As a homeowner preparing to sell your property, you understand that maintaining its market value is crucial. One of the most effective ways to increase your property's value is by renovating its exterior.
Even simple updates like planting trees for sale in Stouffville can be a wise investment for homeowners. Aside from enhancing your property's value, these renovations also increase comfort, safety, and energy efficiency. These features are all attractive to serious property investors.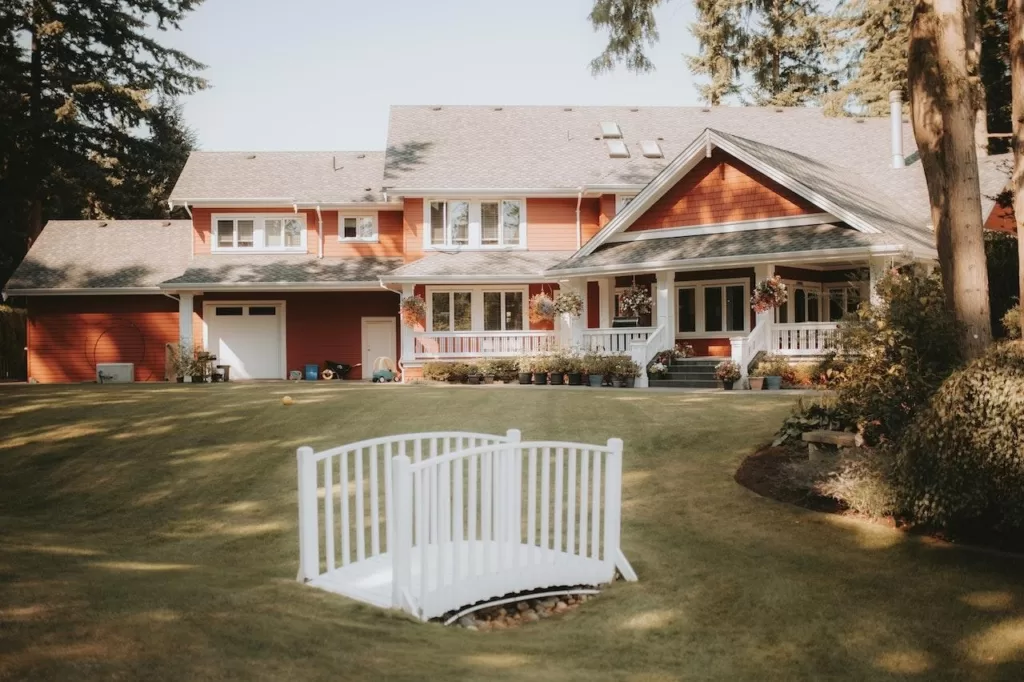 The exterior of your home significantly impacts buyers' first impressions. Not all exterior renovations, however, are equally beneficial. Some upgrades can dramatically enhance your home's appeal to potential buyers and yield a high return on investment (ROI), while others may discourage buyers.
This article will examine the advantages of home exterior renovations and how they can substantially increase your property's value. Whether you plan to sell your home soon or want to improve your living space, continue reading to learn how home exterior renovations can elevate your property value.
Renovation Factors that Influence Your Property Value
Before embarking on any renovation project, consider the factors that can influence your property value increase. Here are some of them:
Starting point
Assessing your property's current state is essential to determine its potential increase. To maximize your renovation value, consider current market trends and buyer preferences. For example, eco-friendly upgrades like solar panels and energy-efficient windows are highly sought after in today's market.
Quality of renovation
When choosing a contractor for your renovation project, research and select a reputable professional. A reliable contractor will help you choose quality materials and execute the renovation to industry standards, maximizing your home's value.
How appealing it will be to your prospective buyers
When renovating your home's exterior, aim to create a renovation that is both functional and visually appealing to potential buyers. This will increase your property's overall value and make it more attractive to buyers.
How the renovation works complement the entire house
When planning your renovation, consider the architectural style of your home and choose colors and materials that enhance it. For example, if you have a traditional home, opting for classic colors and materials like wood or brick can help maintain the home's traditional charm. In contrast, a modern home may benefit from more contemporary materials like metal or glass.
---
Read Also :
---
This cohesiveness resulting from the renovation works will enhance your property's overall look and feel and make it more attractive to potential buyers.
Impact of Renovation Works on Property Value
Now that we've explored the factors influencing your property value increase, let's look at how an exterior renovation can boost your property value.
Curb appeal
Renovations such as landscaping, exterior paint, front doors, windows, shutters, and roof and gutters can significantly improve the curb appeal of your property. This will make it more attractive to potential buyers.
For example, you can easily improve your home's curb appeal by investing in landscaping upgrades. This can include planting flowers, adding trees, and installing a sprinkler system in Toronto. A sprinkler system keeps your lawn and garden healthy, adds convenience, and saves time.
Energy efficiency
Renovating your home's exterior can also significantly increase energy efficiency. This includes adding insulation, installing energy-efficient windows and doors, updating your siding and roofing, and improving your lighting. These renovations can reduce energy bills and make your property more attractive to buyers looking for a more energy-efficient home.
Increased living space
Another way home exterior renovations can increase your property value is by expanding your living space. This can include patios, decks, porches, verandas, outdoor kitchens, dining areas, gazebos, and pergolas. These outdoor living spaces are highly attractive to potential buyers and can significantly increase the value of your property.
Safety and Security
Adding fencing and gates and installing lighting, security systems, and fire and carbon monoxide detectors will significantly improve your home's safety and security, appealing to potential buyers.
Upgrades such as new windows and doors with stronger locks can also deter burglars and intruders, providing you and your family peace of mind.
As a further measure to make your home a safe place, if you live in an area with wildlife, you can take measures such as wildlife removal in Toronto, for example, to protect your family and pets.
Return on investment
It's essential to consider the return on investment to increase your property value through home exterior renovations. A well-planned and executed renovation can add considerable value to your home, making it a wise investment for the future. In fact, some exterior renovations have a return on investment of over 70%.