Small farms are the unsung heroes of our agricultural landscape. While they may not cover vast expanses like their larger counterparts, their potential for productivity and profitability is undeniable.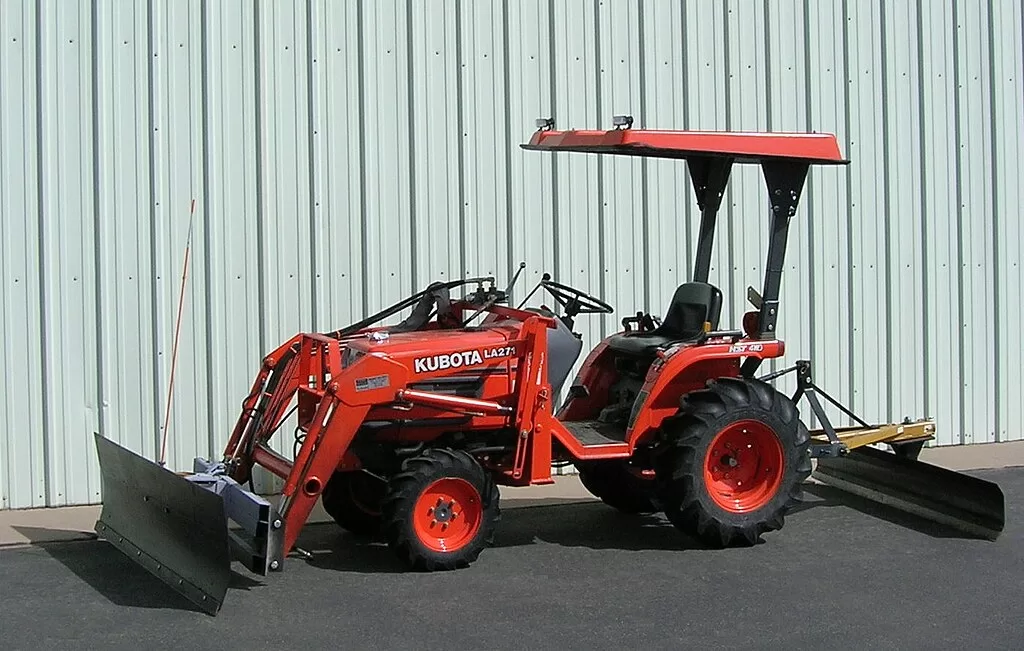 One key factor that unlocks this potential is having the right equipment. So, in this guide, we'll delve into the essential equipment small farms need to thrive, maintenance tips to keep everything running smoothly, and strategies for financing these vital tools.
Choosing the Right Equipment
Before diving into the specifics of essential equipment, it's crucial to understand that not all farms have the same needs. The first step in equipping your small farm for success is to assess its unique requirements.
Start by taking a close look at your farm's operations. What are your primary crops or livestock? What tasks are performed regularly, and which are more occasional? Understanding your farm's daily routines and long-term goals is essential in identifying the equipment that will best serve you.
While it might be tempting to acquire a wide range of machinery, remember that small farms often operate on tighter budgets. It's wise to prioritize equipment that directly contributes to your farm's profitability.
Once you've identified your equipment needs, the next hurdle to overcome is budgeting. Equipment can be a substantial investment, but it's one that pays dividends over time. Here's what you need to consider:
Calculate how much you can realistically allocate to equipment purchases. It's often better to start with a few key pieces of high-quality equipment that align with your immediate needs rather than overextending your budget on numerous items.
Explore financing options like loans, grants, or leasing arrangements. Many government programs offer financial assistance to small farmers, so do your research to see what's available in your area.
The long-term benefits of quality equipment
Remember that while the initial cost of quality equipment may be higher, it often pays off in the long run. Quality equipment tends to be more durable, reliable, and efficient, reducing maintenance costs and increasing productivity.
---
Read Also:
---
Essential Equipment for Small Farms
With your needs assessed and budget in hand, let's delve into the specific equipment that forms the backbone of a small farm's success.
1. Tractors and Implements
Tractors are the workhorses of small farms, providing the power and versatility needed for a wide range of tasks.
The main types of tractors include compact tractors and utility tractors.
Compact tractors are smaller, so they are perfect for small farms, as they are nimble and easy to maneuver in tight spaces.
Famous manufacturers such as the Kubota Corporation produce high-quality compact as well as sub-compact tractors, and if you have one of those, you can attach a Kubota tractor canopy to protect you from the elements while you're working.
Utility tractors are versatile and can handle various implements, making them suitable for a wide range of tasks.
Implements for soil preparation and cultivation include:
Plows: Essential for breaking up and turning over soil before planting.
Harrows: Used to level and smooth the soil after plowing.
Seeders: Perfect for planting crops efficiently and evenly.
Rotary Tillers: Ideal for working the soil and preparing seedbeds.
2. Irrigation Systems
Efficient water management is crucial for small farms, especially in areas with unpredictable rainfall.
The types of irrigation systems are:
Drip Irrigation: Delivers water directly to the plant's roots, conserving water and reducing evaporation.
Sprinkler Systems: Suitable for larger areas and overhead irrigation.
Soaker Hoses: Effective for smaller plots and garden beds, providing slow, consistent watering.
3. Livestock Handling Equipment
For farms that raise animals, having the right handling equipment is essential for both efficiency and animal welfare.
Corrals and chutes are used for creating organized spaces for managing livestock. Headgates and squeeze chutes help ensure safe and efficient livestock handling during procedures like vaccinations and shearing.
Prioritize safety for both your animals and yourself. Adequate fencing, proper handling techniques, and a well-thought-out farm layout are essential for minimizing stress on your livestock.
4. Storage and Processing Equipment
Efficiently storing and processing your farm's products is critical to maximizing profitability.
Storage solutions include:
Barns and sheds to provide shelter for equipment, livestock, and stored crops.
Silos and grain bins, which are ideal for storing grains and feed securely.
For those looking to add value to their products, consider investing in basic processing equipment like grinders, presses, and dehydrators. These tools can help you create value-added products such as jams, juices, and dried fruits.
5. Safety and Maintenance Tools
Before diving into your daily tasks, don't forget about safety and maintenance.
Wear appropriate PPE, including gloves, eye protection, and ear protection when necessary. Farming can be physically demanding, so investing in quality work boots and ergonomic tools can also reduce the risk of injury.
Also, keep a set of basic tools handy for routine equipment maintenance. Regular inspections and maintenance can prevent costly breakdowns and extend the life of your machinery.
Tips for Equipment Maintenance
Proper equipment maintenance is crucial to keeping your farm running smoothly. Here are some tips to help you get the most out of your investments.
1. Regular inspection and cleaning routines
Make it a habit to inspect your equipment before and after each use. Look for signs of wear, loose bolts, or damaged components. Regularly clean your equipment to prevent the buildup of dirt and debris, which can lead to corrosion and premature wear.
2. Scheduling preventive maintenance
Create a maintenance schedule that includes routine checks and servicing. Keep detailed records of maintenance activities, including oil changes, filter replacements, and any repairs. Following a schedule can help prevent unexpected breakdowns.
3. Troubleshooting common issues
Learn to identify and address common equipment issues. Whether it's a minor engine problem or a malfunctioning hydraulic system, knowing how to diagnose and fix problems can save you time and money.
Sustainable and Eco-Friendly Equipment Practices
As environmental concerns become increasingly important, it's crucial for small farms to adopt sustainable and eco-friendly equipment practices.
Making sustainable choices benefits both your farm and the environment. It reduces resource consumption, minimizes pollution, and can even lead to cost savings over time.
So, make sure to look for equipment with energy-efficient features. These may include engines that meet emission standards, hybrid or electric options, and technologies that reduce fuel consumption.
Furthermore, remember that proper maintenance not only extends the life of your equipment but also reduces its environmental impact. Regular maintenance can prevent leaks, emissions, and excessive fuel consumption.
In Closing
Equipping your small farm with the right tools is an investment that can significantly enhance its productivity and profitability.
By assessing your needs, budgeting wisely, and considering financing options, you can acquire essential equipment without breaking the bank. Remember to prioritize maintenance and sustainable practices to ensure your equipment serves you well for years to come.
With the right equipment, your small farm can unlock its full potential and contribute to a thriving, sustainable future in agriculture.