There is no doubt in this fact that John Deere, a brand of excellent tractors, is one of the leading companies in the tractor market.
However, as it is pretty popular, the users get queries in mind regarding the whereabouts of its manufacturing factories.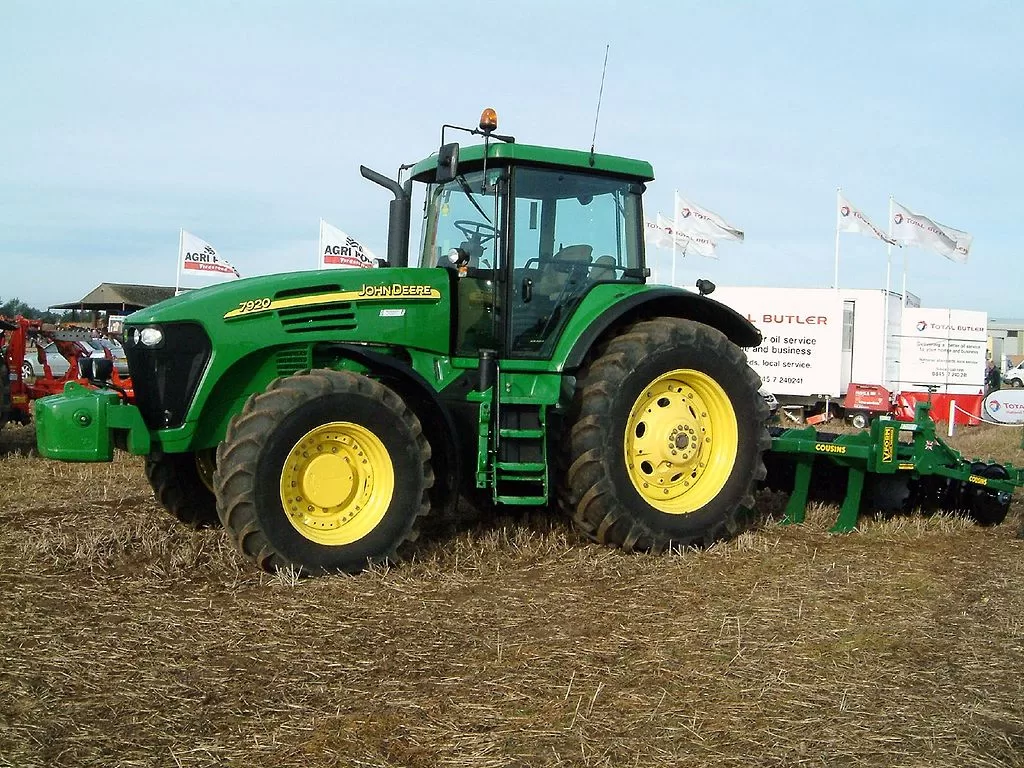 Moreover, a close factory around the location or region means easier availability of products.
Therefore, stick with the article to learn about where are John Deere tractors made and many more.
Where Are John Deere Tractors Made?
John Deere tractors are made in the USA and in other factories, spread in 17 countries of the world.
15 manufacturing factories of John Deere are located in the USA. These are built mostly for manufacturing their massive and heavy-duty tractors.
Outside the USA, China, Brazil, and Germany are well-known for John Deere's factories. Most of their tractors and equipment are made there along with others.
An interesting matter is John Deere has equipped their factories according to what type of tractor will be made there. Thus, there is a diversity of manufactured products in their factories.
---
Read Also:
---
Locations Of John Deere Tractor Factories
In case you are looking for a lawn tractor from John Deere, of course, you would like to purchase it from nearby. And how nice it would be if the facility is in your country or region.
Therefore, to reach the closest facility of John Deere, check out the list. It is fraught with the locations along with the equipment details.
| | | |
| --- | --- | --- |
| Serial |             Location | Manufactured Products |
| 1 | East Moline, Illinois, USA (Headquarters) | Tractors, Equipments, Massive Combine Harvesters |
| 2 | Waterloo, Lowa, USA | Agricultural and Commercial Tractors |
| 3 | Grovetown, Georgia, USA | Small To Medium Tractors |
| 4 | Horicon, Wisconsin, USA | Small To Medium Lawn And Garden Tractors |
| 5 | Augusta, Georgia, USA | Utility Tractors |
| 6 | Greenville, Tennessee, USA | Small To Medium Lawn And Garden Tractors |
| 7 | Montenegro, Brazil | Commercial And Agricultural Tractors |
| 8 | China (3 Manufacturing Factories) | Agricultural Tractors |
| 9 | Germany (2 Manufacturing Factories) | Medium Agricultural Tractors |
| 10 | Granadero Baigorria, Santa Fe, Argentina | Medium Tractors And Harvesters |
| 11 | India (4 Manufacturing Factories) | Agricultural Tractors of 5000 Series |
| 12 | Mannheim, Germany | Tractors of 6000 Series |
As John Deere has a wide choice of tractors with different features, go through the John Deere lawn tractor comparison to make your choice.
FAQ
1. Who makes John Deere engines?
Answer: John Deere comes with their own engines but they are made by other remarkable brands. One of them is Kawasaki and the other one is Briggs and Stratton.
2. Where is John Deere's largest factory?
Answer: The largest factory of John Deere is in Moline, Illinois, United States and it is also one of its headquarters. It has a combined complex and the area is of 1,400 acres.
Conclusion
On the whole, it is common for a renowned tractor brand to have many factories in diverse countries. Actually, it is John Deere's well-maintained quality that led them to worldwide fame and demand.
However, I hope you already know where are John Deere tractors made. Are any of the factories close to you?