Some homes are ready-built with garages attached, particularly larger houses in the suburbs where there is more space to build one whether it is attached to the house or detached. For many homeowners, however, a garage is something that needs to be bought separately or added to their plot later.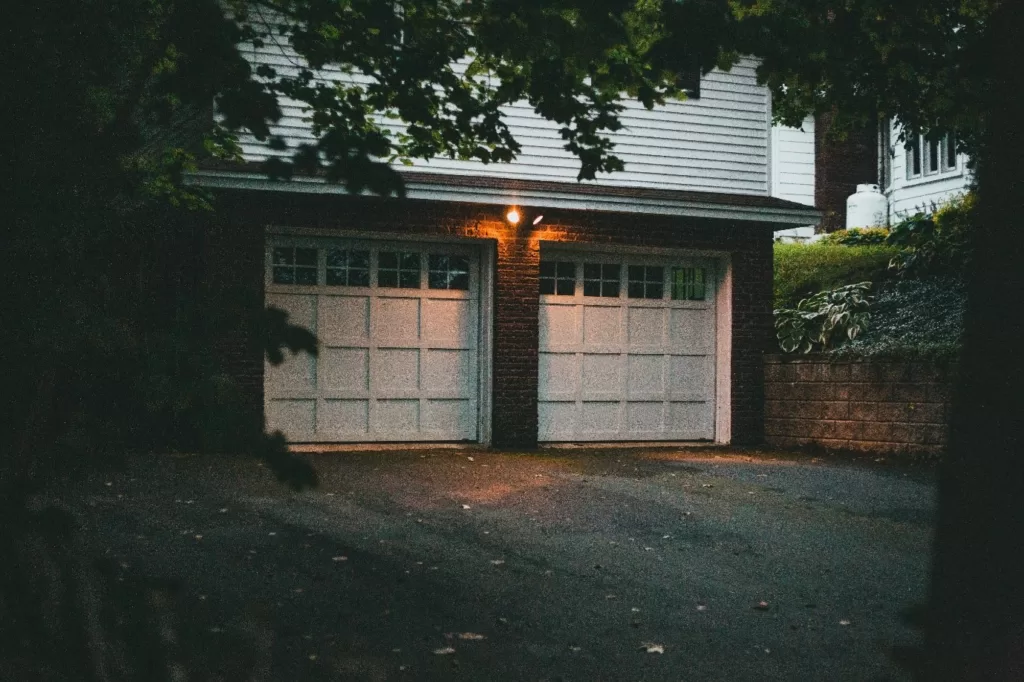 Like many things in life, a garage is something we may find more useful during certain periods than in others. It may not feel like a high priority when we move into our first home, but this can quickly change as we purchase more for our homes and may need to expand due to a growing family. Both require more storage space and possibly a larger family car.
Garages are flexible spaces that fit somewhere between the cozy indoors and the outside space of our properties. They are designed to be practical, durable, and easy to keep in shape without the need for costly cleaning and maintenance.
A garage might be used for storage, as a workshop, or some combination of both. Other uses include workout spaces, home offices, music studios, or arts and crafts rooms.
Whatever we intend on using our garage for, there are some key concerns to take into account when buying. In this article, we look at six factors everybody should consider when buying or building a garage.
1. Use
As previously mentioned, a garage can be many different things for many different people. Before you buy, it is important to have a clear idea of what purpose your new garage will serve.
Are you simply looking to protect your car(s) from the elements and prevent theft, or do you need more? Will you be adding workshop or gym space, a desk, or even an additional sleeping area?
Your responses to these, and similar questions, will be the basis on which the following five considerations should also be answered.
2. Size
It may seem obvious, but your garage must be large enough to fit everything you want to keep inside it. Not just in terms of the uses previously outlined, but also large enough for any vehicles you wish to shelter. This is especially essential if you have quite a high car as most Americans have.
A garage for a single two-seater sports car, for instance, will have very different size requirements to an RV garage. You also need to futureproof and ensure you have space for any future purchases and it is always best to have a little extra space, even if you don't have a use for it yet.
---
Read Also:
---
3. Location
To some extent, the location of your garage will be dictated by the location of your home or land. When deciding on an exact position, however, you will need to consider things like access, environment, and planning regulations.
It will be your responsibility to ensure that not only does your garage work for you, but within its environment. When locating your garage, understand how your choice may be affected by local weather, infrastructure, and any neighborhood requirements.
Another point to keep in mind, Is that you want it to fit the aesthetic of your neighborhood as you do not want to create an eyesore.
4. Style
The next factor to consider is the style of garage you're looking for. Garages come in all forms from simple open-ended shelters to full-blown extensions to your home.
Prefabricated metal garages like some companies offer are durable, affordable, and simple to install with flexible design and style options.
Or you could choose a more traditional build if that's in keeping with your existing property. There are various types to choose from, from the previously mentioned metal garages to timber, vinyl, and glass. It all depends on what you want it to look like and what you need it for.
You can always decorate the garage to match your aesthetic; Garden lights can be hung across the sides and flowers with added decorations can pull the look together.
5. Accessibility
It is important not to forget that your garage will need to be accessed in at least two different ways. You will need easy and convenient access for your vehicle as well as for yourself and others on foot.
It can be beneficial to have a door accessing your home if you choose to get an attached garage, as this will save you time going to your car, and it can save you going out into the cold in the winter/autumn months.
Convenience, cost, isolation of noise, security, and containment of dirt should all be considered when assessing access options.
6. Cost
While the decisions made on the factors above will determine your overall costs, the reverse is also true. Unless you are lucky enough to have an unlimited budget, the cost will affect every choice you need to make.
Remember to check that the structure can withstand your climate as you will need a strong, more durable garage if you live closer to natural disaster zones.
Adding a vehicle and garage to your property can provide a variety of short and long-term benefits. The convenience of onsite storage, access, and workspace, for instance, is an immediate gain that a garage can provide.
Long-term, a quality garage can also increase your property value while decreasing insurance premiums on vehicles and equipment stored inside. This is due to the fact your vehicles will be out of harm from passing by traffic.
There is a less likely chance that your vehicle will get broken into or stolen and gives you one less thing to worry about. It also acts as double protection in this case as it will also shelter your car from the elements.
If you're thinking about buying a garage and earning such benefits, these six considerations should be a great starting point. They cover both sides from structural elements to personal preference. Make sure to choose the right one for you, as it will be something that will last for years and will be used on a daily basis.