A home office can be comfortable, stylish, and functional in a work-from-home setting, so you can always be on top of your game, albeit in your house slippers.
While home offices may not have been the norm many years back, times are changing, and the opportunity to have that work-life balance is even more possible. Reporting to a physical office isn't the only way to do work, as the modern workplace can either be that, at home or a hybrid of both.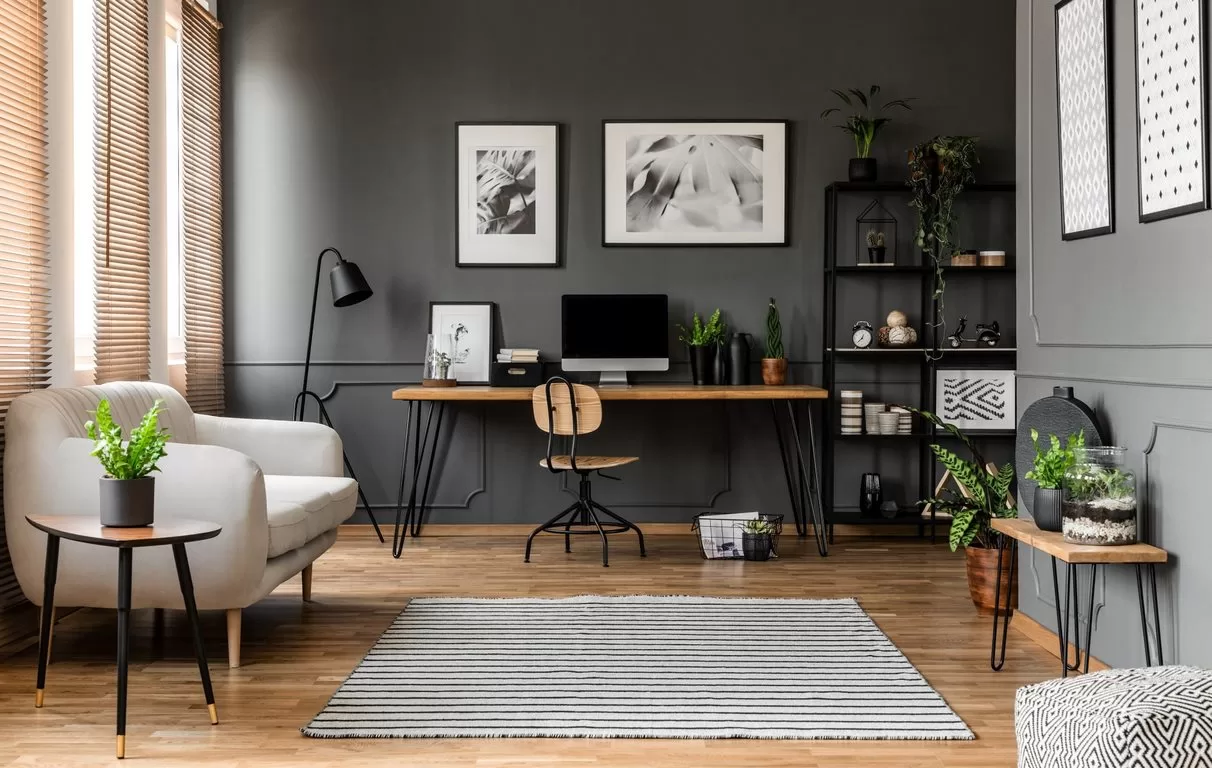 Home offices can be a space where productivity abounds when designed and properly set up. This rise in demand for a dedicated home office also means various gadgets and equipment.
An example is the electric sit stand desk, which can complete any home office space. Creating an excellent home office is about striking the perfect mix of designs and choosing the right fixtures tailored to your home office needs.
On that note, here are a few insights for setting up the perfect home office.
Measure The Desk's Proper Work Height
The right work height can differ based on a person's height. Ideally, you'll have to sit and measure the table and chair height to ensure you get the right one. However, an average table height, or industry standard, is 29 inches from the floor to the top of the work surface.
This industry standard is, however, for writing on paper. When using a keyboard or a mouse, you'll want to have a pull-out tray at least one or two inches lower than the table height.
To test if you got the desk height right, sit up straight. Check if your forearms are parallel to the ground and your wrist isn't bent when you type the mouse. Your wrist's top surface should be on the same plane as the top of your forearm, with fingers dangling slightly down to the keyboard.
This standard has to be achieved ultimately, as bending your wrists for a prolonged period can cause injury. When you're working long hours a day, the risk of incurring these injuries may be high, hampering your ability to work effectively.
---
Read Also:
---
Consider A Minimalist Approach
There are many different home office design ideas you can take inspiration from. However, if you listen to the advice of those who have experience working from home, a common one is to consider a minimalist approach. There's a practical reason for this: how a minimalist design frees you from any visual nuisance.
It's hard to focus if many things are happening in your office. The cleaner the space, the better. You'll want enough storage, but at least keep that storage space covered. Have only the gadgets and equipment you'll need.
Whatever the theme of your home is, there's always a way to design a home office in a minimalistic way that stays cohesive with your home's overall design.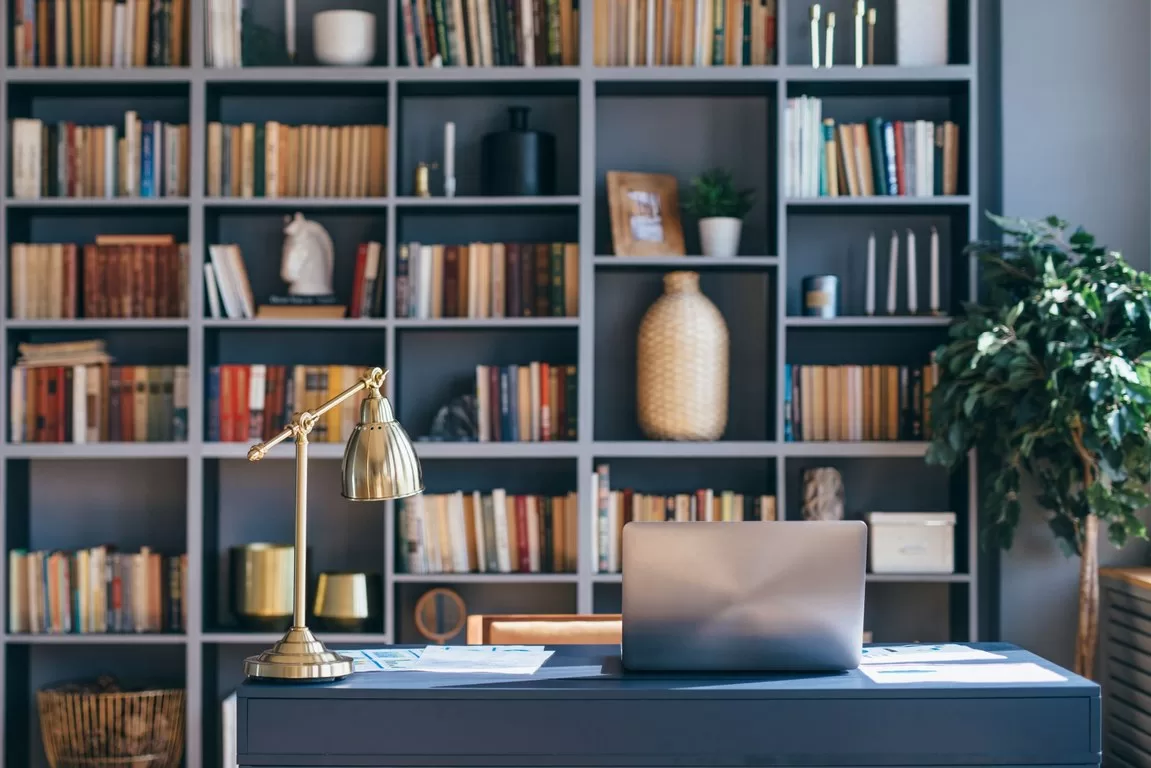 Invest In Comfortable Seating
Depending on your home's layout and design, you can set up your main office chair, multiple work areas, and a seating and lounge area. Choose all your chairs, so they're functional and very comfortable.
Working long hours is dreadful if you're not seated comfortably. Compare two chairs, one that's ergonomic and made for comfort and one that isn't, so you'll instantly feel the profound difference between the two. It will guide your choice of home office seating.
Choose The Right Room
There are generally two main approaches to building a home office: choosing from an extra room you already have or making big renovations to accommodate an extension for the home office and any other additional spaces you intend to create.
If you're going with the first route and considering utilizing your extra rooms, choose it wisely. It doesn't have to be any random space.
At the very least, it has to be inspiring. Make sure there's enough ventilation to keep you comfortable and warm inside. Proper lighting is also imperative so that you can use natural light to your advantage during the day.
Choosing the wrong space will defeat the purpose of working from the comfort of your home. Work isn't always easy, but if you're in the right space, you'll be happy to work as dedicated, focused, and professionally as possible.
Final Thoughts
There are many advantages to working from home, which is why it has soared in popularity for many businesses. However, working on your couch, bed, or dining table is not recommended.
Nothing beats having that space dedicated where you can focus, be free from distractions, and be as productive as you would've been in a physical office. How a home office is used can differ from one household to another, so consider the tips above so that everyone at home can make good use of your home office.