Did you know that 30% of homeowners can't fit their cars in the garage due to clutter?
It's time you changed that! With this step-by-step guide, you'll learn how to design, build, and maintain your dream garage.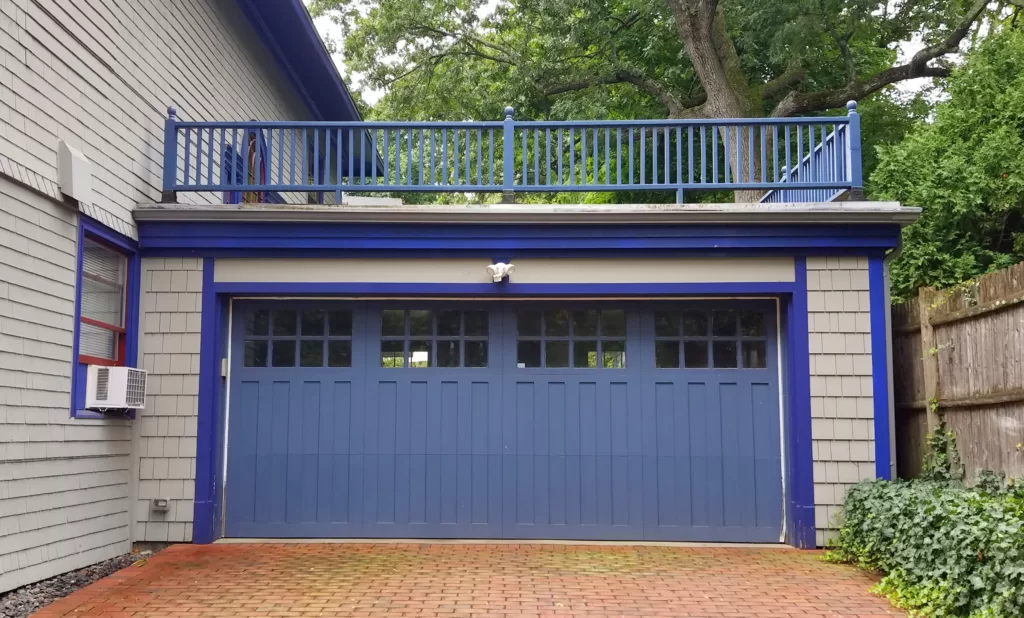 You'll not only reclaim space but also add value to your property.
So, let's roll up our sleeves and get started on creating a functional, organized space for your vehicles and more!
Assessing Your Garage Needs and Goals
Before you dive in headfirst, you must assess your needs and goals for your dream garage.
It might be tempting to immediately search for metal garages for sale, but hold on!
First, determine the size based on the number of vehicles or equipment you intend to store.
Next, consider functionality; do you need a workspace or just storage?
What about power requirements and insulation?
Also, think about future-proofing. You're not just building for today but anticipating tomorrow's needs too.
Remember, every detail matters when designing an efficient garage space.
The more thorough your planning is now, the likelier you'll end up with a garage that truly meets your expectations.
Designing Your Ideal Garage Layout
Let's focus now on designing the perfect layout for your new space. Your garage should be a functional, organized area that caters to your specific needs. To achieve this, you'll need to think critically about how you're going to use the space you can consider hiring a professional garage or shed designer or you can do it by yourself.
Consider Your Use: Will it be a workspace? A storage place? Or perhaps a combo of both?
Identify Key Areas: Dedicate specific zones in your garage for different activities or items.
Plan For Storage: Implement smart storage solutions like shelves, cabinets, or pegboards.
Don't forget to include room for maneuvering around vehicles and other large items.
With thoughtful planning, you can create an efficient layout that maximizes every inch of your garage space while maintaining ease of access and movement.
---
Read Also :
---
Selecting the Right Tools and Materials
Choosing the right tools and materials is crucial to making your garage both functional and organized. You'll need durable shelving for storage, sturdy workbenches for projects, and high-quality tools that can handle any job. Don't skimp on purchasing good lighting; you won't regret having a well-lit workspace.
Choose materials that withstand garage conditions. Metal or heavy-duty plastic is ideal for shelving since it resists moisture damage. For your workbench, consider hardwood or metal; they're tough enough to endure heavy use.
Invest in reliable tools like power drills, saws, hammers, wrenches, and screwdrivers of various sizes. Remember, quality trumps quantity every time here.
Lastly, consider energy-efficient LED lights to illuminate your space without hiking up your electricity bill. This way, you're not just building a dream garage – you're doing it smartly too.
Construction Procedures for Your Dream Garage
Now it's time to get hands-on with the actual construction procedures of your ideal workspace. Your dream garage won't build itself, so let's break down this process into manageable steps:
– Preparation: Start by clearing and cleaning the space. You must have a clean slate for the building.
– Foundation work: Next, lay your foundation using concrete or other suitable materials. Ensure it's strong and level.
– Framing: Erect the walls and roof skeleton. Accuracy here is key to ensure stability.
– Finishing touches: Install doors, and windows, and apply paint.
It might seem daunting at first but take each step one at a time. Soon enough you'll be standing in the middle of your custom-built garage marveling at what you've accomplished!
Safety Measures During Garage Construction
It's vital to prioritize safety measures during the construction process to prevent accidents and injuries. You should always wear protective gear, such as helmets, gloves, and sturdy footwear, when on-site. Regularly inspecting your tools and equipment for any defects is also crucial; faulty machinery can pose significant risks.
Remember to keep your work area clean and organized. Clutter can lead to trips or falls. Also, make sure you're properly trained in handling heavy machinery before use.
If you're using ladders or working at height, ensure they're secure and stable before climbing them. When dealing with electricity or wiring, it's best to consult a professional electrician if you're not experienced.
Safety isn't an option – it's a requirement. Remember these measures for a safe construction journey.
Tips for Garage Maintenance and Upgrades
You'll find that regular maintenance and timely upgrades can significantly extend the lifespan of your garage.
It's essential to conduct periodic checks on all structural elements, especially the roofing, doors, and windows. Look for signs like cracks or rusting; they're early indicators of problems that could escalate if left unattended.
Upgrades don't always mean a complete overhaul. Sometimes it's about replacing worn-out parts with more durable materials or installing energy-efficient lighting fixtures. Don't overlook your garage floor either—consider using epoxy floor coatings for better resistance against oil stains and tire marks.
Remember, safety comes first during maintenance work, so ensure you're using the appropriate equipment.
Staying proactive in your garage upkeep will save you from costly repairs down the line. Your dream garage deserves no less than impressive durability!
Conclusion
So, you've made it! By following these steps, you've transformed your garage dream into a reality.
Remember, maintaining your new space is crucial. Keep it clean, and organized, and upgrade when necessary.
Coincidentally, the same care and detail applied in building this dream garage should be extended to its maintenance.
Enjoy your newly minted haven!