A home will sell quicker and for more money if only 2 areas have been remodeled; the kitchen and bathroom. Ensure a return on investment with these tips.
Statistically, a home will sell quicker and for more money if only two areas have been remodeled; the kitchen and bathroom. Even with a limited budget doing some simple remodeling in these two spaces will increase a home's return on investment.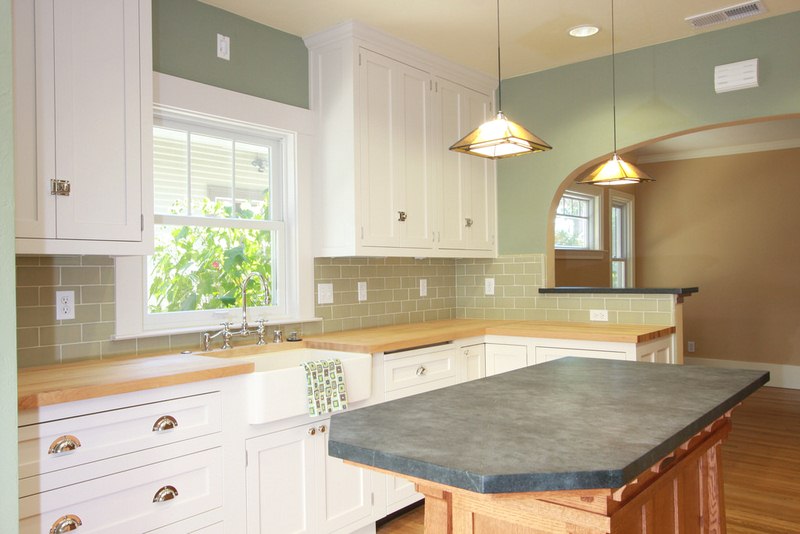 Kitchen and Bathroom Remodeling Tips to Make More Money at Resale
According to the latest statistics from the National Association of Realtors, you can recoup up to 71% of your bathroom remodel costs and an even higher 72.1% from the kitchen.
By applying these money-saving, frugally smart remodeling tips, there is a good chance you will not only replace the money spent but turn a good profit as well.
---
Read Also:
---
The Kitchen
Start with the kitchen. Be forewarned: this room can become a money pit if a budget is not carefully worked out first. The trick here is to shoot for a look that will appeal to a broad spectrum of buyers within a price point currently within a two-mile radius of the home remodeling project.
One excellent way to find out where the current trends are is to talk to a local home supply store, cabinet or remodeling shop to find out what is selling best and most often. Another way is to browse through design magazines to pick up current trends in wall color, cabinet styles, and accents.
While researching, look for remodeling ideas that fit well into the current community. Avoid the temptation to upgrade beyond the personality or value of the home.
For example, if you live in a neighborhood of what is considered "starter homes" then adding granite countertops would not be a good investment, especially today when there are many more affordable options that will give that kitchen a fantastic new look without the granite price tag.
New appliances are often the most needed and expensive remodeling features. With patience and a bit of stealth, anyone can find used appliances that are newer and nicer than what is currently in the kitchen that will still make a remarkable difference.
Most appliance retailers will have a trade-in a room containing used or almost new kitchen appliances that will work perfectly at nicely discounted prices.
Craigslist is also a good place to snag appliance bargains, especially if the listings are near large military bases.
The Bathroom
A new bathroom remodel can cost upwards of $30,000 if a contractor and an entire makeover is the result. But this is not necessary, especially if the homeowner is planning on selling.
There are some quick perk-me-ups that will come no-where near the cost of a complete remodel but will bring that outdated bathroom up to date. Keep in mind, these updating tips may also be applied to the kitchen.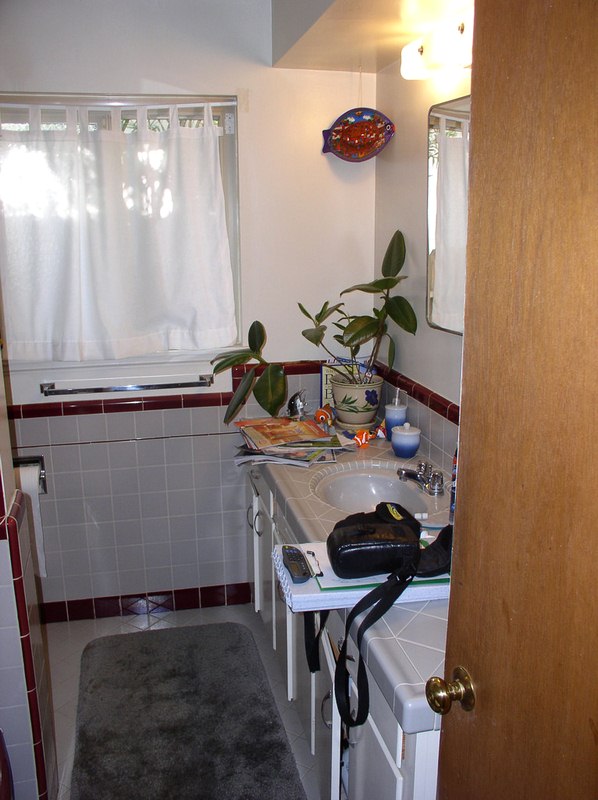 Change Up the Lighting
There is no need to rewire since most bathroom fixtures; new or old, are easy to install using the existing wiring. In fact, one of the main features of interest to a home buyer when looking at the bathroom is the lighting.
Apply Paint Generously
Update the cabinets with a fresh, original coat of paint and new cabinet pulls. Choose an up to date wall color or apply a fresh faux finish. Where the floor is a concern, paint rather than replace.
There are wonderful paint applications designed especially for vinyl flooring. If those tiles are tired and out of date, these too can be painted. With a little surface preparation, painting tiles can be the perfect upgrade, with minimal mess and expense.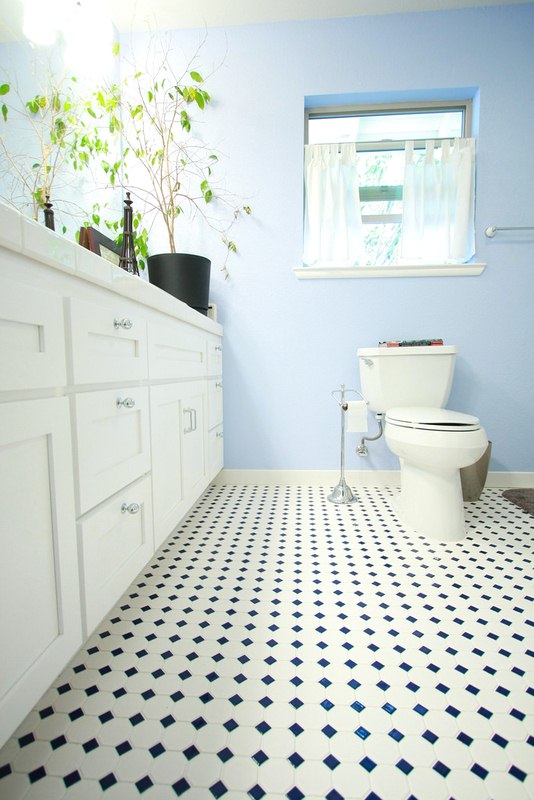 Other Areas for Updating Could Include
Replacing those cracked tiles and/or re-glaze the dull tiles and tub.
Exchange an outdated sink cabinet for a pedestal, especially if it's in a half bath. Surveys indicate that homebuyers prefer pedestals over cabinets in those smaller convenience rooms.
Change out the old faucet and sink unit with a stylish new sink and faucet combination.
Update the towel racks and toilet paper hardware.
For the final touch, bring in some fluffy new towels, bathroom napkins, and a small arrangement of fresh flowers.
Even with a small budget, updating the kitchen and bath with these smart money-saving ideas will impress any potential home buyers that are looking in your neighborhood.