Moving out can cause a lot of headaches, especially for those moving an entire family from one house to the next.
Taking care of a family, working full time, and trying to maintain a healthy lifestyle is not easy, and having to pack up all your things and move elsewhere can add to the stresses of daily life.
Although hiring a moving company can cost a pretty penny, most people feel that it is worthwhile.
Although a lot of folks take on the task themselves, it often proves to be a lot more work than they first imagined.
There are lots of reasons why those who are moving out are willing to spend their hard-earned cash on professionals to give them a hand.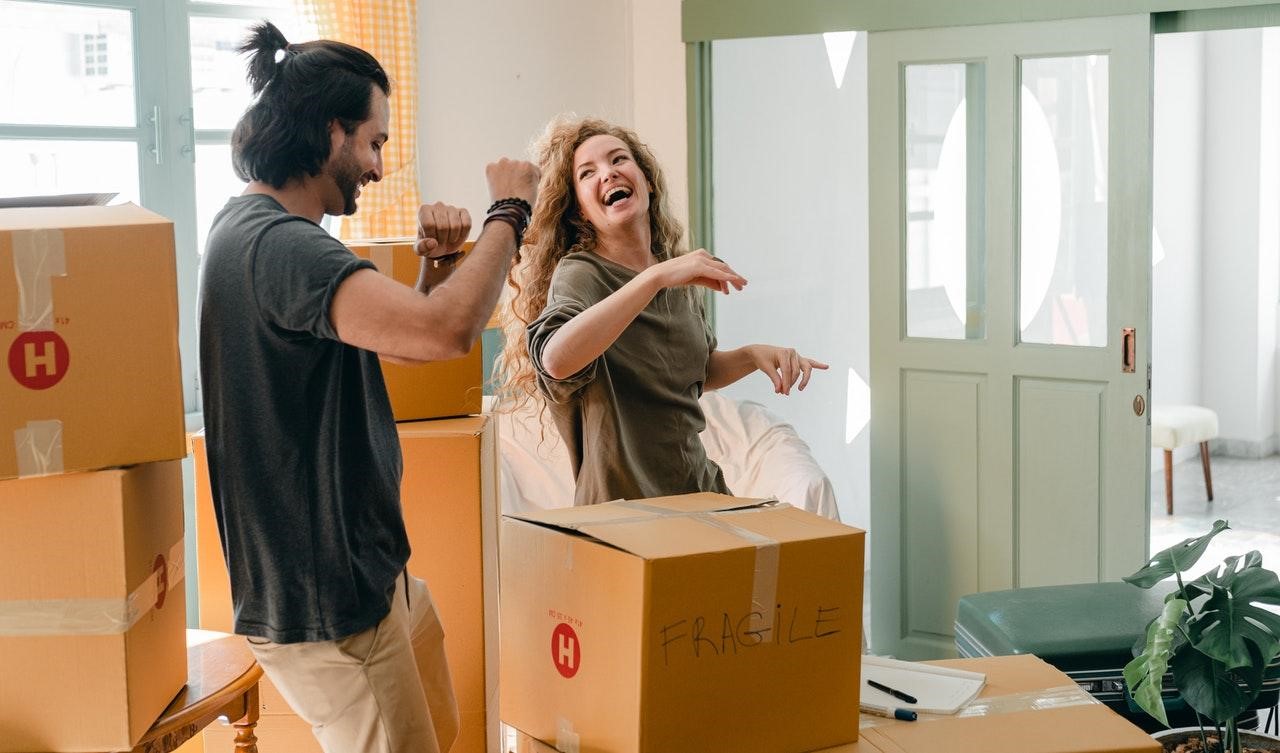 1.  Removal Companies can Help People Save Time
If you are moving out of a rental home, or a home that has just been sold on the market, new people might be moving in shortly after.
If time isn't on your side, moving out won't be easy. In the fast-moving world, we live in, many feel there are not enough hours in the day to get everything done.
If you are coming home after a long day's work, having to pack up all your belongings in a short space of time might not be possible.
Moving might seem like it takes forever because you will have to pack up all of your belongings, load everything onto a truck, and eventually unload everything.
If you have a lot of belongings, you might have to do this several times until you have everything out of the house, which can take a very long time.
Experienced removal companies will know how to pack everything properly. Although it might sound like a straightforward task, hiring people who pack items on a regular basis can help.
A lot of parents find their children distracting while they are moving, but professionals hired to do the job won't have any issues.
They will plan out how they are going to gather and store all of the items before they get to work.
2. Loading your Belongings is a Tough Job
Loading all your bits and pieces onto vehicles is another challenging job. Professionals are trained how to properly lift heavy items, so they won't sustain an injury.
If you pick up some of your heavy belongings, you can easily hurt your back. Although a lot of back issues take a small amount of time to heal, other back problems can cause years of pain.
A lot of folks like to transport all of their items in their cars, which can cause a lot of stress.
Professional removal companies either own or hire vans that are designed specifically to transport a lot of items.
This will save you time on having to drive back and forth from your old to your new place.
---
Read Also:
---
3. They will Take Care of your Belongings
There is nothing worse than moving to a new home, opening up the boxes where you have stored fragile items, only to find everything is broken.
Professionals will have plenty of experience moving and packing expensive and fragile items, and they often use bubble wrap and other things to ensure these items are transported without getting damaged.
They will also know how to handle these items, so you don't have to worry about your expensive furniture or your old ornaments.
Very few people have the resources and knowledge on how to safely remove everything from a house.
Employing a reputable moving company can help the whole process go smoothly.
4. Professional Cleaners can Help you Keep Your Deposit
For those who are moving out of a rented property, not only is moving all their belongings something they have to worry about but making sure their landlord gives them their full deposit back is also a concern.
Some landlords are known to avoid handing over their tenants' deposits because they didn't leave the property in the same condition as it was when they first moved in.
Although it might seem that employing move out cleaners might not be necessary, they will help increase the chances of the tenants getting their full deposit back.
Professional cleaners often use state-of-the-art cleaning tools and products.
There might be areas in the house that the tenant feels cannot be cleaned, however, professional cleaners might surprise them.
Some cleaners specialize in end-of-tenancy cleaning projects, so they are well aware of what the landlord is looking for.
It is hard to see areas that need to be cleaned if you have been living in the same house for a long period of time, so having an experienced cleaner in your corner can help spot areas that need to be cleaned that you might not have noticed.
A lot of the cleaning products they will use are not available in your local store.
5.  You won't Have to Spend a Lot of Time Planning
If you plan on doing it all yourself, there are lots of stressful factors you have to keep in mind.
Don't assume that moving out is a fast process unless you have little to no belongings.
Here are a few of the things you should consider before taking on the task yourself:
Are your belongings insured when they are being transported? Some home insurance policies will only cover the contents being transported if they are being moved by a professional mover.
Before moving any items from your house, consider speaking to your insurance company or examine your current policy yourself.
The costs of hiring a van: If you don't own a van or you cannot borrow one, find out the cost of hiring one.
If you are planning on moving all of your items on a Saturday or a Sunday, the price of renting the van might cost a little bit extra.
In a lot of major cities there are often a lot of different van rental companies, so shop around to get the best price.
How many trips will it take until you have everything out of the house? If this is your first time moving all of your belongings out of a house, trying to estimate how many times it will take is not going to be easy.
It is often surprising how little items you can store in a vehicle, even when you are using a van that is designed to transport a lot of large items. Before renting a van, consider asking for the measurements first.
How many people do you have helping you lift your belongings? Heavy tables and chairs, awkward furniture, and mattresses are just a few of the items people struggle with when lifting.
To help with the process, you'll need some family members or friends to give you a helping hand. Make sure they know what they are doing, and they use the correct lifting technique so they avoid getting injured.
Conclusion
Moving house, even with professional cleaners and movers on board is very stressful, even if you live in a small two-bedroomed apartment, you might be surprised with the number of belongings you have.
Hiring professionals isn't cheap, so consider researching the removal and cleaning company online first.
If your landlord owns a lot of properties, consider asking them for advice because they might have some experience dealing with a reliable mover.