Moving, whether it's your first or nth time, isn't really most people's idea of fun.
Preparation and planning are always key to making your move go as smooth as it can in order to help make this ordeal a little easier. Here are some tips to help you prepare for moving.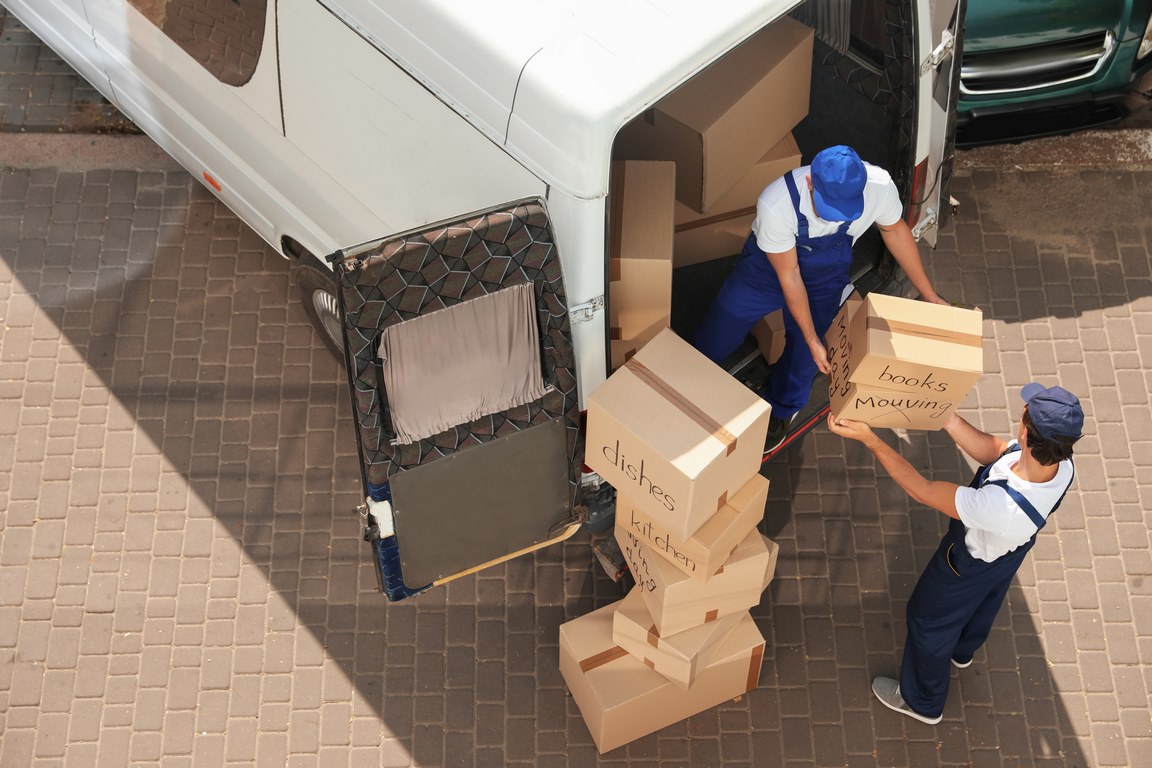 1. Stay Sane by Keeping Notes
Keep a notebook or binder that's designated only for the moving process. You can use post-it notes or dividers to easily access different parts of the notebook.
It would also be useful to have pockets for keeping important documents related to your moving.
You can also use this notebook later for reminding you about where certain things are kept for the move.
2. Hire Movers
If you can afford them, hiring movers will help you eliminate a lot of stress, time, and manual work.
Depending on the distance of the move and the amount of large cargo that you have, hiring a moving company could be the best decision for you.
If you're moving from the West Coast to another location in the U.S., check out this website: https://www.thebigboymovers.com/locations/western-states/.
When looking for movers, ensure that you shop around before making a final decision. Get different free quotes so that you can compare different options and find something that best suits your budget and needs.
You'll also want to read reviews online for the different movers you're comparing. Ensure that you choose a company that has a license to operate in the location you're traveling.
---
Read Also:
---
3. Determine Moving Costs
Make a budget for your move by adding up all expected costs. Whether you're moving on your own or getting movers to help you, there are a variety of other costs to consider.
To make the process of moving to go smooth, set aside a sufficient budget by planning expenses well.
Some things to include in your budget are the following:
Temporary housing accommodation or storage units
Emergency funds in case of accidents and unexpected expenses
Bills for your new home and old bills for your old one
Travel costs including food, gas, plane, or bus tickets
Cleaning supplies for your new place
Moving boxes, padding, and other related supplies
Movers or rent for moving container or truck
4. Update to Your New Address
Before you formally get into your new place, you will want to update everyone about your new address. Take time to list people, organizations, and utilities and inform them of your new address before moving.
You may also want to do the following:
Change mailing address with the post office
Update online shopping address
Set up water, gas, electricity, garbage, cable, and internet for your new place
Notify bank and insurance companies
Inform family and friends
Update your dentist, doctor, schools, etc.
Stop memberships with gyms and other subscriptions
5. Get Moving and Packing Supplies
One way to minimize moving costs is to stock up on packing or moving supplies that you can get for free.
Check out your local stores or supermarket, which may provide you various sizes of boxes you can use for your move.
Remember that you can also use small boxes especially if you're moving somewhere with narrow hallways. Small boxes may also be used to store valuables that are small-sized.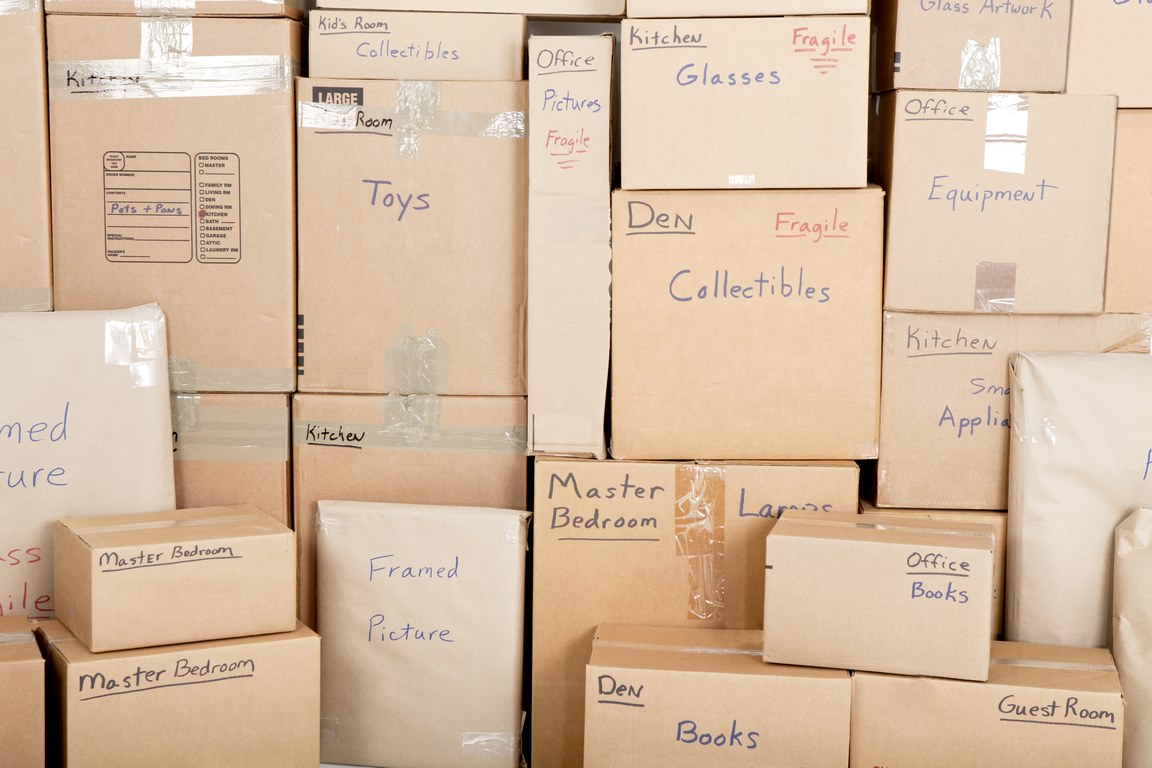 6. Seek Help from Friends and Family
Regardless if you hire movers or not for your moving day, having the help of your family and friends is always handy.
Plan how your friends and family can help you. Think about scheduling your move on a weekend to help improve the chances of them helping you.
Ensure that they commit to the schedule and provide incentives for the help, whether it's pizza or a beer.
Consider the following things to ask help for:
Keeping watch of pets or kids
Packing things
Lifting furniture or other heavy things
Cleaning or painting the new place
Unpacking or arranging things after unloading
Disassembling large furniture
7. Add Some Wiggle Time
If you have extra time on your hands, set aside this time to get utilities installed in your new place. You can also consider doing the following:
Do repairs if there's a need
Pick deliveries
Schedule pest extermination
Clean, paint or organize rooms in the new house
If in case you can't move into your new place immediately, but you need to move out of your old home, consider finding a storage unit to accommodate your things in the meantime.
Ensure also to look for temporary shelter you may need before you can move into the new unit.
8. Prepare the New Place Prior to Moving Boxes and Furniture
Before the big day, take some time to check the new home and determine the improvements or upgrades needed if any.
Give one or two days to complete these tasks before moving in. Priming up your place before you officially move in minimizes unwanted stress by making the place more accessible before it's filled with boxes all around.
It's also better to move into a well-prepared place than when there's much work to do.
9. Plan the Setup of New Rooms Before Packing
Before packing things from your old place, check out what things will fit were to help you create a better sense of setting up.
This should also help you plan which items to unpack first and which should be discarded or unpacked last.
It can be frustrating to carry heavy items into a room only to discover that they won't fit there. This step will also reduce the chances of damage or injury.
10. Label Boxes for Easier Unpacking
You can save plenty of time and sanity by carefully labeling your boxes. Consider grouping items of one room into one box.
For example, pack small bedroom items into one box, bathroom supplies in another, etc. This way, you won't have to open all the boxes just to look for your kitchen supplies because you can't remember where you packed them.
For easier unpacking, you can also itemize the contents of the box on the outside so that you'll know where to find a specific item.
11. Pet or Baby Sitter
On the day of the move, one way to prepare is to have a sitter for your child or pet. Having someone to watch over your kid or pet while you're juggling different tasks at the same time will surely save your sanity.
On that busy day, a baby or pet sitter should be around to keep your child or pet safe while you're making things ready for your new home.
12. Prepare a Moving Kit
Have a moving kit ready for moving day. A moving kit contains essential things you need while you haven't unpacked your boxes yet. It should contain the following things:
Medicine
Basic toiletries
Contacts or eyeglasses
Wallet and ID
Change of clothes
Documents for the move
Phones and chargers
Bills and other important documents
First aid kit
Tools you may need for repairs or assembly
Necessities for kids or pets
It's also best to include a cutlery set and dishes you can use temporarily. You may also want to keep a kettle, coffee, or tea handy.
Keep these items with you in your car or in a separate box that's not sealed for easy and fast access to these necessities.
13. Pack Essential Needs Last
When packing your things inside boxes, always pack non-essential items, such as books, first and at the bottom of boxes, and then place more important things on top.
If you don't plan to use your pressure cooker right after your move, then it's best to place it at the bottom.
You may then add the utensils and plates on top. By doing this, you can easily get essential items fast and you don't have to go through all other things to get them.
While this is a no-brainer tip, many people forget to do this and end up frustrated in the first days of their move.
14. Make New Friends
Before you formally settle in the new place, you may want to introduce yourself to your new neighbors in advance.
Although not everybody would like to get too friendly with neighbors immediately, breaking the ice is one way to set expectations and begin a friendly relationship.
Before you move in, try getting yourself acquainted with your closest neighbors and tell them about your moving-in date and truck parking.
This will also minimize last-minute parking problems during moving day.
15. Pack Properly
It's important to pack your things properly to avoid damaging them while in transit. Here are some packing tips to keep your things safe when moving:
Choose the right size of boxes. Heavy items should be placed in small boxes while light ones in bigger boxes. Placing heavy items in big boxes makes unloading difficult and increases the chances of the box breaking.
Heavy items at the bottom and lighter ones on top. If you're loading the truck yourself, you should bring the heavier boxes first near the front of the truck for balance.
Avoid empty spaces in the boxes. You can fill in gaps with packing paper, towels or clothing. This will help minimize scratches and breakage of the things inside the box.
Pack items for the same room together. As mentioned, this will make unpacking quicker and easier.
Secure boxes well with tape. Close the top and bottom seams with tape and add more wraps around the bottom and top edges, where there's expectedly more stress.
Bundle breakables. Pack breakables such as dishes with packing paper and bundle them in five or six with additional paper. Pack dishes on their sides, not flat. Use also bunched-up paper for padding breakables above and below. Bowls and cups can be stacked on top of each other with paper between them and bundled in three or four.
Final Thoughts
Whether you're moving to a new place just a few miles away or to one that's ten hours away, preparation and planning are always key for a smooth run of things. With these key tips in mind, you'll surely enjoy your new place in no time.