Most people experience difficulty mastering the ins and outs of the moving industry. Consequently, you can quickly suffer at the hands of unfair or unsafe moving companies.
Are you wondering how you can guarantee proper treatment from your service provider? Assessing a moving company's credibility is essential in preventing fraudulent business practices.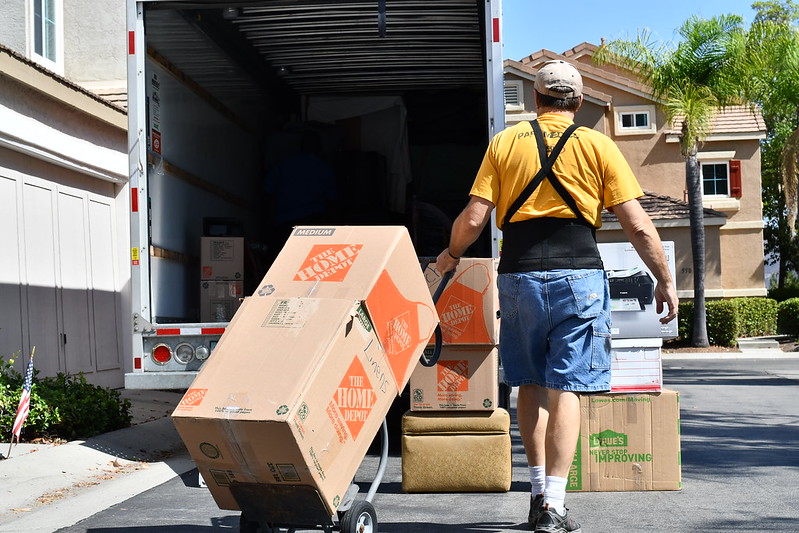 Top Questions to Ask Your Moving Company
Here are the top questions you should ask a moving company before settling for their services.
Does the Company Have an FMCSA License?
The Federal Motor Carrier Safety Administration regulates commercial vehicle operations. Licensed companies are less likely to offer unprofessional services.
Reputable moving companies list their MC and US DOT numbers, identifiers assigned by the federal government, on their homepage.
Once you enter either of these numbers into FMCSA's database, you'll get clarity on whether or not the company has the required license. Avoid dealing with any company that doesn't have a permit to traverse across states.
---
Read Also:
---
Are You Dealing with a Broker or Carrier?
A moving company could be a broker, carrier, or broker/carrier hybrid. Brokers typically outsource the moving services to other companies.
Most of them will post your information and welcome bids from their partners. While brokers often offer good deals, you might incur additional costs arising from miscommunication.
On the other hand, carriers rely on in-house staff to handle the moving services. The most significant advantage of such companies is the guarantee of seamless solutions, albeit at a slightly extra cost.
If you work with broker/carrier hybrids, expect them to outsource specialty services to other companies.
How Experienced is The Moving Crew?
Typically, you'd also want to partner with a vastly-experienced moving company. Inquire if the company has permanent staff with proper training or works with short-term staff with minimal experience in the industry.
Some relocation partners could hire inexperienced workers during peak moving seasons. Working with such companies could easily lead to property damage or personal injuries.
Also, you could ascertain whether the packing crew has the proper experience to ensure that your prized possessions remain in safe hands.
Vastly experienced companies like the Raleigh Moving Company, can guarantee a smooth moving experience.
How Equipped is The Moving Company?
Before hiring a mover, you need certainty that they have the necessary equipment to handle your specific requirements. Essentially, you'll want to work with a moving company that can handle your special items.
While the essential moving equipment might suffice, you also need movers with heavy-duty equipment to transport extra-heavy or extra-large items.
Besides, you will need a partner with special hoisting equipment to handle bulky housing appliances or furniture pieces.
Does The Company Perform Background Checks on Its Employees?
When you are making a complete move, the chances are that you'll have to trust strangers with most of your house items. Asking your service provider whether they have background checks on employees can make such situations less stressful.
Often, background checks help reduce the instances of damage or theft. Also, this process ensures you only get to deal with trustworthy people. If a company has no background checks, it is always a good idea to steer clear.
What Services Does the Company Offer?
It is always good practice to know whether the moving company will cover everything you need. Top services that you should expect from a moving company include:
Packing
Loading and unloading
Storage
Cleaning services
Specialty item transportation
Furniture disassembly/assembly
Don't assume that every moving company will deliver all your required services.
What Coverage Options Will You Get?
Most moving companies offer free basic coverage – the Basic limited liability protection. However, this coverage might not provide sufficient compensation for lost or broken items.
It is always more prudent to work with companies that offer complete value protection, which will reimburse the value of anything damaged. You could also opt to insure some valuable items.
How Does the Company Respond to Loss and Damage Claims?
Before engaging a moving company, inquire about its claim process. A customer service rep will help you know what recourse you'll take if something goes missing or breaks during the journey.
Upon delivery, go through your inventory to ensure everything is in the best condition.
Be sure to mark lost items and take pictures of any damages to ease the claim process. Besides, it would help if you worked with moving companies with arbitration programs for dispute resolution.
What Would Happen If You Chose to Cancel?
Ensure that you find out about your options if your moving plans change and you opt to cancel. Most companies will keep your deposit if you cancel within certain stipulated times. Inquire about the company's cancellation policy before putting pen to paper.
Does the Company Offer Binding Estimates?
Some companies can use enticing estimates to gain your trust. Such service providers can increase the prices on moving days. Request the company to provide a guarantee that indicates that these estimates are binding.
Essentially, you'll need a company that keeps its word regarding prices. As long as your move plans don't change, a binding estimate ensures that you don't pay more than your initial agreement.
Besides, you might want to ascertain if the moving company will inspect your things visually before giving you an estimate. Companies that offer estimates over the phone often provide inaccurate quotes.
Are There Any Hidden Fees?
An ideal moving company will give you your estimates upfront. Moving companies that increase the prices have hidden fees within specific contents of the contract.
Other companies might charge you extra for handling extra-bulky. Also, some companies might experience difficulty packing to your home's entrance and charge you an additional carry fee.
Assessing a company's client reviews will reveal whether they charge surprise fees. A single customer review may not suffice. You'll need to find consistent reviews regarding hidden fees to make an informed judgment.
How Does the Company Calculate Prices?
Shipment weight, seasonality, and shipping distances often influence the total moving costs. Besides, a company might also charge you based on hourly labor rates, special prices, or fuel.
Precise information regarding how a mover calculates their fees lets you budget appropriately.
Also, you could use such information to ascertain that you don't pay more than necessary. When possible, compare competing companies' prices to ensure you don't get a raw deal.
Will You Get Shipment Tracking?
Companies that offer shipment tracking will give you much-needed peace of mind while waiting for your items to arrive. Shipment tracking could involve calls that provide periodic updates or GPS tracking on the company's website.
Does The Company Offer Guarantees on Delivery Dates?
Ask if the moving company will commit, preferably in writing, to deliver your shipment on a specific date. While estimates can help you plan, they might not help you hold the company accountable.
Companies that commit to particular dates can reimburse part of your payment in case of delays.
What Are The Payment Options?
While you might need to use your credit card for payments, some companies might not fancy this payment option. You could also ask if the company offers any discounts or promotions.
Although most companies are vocal about their deals, some might remain silent. It won't hurt to make such inquiries.
Inquire Before Making a Decision
Settling with the right moving company often guarantees a smooth, trouble-free move. Suffice to say, the relocation partner you pick will be decisive in your residential move.
Asking these essential questions ensures that you settle on a partner who fits your unique moving circumstances.