Roughly 34 million people move each year in the United States.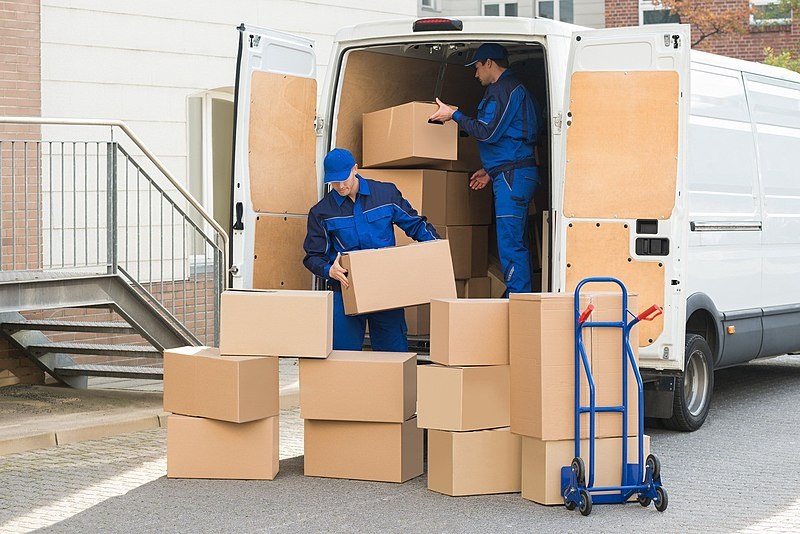 That's about 13 percent of the U.S. population, which makes moving a commonplace experience. Moving is, for many people at least, one of those stressful experiences that can take a disastrous turn in an instant if one is not careful enough.
One of the factors that can send a spanner in the works of your moving plans is the quoted moving price. Whether you are moving for the first time or have moved numerous times before, you need to familiarize yourself with some key price negotiating strategies for getting favorable rates out of reputable movers.
When it comes to moving, you need to be actively invested. You have to negotiate and then hold out for the best price so that you can manage the whole move while sticking to your budget.
The average cost for hiring a moving company varies. Some movers may overcharge or quote unrealistically high rates, or even quote low rates initially only to increase them later.
Pricing for full-service moving companies can vary greatly as well and depends on service add-ons and distance. Moving is an expensive undertaking that requires careful budgetary planning and consideration before signing any movers for the job.
Some movers also help you with moving belongings into storage facilities. Now, if you were to move abroad for a couple of months, would you leave your vehicle behind unattended and parked without any security, especially when rates for car theft are on the rise.
Well, if you are living in or around Birmingham, Alabama, you can easily park your vehicle at the boat storage Birmingham al, and go on a month-long trip without a worry in the world.
Keep on reading below for some helpful tips on how to negotiate for a fair price with the movers when you want to move into a different home, move out of your parents to live an independent life, or when you have to move belongings into a storage facility.
Distance Impacts Moving Costs
If you're looking for local movers, find out if they charge for travel time or mileage. See if you could rent a truck, haul your belongings into it, and then move all on your own.
Ask if they have per mile or flat discounts rates if any. What about the loading and unloading fees? Will they reduce their hourly charge if you did the loading and unloading on your own?
Call around and get quotes from several different moving companies. Check online reviews for these companies to ensure they're reputable.
When asking for quotes over the phone or email, give them an accurate assessment of what items need to be moved, so they can give you a close enough price quote. Finally, don't hesitate to ask for a discount.
---
Read Also:
---
Look for Reviews
Reputable movers will have online references or reviews that you can check out. Going through the movers' reviews will give your insight into how others found their moving experience with them, how much they paid, and what they had to say about the quality of service after the move.
You may also find some helpful negotiating tips from these reviews, since they often detail the entire moving experience, including the cost incurred for the move.
Compare Services and Prices
When comparing prices from different movers, it is important that you also compare their services.  For example, if a company charges less but doesn't provide boxes, tape, or labeling for packing, you cannot consider it to be a good deal.
Ask about the extra fees which are often cited as hidden charges—or if they provide any additional moving services, like moving large appliances or items up or down a flight of stairs, to ensure that the price quotes you have from them can be accurately relied on for reference later.
Moving costs are never all-inclusive. Different services are either offered as add-ons or separate features. Based on your moving needs, select the type of special moving services you will avail of.
Don't forget to ask about the cancellation policies, contract length, and penalties associated with contract violations and early termination once you have locked in on your movers of choice.
You can start negotiating from a well-informed position when you have a rough estimate of the total cost of the move.
Get an Estimate from Multiple Companies
Getting quotes from multiple movers allows you to compare their services and prices. You can then pick the one that offers the best price or service.
You can also use different price quotes as leverage during price negotiations with a company that you want to convince to lower rates for you.
Not all moving companies have the same pricing structure or policies. If you have the time, it may be better to circle back later in case the movers change their minds and offer discounts or announce new promotions.
Usually, the movers might throw in a couple of extra services at no further cost on the original price, instead of offering discounts on fixed prices.
Hire Licensed Movers
It is extremely important to hire licensed movers only. Their services come vetted by the government, and they have all the necessary moving equipment.
In case your cargo is damaged or lost, you can claim insurance compensation for your belongings. The license number should be easy to find on their website or obtained from their office.
Seek References
You can ask for references from each moving company and then go online and research on independent forums. You can also ask your friends or colleagues who have used their services before for recommendations.
Don't just go for one reference. Make sure each moving company gives you at least 5 references before you can decide on which to hire.
Conclusion
Moving services don't have a set price. A variety of factors influence moving prices at different moving companies and locations.
It is better to know what these factors are, so you can avoid the price fluctuations as much as you can when hiring moving professionals.
For effective price negotiation, learn about the types of moving services, the cost for each, and the conditions that affect their pricing.
Check out reviews on the movers to make sure they're credible and reputed. Lastly, don't forget to compare prices and ask for discounts or promotions.