Choosing a roof underlayment can be challenging, but we have made it easier for you by comparing roofing felt vs. tar paper.
A roofing underlayment is installed beneath the other roofing materials to prevent water and other fluids from entering the house.
Shingles and other roofing materials offer the first protection to the roof. So, they get hit first by the rains, hails, wind, and sun rays.
Sometimes, the weather can be very harsh. Intense storms and winds can tear off or bend the shingles.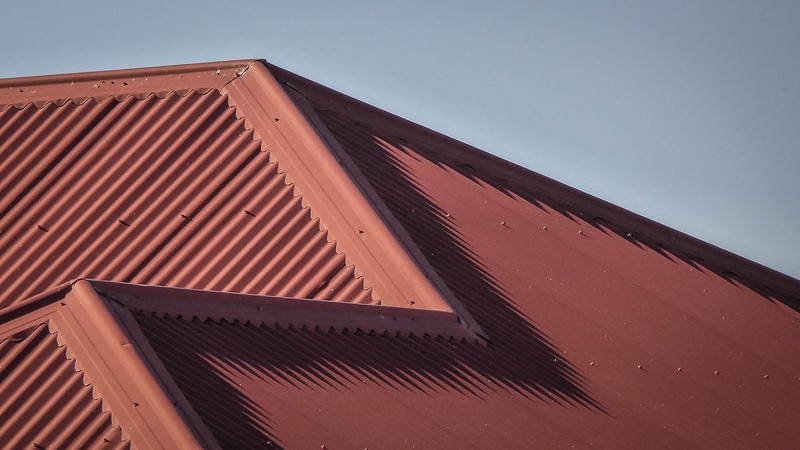 Shingles also wear out as they age, and they will start allowing these elements into your home.
Adding an underlayment to your roof ensures you get complete protection. It also protects the wood from swelling and rotting when it comes into contact with water.
As underlayment protects a roof and increases its lifespan, it also improves the quality of living.
These structures are hard to notice, but they improve your roofing's lifespan, especially when installed by a professional roofer that offers shingle roofing in Lubbock.
Roofing underlays are arranged to create a uniform surface for the shingles. When the shingles are uniform, they improve your home's curb appeal.
While it's hard to notice the excellent work the underlayments do, they had a role in enhancing the roof's beauty.
Underlays also provide fire safety. They are all supposed to meet fire requirements, and most governments advise homeowners to go for the underlays that industry-standard compliances have approved.
But again, working with a professional will help you identify the best underlays for fire safety.
Felt and tar paper are both water-resistant, so your house will have extra protection when it rains. However, don't buy just any underlay.
It would help if you also considered other factors like shape, your house's slope, and the climate in your area so that you get the best out of the underlays.
The extra protection to your roof also provides energy efficiency. After the shingles are destroyed by hails, or if they age and start tearing, the underlays will prevent heat from entering and leaving your home, adding energy efficiency to space.
When it rains heavily, some water stagnates on the flat surfaces of the roof, and it can leak through the ceiling.
Homes without roof felt or tar paper gets destroyed by moisture from the rooftop, which causes mold and water damages.
With this underlayment, your house will remain protected from water and moisture damages.
Comparing Tar Paper Vs. Roofing Felt
There are three types of underlays, but tar paper and roofing felt are the most common.
Tar paper is a fiberglass mat that is soaked in tar to produce a waterproof material.
It is used with asphalt, wood, and shake shingles to serve as a good underlayment. That's because the paper alone is not wind and sun-resistant.
You can use staples or roofing nails to install tar paper, although you can also apply it with hot or cold asphaltic. Non-asphaltic adhesives also apply.
Though roofing felt is also made from fiberglass fleece or polyester, it is different from tar paper.
It gets soaked in asphalt instead of tar. When it rains, water will flow and drain off from a roof with roofing felt. Moisture cannot get absorbed.
Roofing felt is also more heat, humid, and storm-resistant. However, synthetic roofing can act as a second roof after the shingles have been destroyed by strong wind or hails.
Although they all do the same job, most roofers prefer roofing felt underlayment because they offer better water and fire resistance.
Another advantage roofing felt has over tar paper is that it ensures your wood remains stained, protecting it from further damages.
Unlike tar paper, a roofing felt has more grip. Therefore, during installation, there are fewer chances of sliding and falling.
Tar paper has a shorter lifespan since it is organic. That's why the underlayment does not have a strong wind and sun resistance.
When exposed, they quickly react and wear out. Roofing felt is made from synthetic, which is in-organic.
They are hard on the sun, humidity, and other elements and have a longer lifespan.
---
Read Also:
---
Must You Install Underlayment?
Whether to have an underlay depends on your area's building codes and the climate of the region.
Regions that do not experience harsh wet environments do not need underlays because their primary purpose is waterproofing.
Some governments will pass a mandatory law that all buildings should have a roofing underlayment, so you must know how to install the underlayment.
Also, if you live in a wet and rainy climate and are affected by storms, underlayment comes in handy.
When your roof gets destroyed by so much rain or hail, the tar paper or roofing felt underlayment would act as a second roof to protect your house.
How Long Will the Tar Paper and Roofing Felt Last?
Roof underlays have a long lifespan if the installation is done by a professional. The felt has a lifespan of over 20 years.
This is because they are synthetic, and it takes a long for them to tear or rot. These underlays can also hold heavy tiles without tearing.
Tar paper has a shorter lifespan of about 15 years because it cannot withstand water and other harsh climatic elements for long.
However, many people will prefer the roofing felt because of the long lifespan, and it also comes with a warranty.
Can I Replace My Underlayment?
Yes. If the old underlayment has torn, you should replace it with a new one. A roofer will be able to determine the extent of the damage and advice.
Failure to replace the tar paper or roofing felt could lead to water damage in your house. Knowing the cause of the damage will also help you take precautions.
Final Words
Asphalt shingles consist of moisture and weather elements resistance. However, some areas experience freezing weather and strong winds, and you need underlayment to protect your house from moisture damage.
But before you make the final decision, it is essential first to compare roofing felt vs. tar paper to choose what works best for you.