Gone are the days when lawn care involved an arsenal of synthetic fertilizers and harsh pesticides. With an increased focus on sustainability and the environment, organic lawn care is rapidly gaining popularity. This method harnesses the power of nature to create healthy, green, and vibrant lawns.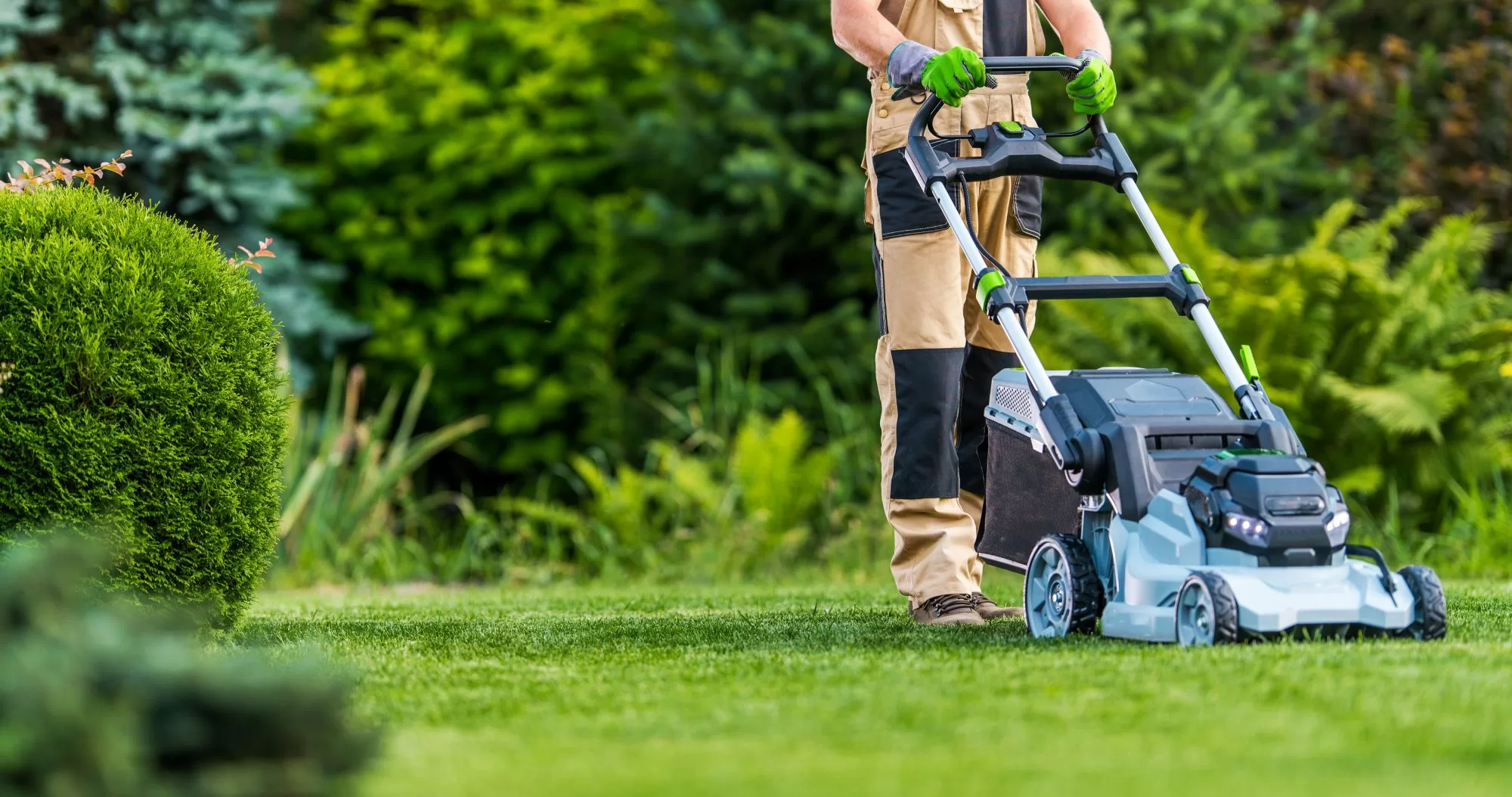 So, what exactly does organic lawn care entail, and how can you apply it to your lawn? This article uncovers ten key ways to maintain your lawn naturally, sans harmful chemicals. Let's dive in!
Create A Lawn Care Schedule
Contrary to popular belief, organic lawn care isn't a haphazard affair. It requires strategic planning and execution. The key is to create a lawn care schedule that factors in your lawn's unique needs. This can include tasks such as watering, mowing, aeration, and overseeding, all of which should be timed perfectly with the changing seasons. Remember, consistency is vital, and a well-planned schedule can set the foundation for a thriving organic lawn.
Master The Art of Mowing
Mastering the art of mowing is a critical aspect of organic lawn care. With the proper techniques, you can dramatically boost the health and appearance of your lawn.
Here are a few essential tips to ensure you're mowing your lawn correctly:
Keep Blades Sharp: Dull blades can tear the grass, leading to a ragged edge that makes the lawn look grayish brown. Always ensure your mower blades are sharp.
Adjust Mower Height: Avoid cutting your grass too short. A good rule of thumb is to never remove more than one-third of the grass blade at a time. This prevents stress on the grass and keeps your lawn looking lush.
Change Mowing Patterns: Alter your mowing pattern each time you mow. This helps prevent soil compaction and helps the grass stand tall for even cutting.
Mow When Dry: Mow when the grass is dry. Wet grass can clog the mower, making it difficult to get a clean cut.
Leave Clippings: Instead of bagging, leave the clippings on the lawn. As they decompose, they return valuable nutrients to the soil.
For those with a busy schedule, consider hiring a professional lawn care company. These experts have the proper knowledge and tools to ensure your lawn is mowed correctly and regularly. Employing a professional service can yield high-quality results, keeping your lawn lush and healthy without any added stress.
---
Read Also:
---
Water Wisely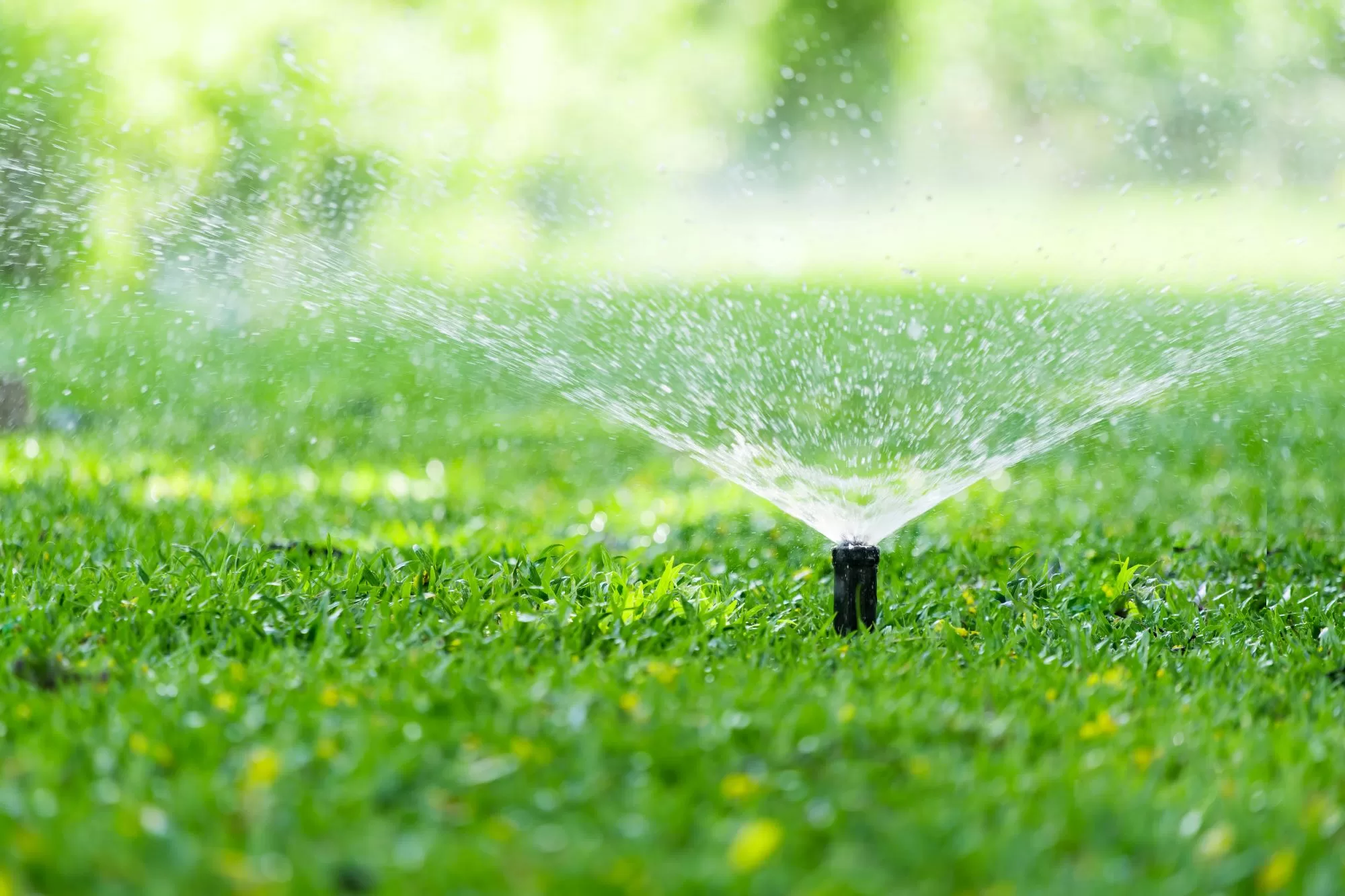 Watering wisely is a cornerstone of organic lawn care. While lawns need hydration, overwatering can be detrimental, as it encourages disease and wastes water. Instead, strive for less frequent but deep watering sessions. This practice fosters roots to extend deeper into the soil, building resilience against dry conditions.
Practice Regular Aeration
Regular aeration can dramatically enhance the health and vigor of your lawn. Aeration involves making small holes throughout your lawn to combat soil compaction, a common issue for many homeowners. The process enhances air circulation, improves water infiltration, and improves nutrient absorption, thus fostering robust grass growth.
Here are some tips to ensure adequate aeration:
Choose The Right Time: Aerate in early spring or fall for cool-season grasses. For warm-season grasses, late spring or early summer is ideal.
Water Your Lawn: Before aerating, ensure your lawn is well-watered. It helps the aerator penetrate the soil more deeply.
Use The Right Tool: Aeration is best done with a lawn aerator, which can be rented or purchased.
Remember, regular aeration is a crucial step towards a healthy, organically maintained lawn.
Overseed Regularly
Regular overseeding is a valuable practice in organic lawn care. It helps maintain a dense, lush lawn, fills in bare spots, and can discourage weed invasion. By sowing new grass seeds into your turf, you're aiding its continual growth and health. The timing of overseeding is a critical factor in this process, with correct timing significantly impacting the outcome. Early fall is ideal for cool-season grasses, while late spring works best for warm-season grasses.
Preparation is another critical element in successful overseeding. Start by mowing your lawn a little shorter than usual and follow up with thorough raking to ensure that the new seeds make contact with the soil. After overseeding, keeping the soil consistently moist is essential to encourage seed germination. By regularly overseeding, you not only enhance the appearance of your lawn but also contribute to its overall health and resilience against pests.
Encourage Biological Control
Rather than resorting to pesticides, organic lawn care advocates for encouraging biological control. This method utilizes beneficial insects, birds, and other organisms that naturally regulate pest populations.
By cultivating a diverse and hospitable environment in your yard, you can attract these natural allies. For instance, planting native plants can invite insect-eating birds, while certain flowers can draw beneficial insects like ladybugs and lacewings. It's an effective, eco-friendly way to maintain a healthy lawn.
Test Your Soil
Regular soil testing enables you to monitor your soil's nutrient levels and pH, ensuring that your lawn gets exactly what it needs to thrive. It prevents the unnecessary addition of nutrients that might already be sufficient in your soil, leading to more sustainable lawn care.
Here are some valuable tips for soil testing:
Test Annually: To keep up with the changing needs of your soil, aim to test it once a year.
Use A Reliable Soil Test Kit: Available at most garden stores, these kits provide a comprehensive understanding of your soil's health.
Consider Professional Help: If the task seems daunting, contact your local extension service for soil testing.
Regular soil testing is crucial in tailoring your lawn care routine to your yard's specific needs.
Conclusion
Organic lawn care might require more planning and patience, but the results are well worth the effort. You will not only be rewarded with a beautiful, healthy lawn, but you will also be doing your part to protect the environment and promote biodiversity.