A perfect lawn compliments your garage and is a perfect spot for your family time. For some of the users, it represents success as well as a status symbol.
But do you know that this small turf patch has multiple environmental and ecological consequences?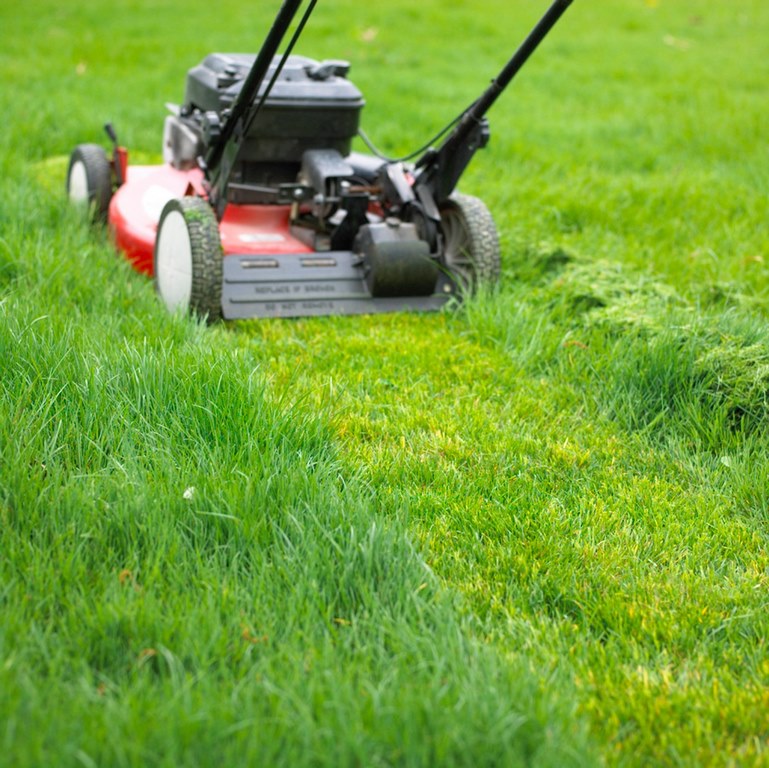 Destruction of the local ecosystem, exhaustion of water levels, and contribution of carbon gases are some of those negative impacts on our environment.
Water Resources
Most of the typical grasses cannot thrive well in dry regions. If you are residing in a desert or an area where the rainfall is not sufficient, then underground water is the only resource that you can use to irrigate the lawn.
We agree that a lawn cannot use a significant amount of water like your farm. However, regular irrigation depletes the water level.
We all know that climate changes are resulting in droughts, storms, and multiple other problems. Hence, maintaining an evenly cut lawn can have negative impacts on our water resources.
You can read the reviews here of the best Manual lawnmower.
---
Read Also:
---
Monoculture
We discussed water usage, but it's not the only disadvantage of a manicured lawn. Such a land also creates a monoculture, which differs from a diverse ecosystem.
For instance, if your lawn contains only grasses then it cannot attract a wide range of insects.
The situation is favorable if you hate bugs, but we are not talking about flies and mosquitoes.
Pollinators such as butterflies, moths, and bees are essential for the growth of trees and flowers in and around the farms surrounding your living area.
You cannot enjoy cherry blossoms without pollinators. Plus, there will be no berries as well.
Without the trees and insects that live upon them, do you think that the birds can survive? So, the solution is to add a variety of plants and trees to your garden.
Such an ecosystem can attract birds and bees to continue the pollination. Apart from that, we suggest that you keep changing the height of the lawn grasses.
According to researchers, a lawn has a significant number of bees if you mow it after every three weeks.
The diversity decreases if you cut the grass after 2 weeks. Expect the least number of insects and bees if you are shaving the lawn every week.
In other words, the two-week mowing process is perfect for your lawn. Cutting the grass after 3 weeks might be tough for new users.
Plus, your neighbors might ask you to seek their help in lawn maintenance.
Waist-high grasses are the best in some areas. But it's hard to change the common belief that a well-kept lawn adds value to any house.
Even if you agree, your family members or neighbors might not. It's right because spiders and similar insects play a vital part in our ecosystem.
But, these living creatures are creepy for most of individuals.
Carbon Emissions
Research also shows that the gas-propelled mowers contribute a lot to carbon emissions, which adds to the air pollution.
Plus, lawns without trees also make negative impacts on our environment. Neighborhoods with fewer trees are generally hotter than shaded areas.
It means, your air conditioner will work harder, contributing more carbon consumption and ozone layer depletion.
More trees equal more shade, which is important to reduce carbon footprints. So, all the lawn owners have the opportunity to conserve our natural resources.
If the neighbors are not interested in your conservation efforts, then it's easy to make them understand.
Put a sign of Lazy Mower with a tagline- it takes a lot to maintain a lawn. Is it worth your time and effort?
Fertilizers
Do you know how much harm a lawn brings to our world? It's right because of the fertilizers that we use to keep the lawn healthy and attractive.
Most of these fertilizers are petroleum-based, which is very damaging for our lifestyle. How?
All these harmful elements wash off into the waterways contaminating the water we drink and seafood we eat.
Final Talk
Now you know whether mowing your lawn is good or bad for the environment. However, you can change the situation with trees and a variety of plants that can produce some oxygen and reduce air pollution.
Try to cut the lawn grasses after every two weeks, so that it can provide habitat to pollinators and other living things.