If you are planning to pull down a few walls of your workspace for a more concerted work environment, then there are certain things that you should be aware of.
Office remodeling is a team effort that requires working with the right designer, engineer, and contractor. With so much to plan, we are here to make things simpler for you!
Smart planning aids in a smooth process, here is how you can go about and avoid making mistakes for better productivity.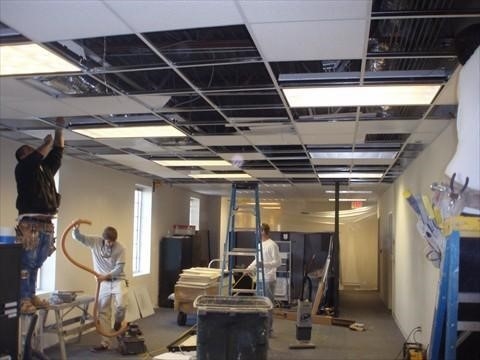 When Should you Think About Remodeling your Office Space?
It's the responsibility of the owner to provide a safe and spacious workspace. Many studies have shown that the design and outlook of the office impact the productivity of the employees and working closely with co-workers helps in increasing efficiency.
So in case your workspace is not appealing or does not allow collaborative working then you could be just leaving money on the table.
Remodeling not just makes your office space appealing but also helps in increasing the property value.
Here are some steps which you can follow while remodeling your workspace.
Steps
1. Set Goals
Before you start with the process it is crucial to set goals for your project, the outcome you are expecting should be informed at every step to make the remodelling process successful.
This set of questions would help in finalizing goals for your remodeling project.
How many new desks do you need to add?
How can you make your office space more productive?
Do you require open spaces?
Are our conference rooms big enough for conducting meetings?
Is toilet space big enough?
Is your workspace disable friendly?
Are there any safety concerns you need to address?
After you are cleared with your goals about the remodeling, there are other administration questions you need to address.
What is your remodeling budget?
Would you be able to close the office during the time of renovation?
Would remodeling also require replacing old furniture?
By what time would you require remodeling to finish?
---
Read Als0:
---
2. Explore and Research About Designers and Contractors
This is another important step when it comes to remodeling. You require a team that works and collaborates on a project which will make project completion successful and efficient. Here are key professionals that should be on your list.
Interior designer
Architecture team
Remodeling company
Internal project manager
Dumpster rental company
Pro-Tip
Hire a company that holds experience in handling renovation or remodeling office projects.
Hiring both interiors as well general contractors will provide better productivity
3. Do a Thorough Evaluation
After you have narrowed down the team who will be handling office remodeling, you should inspect your office space for any harmful or hazardous material.
Getting a professional evaluation will save money and time to avoid any mistakes later.
The present state of the electric, plumbing, and mechanical system
state of load-bearing walls
condition of emergency warning system
4. Designing
Once you are done with the evaluation you should now focus on the designing part.
It's crucial to be communicative, clear, and specific about your expectations. It's important to put everything in writing to avoid any mix-ups.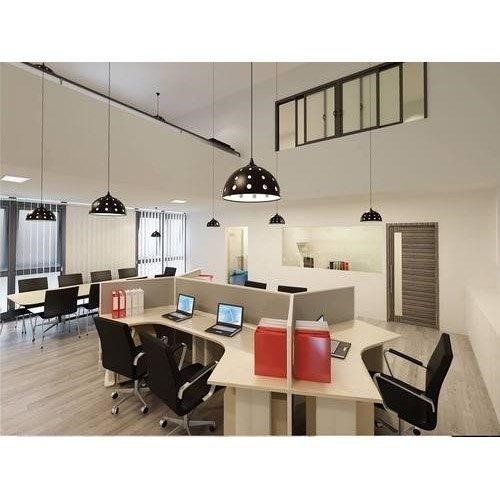 5. Communicate your Plans with the Employees
It's important to communicate your remodeling plans with your employees to make them aware of how it will affect their working during that time especially in case you didn't plan to shut the office during the remodeling process.
6. Start with the Remodeling Project
After going through all the steps, you should now go ahead with the remodeling. Do not forget to hold an open communication with the project manager, design team, and contractors.
To Sum Up
Office renovation or remodeling allows you to make your space more appealing and productive and with the right set of a team working on it, you can easily add a touch of modern and collaborative setting.