Working from home can be an incredibly huge blessing, but that doesn't mean there aren't some downsides to it as well.
Keeping focused and energized can be a chore, as can finding sources for inspiration and creativity.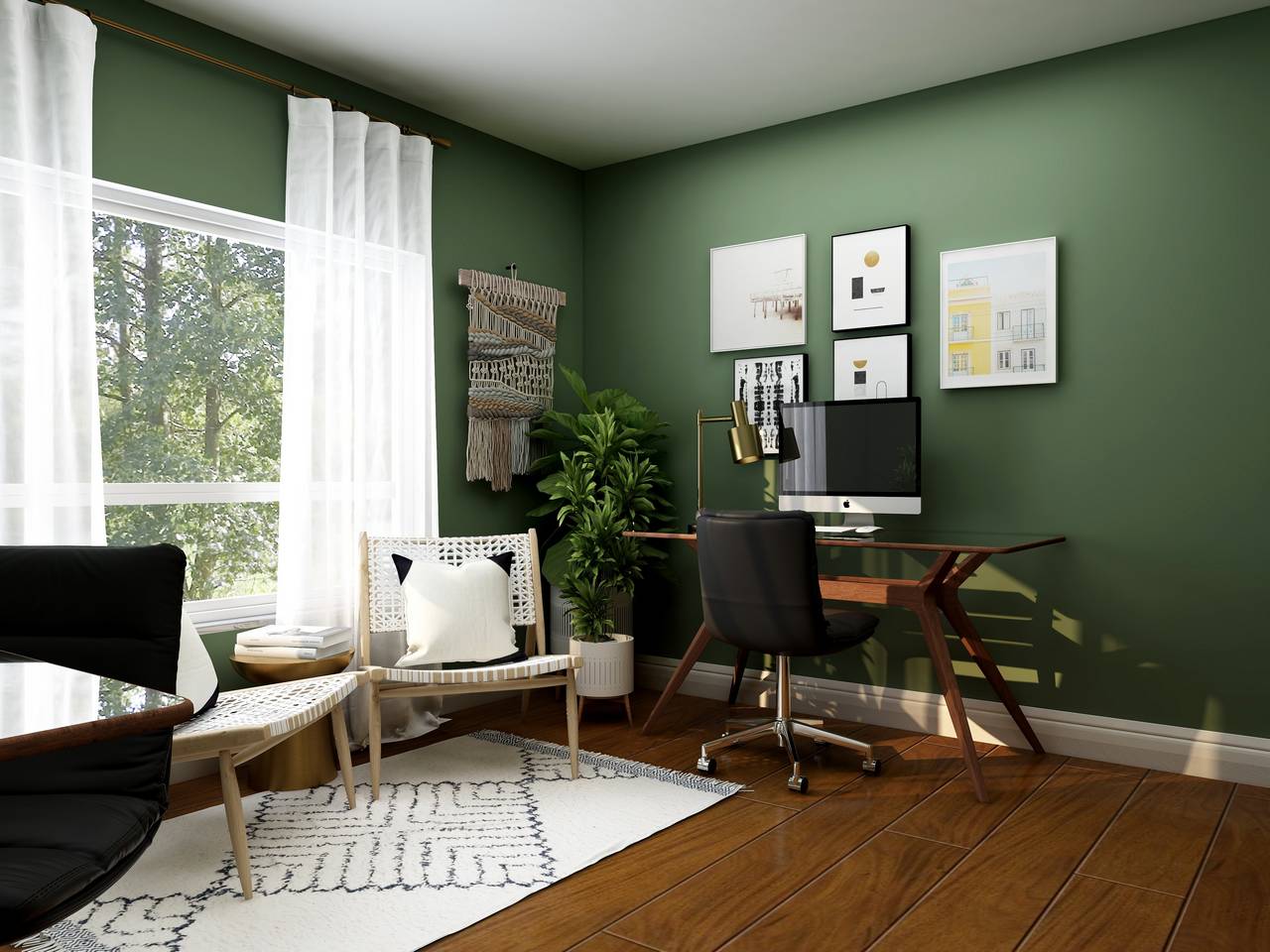 By simply making some small but important changes to your home office or workspace, however, you can see significant increases in both your productivity and happiness.
We'll go past the obvious changes (though there are a few of those too) to really help you take your space to the next level.
Keep reading and we'll cover some of our favorite quick but highly effective ways to make your home workspace a joy in which to work.
1. Upgrade Your Lighting
Trying to get things done in a dimly lit room will get you nowhere. Both your productivity and your mood will suffer if your home office doesn't have proper illumination. Quickly upgrade by improving the lighting situation.
Maintaining adequate lighting levels will keep you more focused and alert, while not doing so could cause inefficiency, eye strain, and even headaches.
Obviously, you can see how neglecting this important issue could cause serious problems with your productivity and happiness.
Keep things where you need them to be by layering your lights, working from the top down.
Start with ceiling lights, like recessed lighting or even pendant lights if your room has a high ceiling.
Next, get the directed light where you need it by placing a floor lamp or table lamp close to your workspace.
This will allow you to get the illumination exactly where you need it, and eliminate it altogether when the ceiling light is enough.
Home lighting sites like Stylish Direct will have plenty of options to browse through.
The bulbs you choose can also be incredibly important. The best color temperature for most applications has been shown to be between 2700 and 3600K.
Go too high and you'll have a light that is too blue and distracting while going too low causes drops inefficiency, so choose your bulbs carefully.
---
Read Also:
---
2. Keep Things Interesting on the Walls
It's too typical in most offices, even those at home, to be completely barren. The thought is that we should be focused on our tasks, and anything that attracts the eye's attention will take away from that.
With properly chosen decoration, however, you can make your home office's walls both look great and also help towards your productivity.
Rather than opting for beautiful landscapes or generic motivational posters, look to something more personal.
Vision boards can help remind you of why you work while providing a level of personalization you'll never be able to get from mass-produced office motivational posters.
You could also try a large whiteboard. Note important dates and other reminders, or simply use it as a place to jot down brainstorm sessions.
3. Don't Cheap Out on Your Seating
If you're going to be spending up to 8 hours a day (or more) there, why in the world would you make your chair an afterthought?
There is plenty of quality, budget chair options out there, so don't just buy the first one you can find assuming it's the best you'll be able to do.
An uncomfortable chair will not only make you miserable, but it will also make you less productive and could cause health problems down the road. If you're prone to slouching, there are lots of innovative, ergonomic chairs on the market worth checking out, such as Gaiam balance ball chairs.
When factoring these things in, you'll see why it's crucial that you find a chair that fits your needs perfectly, not just the one that was on sale.
Look for a chair that provides adequate support everywhere necessary. How soft or firm the cushioning should be, as well as how high the chair back goes, will be up to your own personal preferences.
Just look for something that is height adjustable so you can place your eye level in relation to your screen exactly where it's most comfortable.
You've now learned a few quick but incredibly effective ways to improve your home workspace that will make your life more pleasant and your output higher.
Remind your employer of how cost-effective these changes can be, and the productivity boost they can cause, and they may even be willing to spring for more expensive options on your behalf.
Combine these with some personal Knick knacks for your desk and you'll have a home office which is both wonderful to be in and highly efficient in which to work.
Both you and your employer will be happier, so it's a rare situation where everyone truly wins.