Selecting the magnificent wood for furniture that must be durable and appealing is a tedious job.
The variety of wood furniture is countless, and each type of wood carried by hardwood lumber suppliers has different qualities and properties.
Some are durable but expensive contrary, others are cheap but cost restrictive. Some can withstand harsh environmental conditions, while others are delightful but environment-sensitive.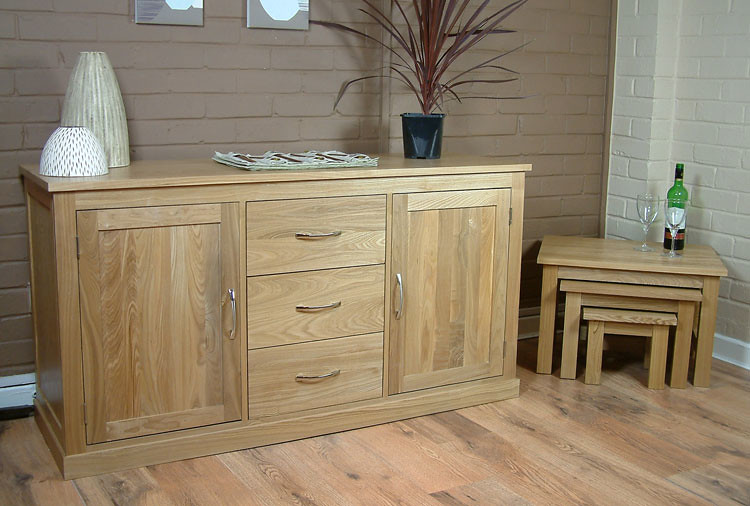 Oakwood is one of the best-known woods used for manufacturing furniture. It is a kind of hardwood with a dense composition.
Due to its durability and resistant nature, it is also used in the manufacturing of boats.
Oakwood is also used for the purpose of flooring and in the manufacturing of kitchen wares and cabinets. As a firewood oak is preferred because this wood has high BTU.
To know more about the properties and species of oak wood furniture, keep reading this article.
Benefits Of Oak Furniture Over Other Hardwood
More strength
Oakwood has more strength than the other type of hardwood, like mahogany. Due to dense grain, the oak furniture is highly durable. It may last for decades without being cracked and faded.
High Availability
Unlike the other types of hardwood, it is highly available. It is a common fact that the growth rate of hardwood trees is low due to their dense nature, but oak trees are widely found in tropical and subtropical regions.
Weatherproof Nature
For outdoor spaces, the furniture should be strong enough to resist environmental effects. Oakwood can repel water, and it is also rot-resistant that makes it perfect for patio furniture.
The other hardwoods like acacia and mahogany cannot resist environmental humidity and high heat.
These wood cracks or wrap when placed in outdoor space. On the other hand, oak is used for manufacturing patio furniture, floor, and boats.
---
Read Also:
---
Properties of Oak Furniture
Durability
Durability is the most important and attractive feature of oak wood furniture. Oak is a hardwood tree, and it's very dense or hard. A compound present in oak called tannin makes it pest resistant.
Due to the presence of tannin, oak wood can not be attacked by fungus and teaks.
The air drying of oak for furniture manufacturing gives it more strength, and it becomes weatherproof.
Variety
Approx. 12 different species of oak wood are used for furniture manufacturing.
These different types of oak have contrasting properties and colors and have varied patterns. The two most common species of oak wood are
White Oak
It is the hardest and durable among all types of oak. White oak is commonly used to make boats and barrels due to its water repellent ability.
It is also used for the purpose of flooring because the texture of its grain is quite interesting.
Red Oak
Red oak is the most common type of oak found in North America. It is not much more resistant than white oak, so it is used to manufacture furniture.
The red oak appears darker, and its grain is straight and coarse.
The other rare type of oak wood are:
Black oak
Cherry bark oak
Willow oak
Pin oak
English oak
Spanish oak
Affordability
The cost of oak wood furniture depends on the type (specie) of it. Considering the durability of the wood, it is cost-effective because once you buy oak furniture, you do not need to replace it for a minimum of 10 years.
The cost may range from 4 to 9$ per board.
Color And Pattern of Oak Wood Grain
Shades of oak wood varies from tree to tree, and even a single tree gives different shades.
The color of this wood may differ from light pinkish to bright red, and sometimes it also appears brown. Apart from its natural color, it can also stain easily.
Some oak wood also appears golden in a color that changes to a silver tinge, and the grain is so pronounced that it does not need any decoration.
The oak wood furniture is stained to make the pattern of grain more prominent.
The versatility of oak will pair fantastically with any style, finish, or colour of furniture hardware, like new, stylish cabinet handles.
How Can I Check Whether It's Real Oak Furniture?
Sometimes the manufacturers sold cheap hardwood in the name of oak. You can easily recognize the oak wood by observing the pattern of its grain.
The oak wood contains the rings and little lines of medullary ray that is the best identification mark of oak wood.
If you do not have the idea of grain and species, you can buy it from some reputable source like only oak furniture or another online website after checking their reviews.
Can I Place Oak Furniture in the Outdoor Space?
In the outdoor spaces, the climatic condition is harsh. All types of wood can not withstand these climatic changes.
On the outside, the environmental moisture, rain, and snowfall worst affect the furniture.
The heat and direct exposure from UV rays also affect the furniture, so patio furniture should be weatherproof.
Oak is a well-known wood that is used to make outdoor furniture. The white oak is water-resistant, as well as it does not allow the growth of rot and fungus due to the presence of anti-pest compounds.