When you hear the word "swimming pool," the things that come to mind are exercise, fun, summer, and relaxation.
You remember those cool dips you take during the hot summer, the parties, get-togethers, and beautiful moments with your family.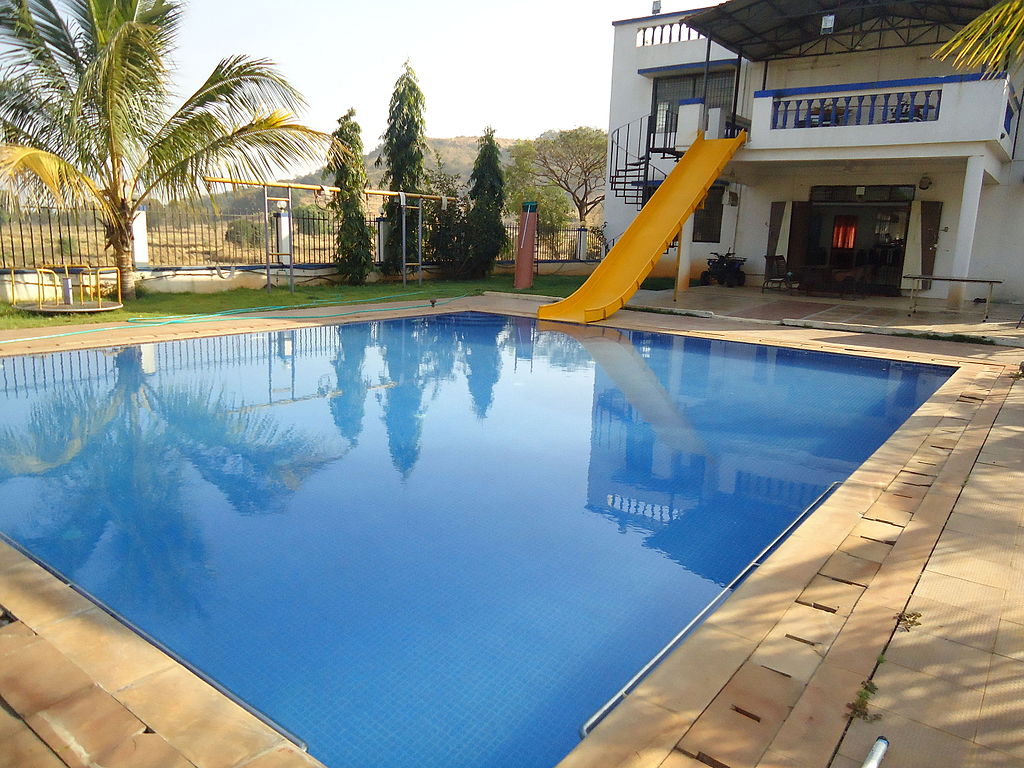 The point being, a swimming pool is associated with positive aspects of life. That's why most homeowners strive to ensure that there's a swimming pool in their home.
However, most people are often torn between buying a home with a swimming pool or building one.
The confusion comes about because your pool can be aesthetically different from what a potential buyer requires; see examples here.
Here is everything you need to know about this topic.
Buying a House with a Pool
Is it cheaper to build a pool or buy a house with a pool? Well, the answer to this question can be both yes and no.
Yes, because if you find a home with a pool that's in perfect condition, you will most likely get a better deal than having to install it yourself.
However, like other parts of your home- the HVAC, roof, appliances, and septic system- a pool also has an average lifespan.
This means that a house with an older pool will be more affordable compared to one with a new pool.
And, if you purchase an older pool, then you'll have to pay more for maintenance. You'll also have to pay to replace the pool's old systems.
All these expenses will end up costing more than building a swimming pool. This is where the no answer comes in.
So while you still have a pool from the purchase of your home, the long-term implications can hurt your finances.
But, if you still decide to purchase a home with a pool, it's necessary to have a pool inspection done separately from your home inspection.
This quality check will help determine if the swimming pool is still in good shape.
An expert pool inspector will check:
The pool's condition
Age
Decking
Electrical and pump systems
Pool surface
Once the inspector has a final report and the estimates for repairs and upgrades, then you can decide if you want to buy a home with a pool.
---
Read Also:
---
Building a Pool
The price of building a pool depends on whether you are adding one in later or building it together with your home.
Building a swimming pool later in the future can sometimes be an expensive and significant addition to your home, primarily because of the varying price of the pool. However, pool installation prices depend on several factors like:
The materials used
Landscaping required
Spas
Custom tile work
Upgraded decking materials
Accessories
The running cost of all these essential factors can be around $50,000 on the low side.
However, if you're looking to purchase your dream home and install a pool later, ensure that you get quotes before putting in an offer for your house.
Talk to a couple of pool companies. They can help you align your vision with reality. You also get to have a rough estimate of everything required for your pool.
Building a New Home with a Pool
Of the three, this is the cheapest option. New construction is by far superior to a resale, as it's still new.
Nothing is broken, aging, or requires replacement when moving in. It also becomes cheaper to work with a pool company, as excavating for your house and pool can be done simultaneously.
You also get to factor in the materials required for the pool in your budget without breaking the bank.
The pool company also doesn't have to contend with tree roots, gas lines, buried utilities, or other obstacles that usually crop up when installing a pool at an existing house.
Other benefits that come with building a new home with a pool include:
Saves You Money
Building your pool simultaneously as your house helps save you money, as everything is relatively quick and easy to install.
It also gets easier for any pool company to access your property.
Pool Design Choice
Unlike purchasing an already built pool, building one gives you the freedom to choose your pool design.
For instance, you get to decide if you want an in-ground pool or a semi in-ground pool.
It's clear that building a pool is cheaper than buying a home with a pool. But, make sure you visit an expert pool building company, as you can have accurate estimates of everything required to build your swimming pool.