If you're thinking about shipping, you need to know the benefits of wooden pallets.
So, if you don't know where to find wood pallets, you should seek a local pallet company. Still, wooden pallets will be used differently compared to materials such as metal or plastic. They are regularly used by shipping companies in many ways.
In the meantime, here are the pros and cons of wooden pallets.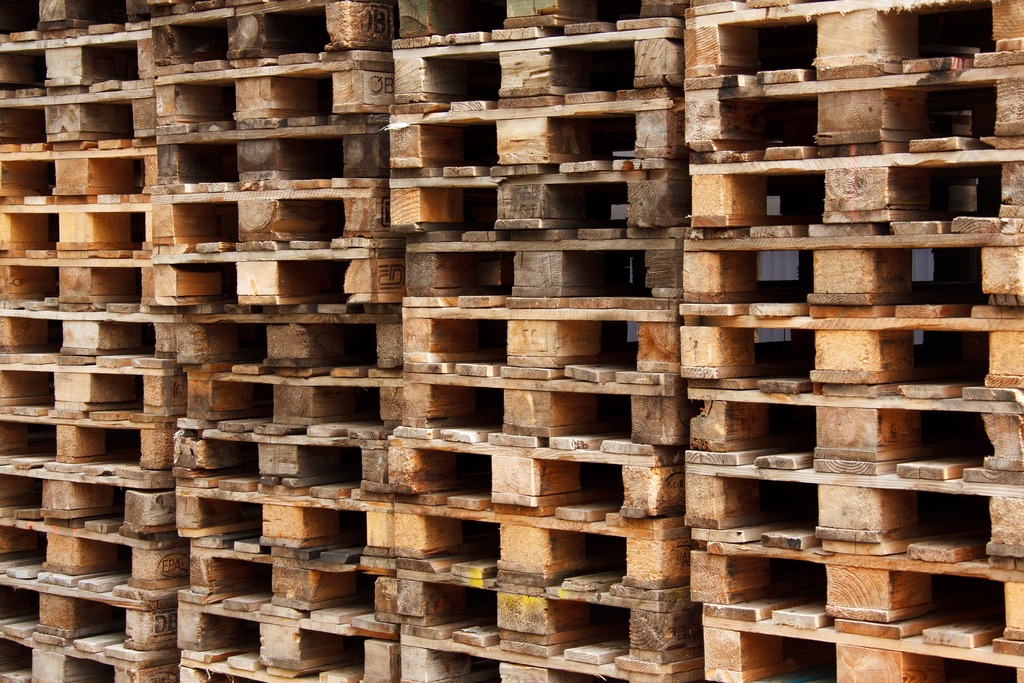 Pros of Wooden Pallets
Wooden Pallets are Reasonably Priced
Wood pallets will be less expensive compared to other materials. After the wood pallets have been made, the end product will be cheaper since the price of timber is low.
Thus, wooden pallets will be the right product if you're seeking cheap pallets. Also, wooden pallets will be reusable several times. They are the ideal pick for many shipping companies.
They are Strong and Reliable
The quality, strength, and reliability of the wooden pallet can't be affected even though it is cheaper than other alternatives.
Wood pallets are durable and will be able to hold heavy items and not break. Since they are durable and robust, most shipping companies will use them when handling bulky items.
Easy Accessibility
Generally, you will find access to wooden pallets almost everywhere in the world. Since they are accessible to many people, clients will always prefer picking them since they don't want to waste time for the other pallets to use.
They Can be Fixed Faster
Wooden pallets will be fixed faster and correctly in most situations compared to other materials. Plastic and metal pallets can be challenging.
In most cases, the repair jobs will be done by a hammer and nails. Also, you don't have an expert to do the job. The wooden pallets will make it easy for you to fix them.
They are Recyclable
You don't need to utilize any particular process if you want to recycle wooden pallets. Also, you will not have to get chemicals or melt them. What you will need is unique skills and creativity.
Most wood pallets can be changed to take the shape of other things. For example, beds, tables, fences, and more. You can make some things from wooden pallets.
Have Excellent Friction
Another benefit from wooden pallets if they have high friction on almost every surface. The resistance is necessary to assist the pallets to stay firm to prevent items from falling while being moved.
Wood Pallet Can Be Moved Easily
One of the best things about using wooden pallets is portability. Wooden pallets can carry large items as well as small items. You will not have to worry if you have massive things to move.
Furthermore, several small pieces will be assembled to make it easier for companies to track their goods.
The items will be protected, well-handled when you use wooden pallets. Several pallets will have a specific size and weight. It will be easier to lift and store items.
Wooden pallets Have the Ideal Size and Weight
If you want something reliable to transport heavy items, you should always pick wooden pallets. Also, they are light and won't take up much of your space in a warehouse. Most businesses will pile wooden pallets so that it won't take up more space in a warehouse.
Wooden pallets are light, and workers can lift them when they are unloading. They will have no weight added on top. In the end, they are perfect when you consider the importance.
Cons of Wooden Pallets
Prone to Bacteria
Bacteria will often grow on wood. Hence, wooden pallets may not be the ideal choice when you want to carry food. Bacteria like salmonella can be found on wood and could potentially lead to severe health ailments.
Wood Pallets Will Get Stains
Wood is prone to getting tough stains, and they will remain on the wood. Wood surfaces are not smooth, and that's why you may find stains. It is crucial to know that cleaning pallets are challenging.
Also, wood may not be ideal for dealing with water. If exposed to water and not cleaned early, fungi and other bacteria will grow on the wooden pallet.
Picking Between Plastic Pallets and Wood Pallets
Know the Distinction
Wooden pallets can be fixed, less expensive, and recyclable. It can carry more items than plastic pallets. Also, they will become moist, have bacteria and other harmful things that can potentially destroy crucial products.
On the contrary, plastic pallets are clean, reliable, and bacteria-free. However, they are more expensive than wood pallets. You will not repair plastic pallets easily compared to wooden pallets.