One of the most frustrating things for a homeowner is to deal with problems related to their air conditioner or HVAC equipment.
Considering that it's not something they are well versed in, they may feel helpless when things don't work as they should.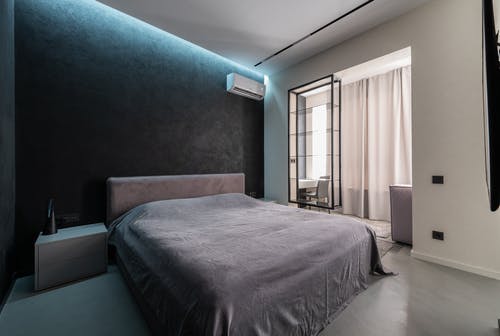 Don't worry; you can resolve these issues by hiring a trusted and reliable air conditioner company in Brisbane.
Let's give you a quick rundown of the most common air conditioner issues commonly faced by homeowners.
Water Leak
If you notice a puddle of water around your air conditioner, then the unit's maintenance has been long overdue!
In many cases, air conditioners leak when the condensate drain gets clogged up due to a build-up of a foreign substance, such as fungi or algae.
This blockage then causes the water to flow back into the pipe and into your unit (and room).
You may try to clear out the condensate pipe yourself with a wet or dry vacuum. Some people also pour vinegar down the drain to kill the algae buildup.
However, figuring out the exact location of the blockage may require a technician's help, which is something we always recommend doing.
The Refrigerant Leaks Out
This is a common problem with most air conditioner units – they just can't seem to retain their refrigerants for the long haul.
Internal or external factors may create a leak, causing the refrigerant to ooze out into the environment.
This requires the immediate assistance of a technician because the leaks may not be safe for the environment.
In some cases, you may apply a minor fix to deal with the leak and refill the refrigerant. In other cases, you may have to change the entire network itself. Either way, this is a task best left to the experts.
---
Read Also:
---
Dirty Air Filter
An unclean air filter is easily detectable by visual inspection. You don't even have to be an expert to see if the filter should be changed.
As a general rule of thumb, it is recommended to replace the air filter every 2 to 4 months – the exact frequency depends on the number of contaminants in the air.
A clogged air filter can restrict airflow and make it more difficult for your system to maintain desired temperatures.
Replacement of the air filter is something you can do on your own. But if things got to this point, you might also carry out an entire inspection of the unit just in case the contaminants made their way into the system.
Frozen Evaporator Coil
Ice accumulating around your evaporator coils can significantly reduce the cooling efficiency of your air conditioner.
This often happens when there isn't enough airflow around your system. Over time, the coil becomes encased in ice, preventing the refrigerant from absorbing latent heat.
In some cases, you may allow time for the ice to defrost. This will take about 24 hours, and you should not use your system during this time.
We recommend calling a professional to see if there's anything else that may need your urgent attention.
These problems are often earlier indicators of a bigger air conditioner issue. Regular AC maintenance can help you detect underlying issues that may disrupt the cooling efficiency of your system or may lead to major failures.
Read more about the team at Sun City Air to keep your HVAC unit running at max efficiency year-round.