If you have decided to add a deck to your house, then you have made a big step towards a wise decision.
A deck is an inexpensive way to expand your living space so you can spend more time with your family outdoors. It also increases the value of your property.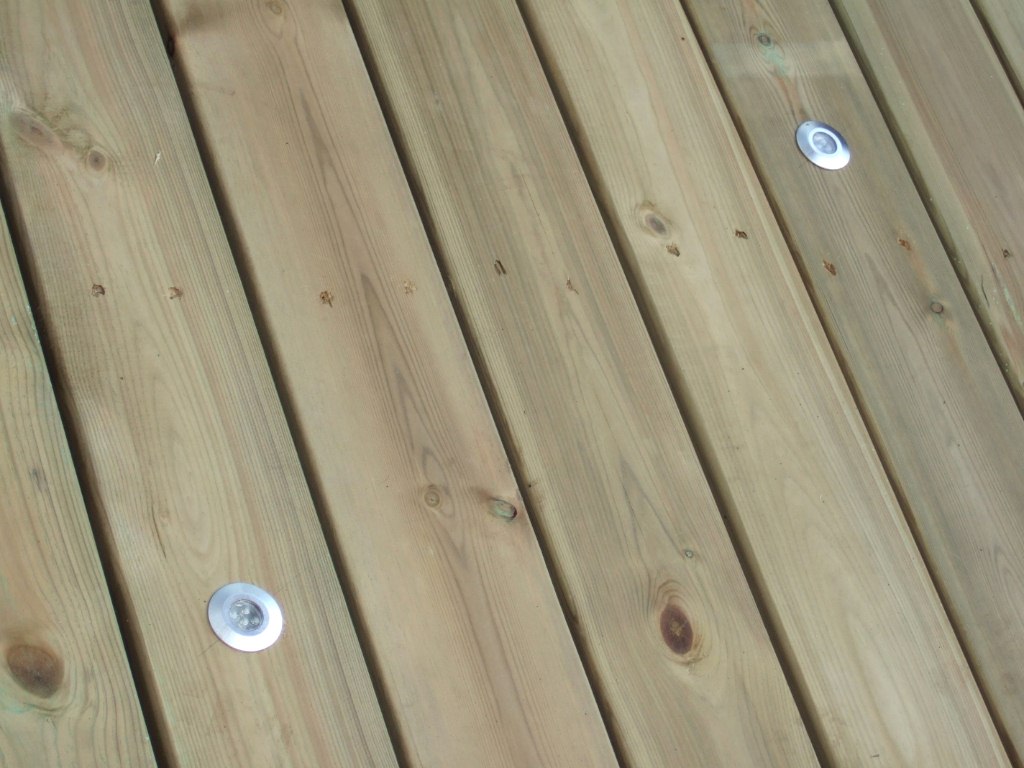 The next step you have to take is choosing between softwood and hardwood decks. The short answer is to go for the hardwood deck.
To explain why you must first take a look at what softwood and hardwood timber is.
---
Read Also:
---
What is Softwood Timber?
Softwood timber comes from gymnosperm trees, such as spruces and pines. An important characteristic of gymnosperms is that they do not have pores to transport water and sap radially.
Instead, they rely on their tracheid and medullary rays. This makes them generally less dense than hardwood timber.
Having a lower density makes softwood easier to work with and a good choice for many applications in the construction industry. It is also used to make paper pulp and card products.
What is Hardwood Timber?
Hardwood timber comes from angiosperm trees. These trees have pores that act as vessels that transport water and other nutrients throughout the tree.
They grow slower than softwood and are generally denser, except for some species. Balsa wood, for instance, is considered a hardwood but is the softest and lightest commercial timber in the industry.
Why Choose Hardwood Timber?
Aside from the special cases, hardwood is much more durable than softwood timber, which means hardwood decks can last for many years. They can even last a lifetime if treated properly.
The ironbark, for instance, is one of the heaviest and densest hardwoods with a durability rating of one and can virtually last forever.
The durability of hardwood timber also means your deck would need less maintenance. They are resistant to rotting, warping, and splitting. Rosewood, in particular, changes color beautifully without splintering.
Hardwood timber is also resistant to termites and other insects, which means pressure treatment and sealing are not necessary. A good example of this is Teak.
One study has even shown that Teak contains natural chemicals that are poisonous to termites and, therefore, less palatable to them.
Resistance to fire is another benefit of using hardwood timber for your deck. In places prone to bushfire, this is very important. Spotted gum, Jarrah, and Blackbutt are some excellent choices for fire-resistant timber.
Hardwood timber is generally more expensive than softwood, but it would be more cost-efficient over the years.
With the reduced maintenance and longer durability of hardwood decks, you would get more return on your investment. If you factor in the value that it adds to your property, you will come out even further ahead.
In addition, there is less expensive hardwood timber available in the market. Merbau is a good example of this.
One concern that some people could have with hardwood is its slow growth rate. It is not easy to replace once removed from the forest.
It is also a concern for the construction industry, and one solution they have for this is using reclaimed hardwood. You can also ask for a local plantation timber that leaves a minimal carbon footprint.
The Best Choice for Decking
Using hardwood timber is cost-efficient, more convenient, and it gives you a sustainable deck that makes your home look good and increases its value. Having a hardwood deck is one of the best decisions you could make for your home.
---
Author Bio:
Alice Churchill is a copywriter and content strategist. She helps businesses stop playing around with content marketing and start seeing the tangible ROI. She loves writing as much as she loves the cake.
---