Moving to a new city is an exciting thought. It allows you to start anew.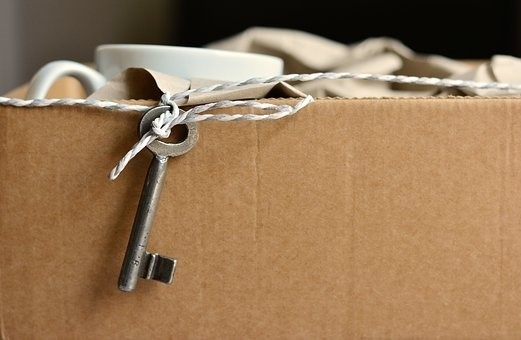 However, shifting to a place so far away can be emotionally and physically demanding. A survey of 1000 Americans found that moving was the most stressful event in forty-five percent of the respondents' lives.
Fear of the unknown and the exhaustion from packing can drain you out even before you are halfway there. If you are moving from an urbane city like Indianapolis, IN, for instance, to Texas or a less populated area, you might be dreading leaving city life.
Hence, you must approach this process with a strategy and a handful of clever tips. Let us look at some of these to make moving to a new city less stressful.
Be Smart With Storage
It might be shocking how many belongings you have managed to store in your current house. Moving forces you to go through all things you own and decide on either keeping them or throwing them away.
You might find yourself conflicted when it comes to specific objects that are valuable but hold too much space. You must keep in mind the storage space at your new place while you pack things to bring with you.
Cluttering a new house is the last thing you want. In cases where your belongings exceed the storage limit but you can't decide what to do with them, take the help of self-storage spaces.
For example, if you currently live in Indianapolis, you might want to search for nearby storage units Indianapolis IN, or any other, depending on your location.
---
Read Also:
---
Plan Everything Before You Begin
The consequences of even minor inconveniences can be dire while moving. So, there is heavy planning required to avoid any loopholes. It is best to begin by forming a timeline of the entire moving process. Make a schedule with dates and tasks you wish to tackle on that day.
For example, you can schedule packing kitchen utensils and clothes on Monday. Planning will reduce the stress related to the uncertainty of the shifting period.
It will also give you a clearer idea of what you are supposed to do for the day. You will not find yourself wondering where to begin work for the day. It will also lead to less wastage of time.
Another part of planning is gathering all resources that you will need while moving. It is wise to book rental trucks and hire movers beforehand because shifting to a new city is not a one-person show.
You might also need cartons for packing or tools to take shelves down. Making a list of all these items and purchasing them all at once will make your life easier. The key here is to write everything down either on an excel sheet or make notes on your phone. Planning will make the entire process smoother.
Hire Professional Movers
Moving to a new city is much more complicated than just shifting apartments. You need professional help to handle the logistics of the entire process. Some tasks might be too difficult to carry out on your own.
For example, lifting heavy furniture might not be your cup of tea. Do not put yourself at the risk of getting hurt while doing so.
Professional long distance movers from NYC will be much more efficient and quicker in handling and transferring bulky items. While they take care of the furniture, you will have time to focus on other details.
Working as a team will save a lot of time. So, hiring professional movers will not only take off physical but also mental burdens. A few extra dollars will buy you peace of mind, making the moving process less stressful.
Tackle one Area at a Time
Cluttering your entire house altogether during the process is likely to make you anxious. A better strategy would be to focus on one room at a time.
This way, you will not have cartons everywhere. You may begin with the least used room first. There is a high probability that you will be able to pack it quickly. It will give you a sense of accomplishment, motivating you to keep going.
Map Out Your New House
It is not just the shifting process that is stressful. The thought of settling in at your new place is anxiety-provoking too. Before you move into your new house, it is better to figure out the purpose of each area in the apartment.
Mapping out the entire space will help you make important decisions like how many sofas you would need or is your current bed the right size for your new room.
Doing this will allow you to ask your movers to place storage boxes and furniture in the appropriate area. It will reduce the amount of work you will have to do once you have shifted.
Get to Know the City
Leaving a familiar environment and settling into a new city is adventurous and scary. To make the experience of settling in less stressful, take your time getting to know the place. Spend your first weekend as a tourist.
Find out what local supermarkets and shops you have near your apartment. Visiting a coffee shop near your house might comfort you. Try to hang out with any friends you have in the new city.
Meeting them will elicit a sense of familiarity that will help you relax. Your friends and colleagues can also guide you about public transportation and cost-efficient ways of living in a new city.
If your schedule allows, make a wishlist of activities you wish to do in the new city. It will bring an element of excitement to the moving process.
Moving can drain you out. Handling everything from finances to your belongings is exhausting. However, planning and using smart tricks will make the process easier. One of the most important things is to take care of your physical and mental health during the shift.
No matter how busy you are, make time for food, exercise, or even a relaxing bath. If bad memories are attached to the moving process, settling in at a new place can be difficult. Make sure you take a breather now and then.