One of the most significant structures on your property is the fence. Whether you're enclosing your property to keep animals in, keep prying eyes out, or frame your home, a fence can anchor your whole property.
The fencing material you choose can influence the overall aesthetics and determine the structure's durability, cost, and longevity.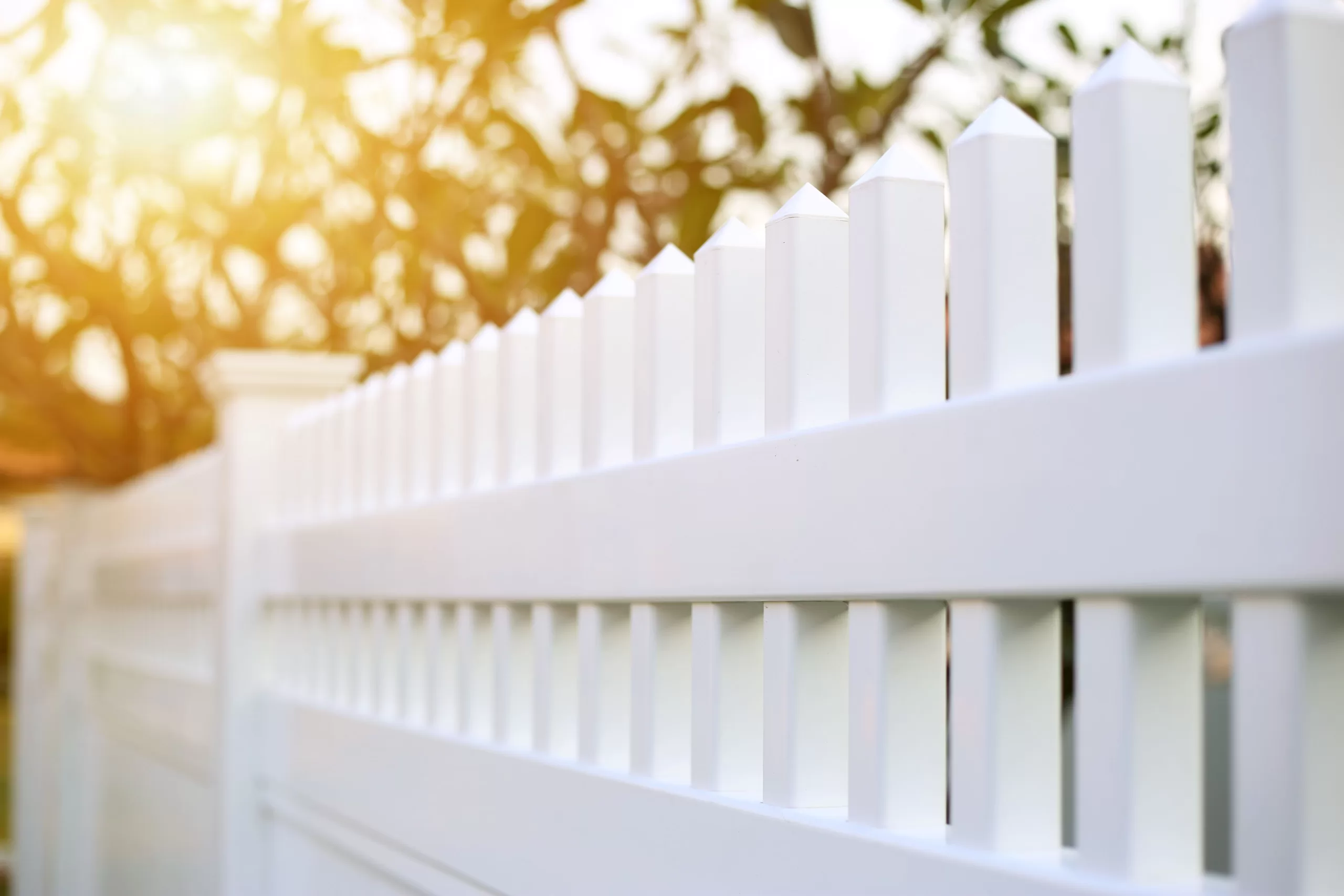 This article discusses the different types of fencing materials and their pros and cons. Regardless of your choice, make sure to have your new fence installed by the professionals like ABQ Fencing, a reliable Albuquerque fence company.
1. Wood
Wood is the most popular and classic material for residential fencing, thanks to its design versatility. You also have many options, from low-profile wood picket fences to a privacy fence that prevents anyone from looking into your property. Wood is also more affordable and sustainable than other materials.
Unfortunately, wood fences require serious maintenance. Otherwise, they'll warp, swell, or create splinter. Although durable, they have a shorter lifespan, especially in relatively humid areas.
2. Metal
A metal fence is a prime choice if you're looking for a strong and long-lasting fencing material. Generally, you can find it in other types, including:
Steel has been used for centuries as a fencing material. They are durable and are meant to last a lifetime. With the right conditions, steel fences can look good as new for a long time.
Although rusting is a concern, high-quality steel fences should have a rust-proof coating to prevent rusting. The drawbacks are high prices and a lack of design versatility.
---
Read Also:
---
Wrought iron is a more beautiful alternative to steel fencing, giving an air of sophistication that other fences don't. It's a common choice for ornamental fencing, providing a durable and safe enclosure for your home while offering good visibility.
Wrought iron has been a preferred fence material for over two centuries since it can maintain its integrity for decades, enhancing your property's security. However, its durability doesn't come cheap. You also need to do frequent maintenance to prevent it from rusting.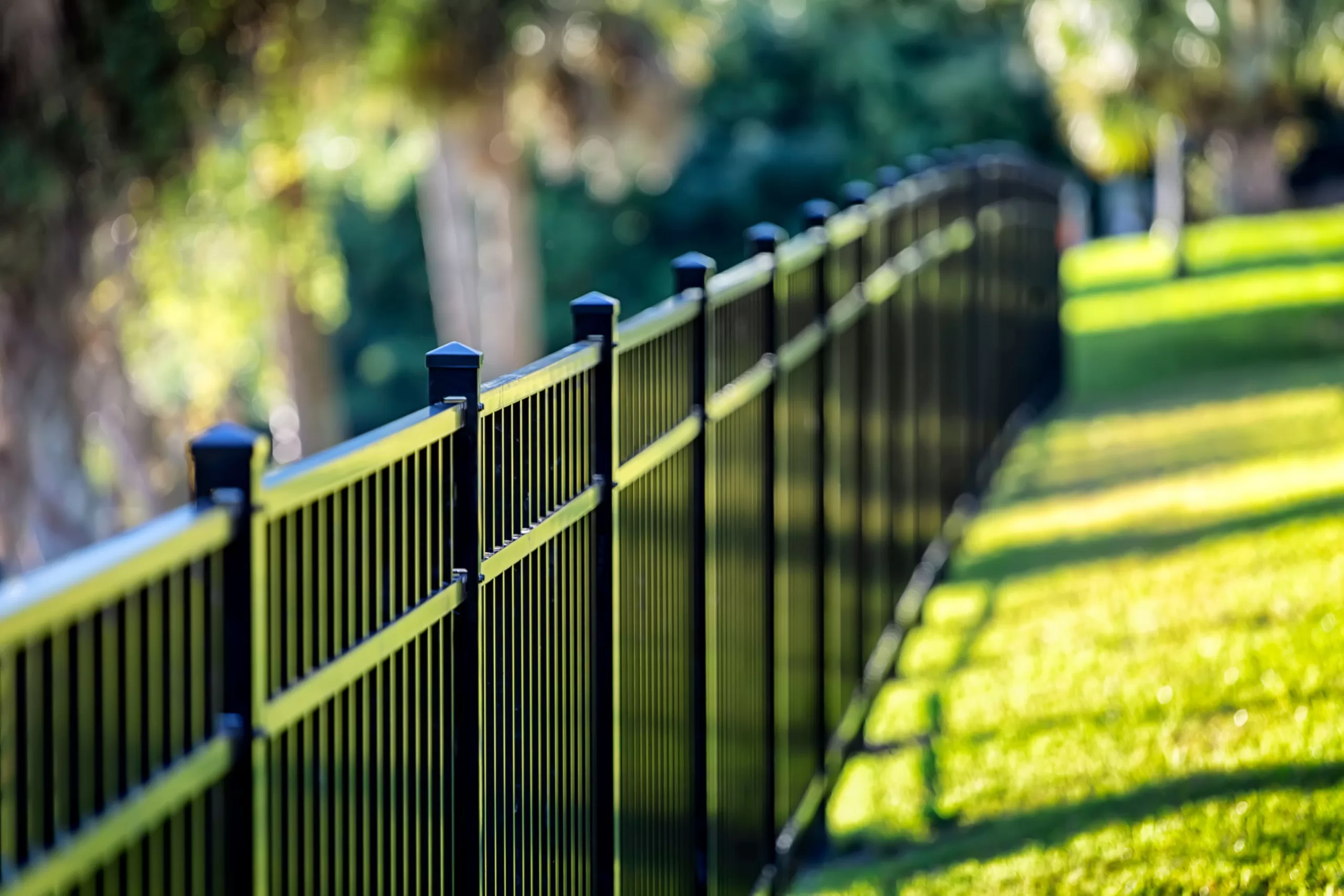 A cheaper and more lightweight alternative to other types of metal fencing, aluminum is a good option if you're on a tight budget. Aluminum is also a recyclable material, making it the preferred choice for eco-conscious homeowners.
What's more, aluminum fences are relatively low maintenance. You only need to decorate or paint it every once in a while. With the proper paint and coating, aluminum fences can withstand outdoor elements.
Its lightweight structure may not be suitable if you want to increase your property's security. Note that aluminum fences are also prone to bending, so you may want to consider a sturdier fencing material.
3. Vinyl
Vinyl fences look like wood ones but without high maintenance requirements. Vinyl is a rigid fencing material that comes in various designs and styles to fit your aesthetic needs. It's also suitable for DIYers since it's easier to assemble and install. Some vinyl fences are available in panels that can be snapped together.
Like wood, vinyl doesn't do well with moisture. In high-humidity areas, vinyl fencing may be prone to mold, mildew, and algae growth, leaving ugly stains on your fence. While it doesn't splinter or swell like wood, extreme weather fluctuations can cause vinyl fencing to crack or go brittle.
4. Polyvinyl Chloride (PVC)
PVC is a good fencing material for privacy and security. It requires virtually no maintenance and comes with various styles and designs to fit your curb aesthetics.
Although it's not as durable as wood or metal, PVC fencing can withstand fluctuating weather conditions and general wear and tear. However, like vinyl, PVC fences are prone to mold, algae, and mildew buildup.
5. Stone
If you want a fence that will last for centuries, then choose the stone as your material. A stone fence offers a rustic, classic appeal and is the best option in terms of durability. You can find stone in a range of natural colors or paint it in colors that fit your curb design.
Stone fences aren't as expensive as metal fences despite the former's rugged characteristics. The disadvantage is that installation can be difficult. You may require professional help, especially when hauling large pieces of stone.
Takeaway
Whether you're installing a fence for the first time or replacing an old one, understanding the common types of fencing materials can help you find the one that fits your needs. You may want to list down your requirements according to priority, for example, cost, durability, maintenance, and appearance. Take note of the pros and cons of each material discussed above to make the wisest decision for your property.