Homeowners should never treat fence buying as an impulse purchase. A new vinyl fence will change the appearance of the property, so it's important to get everything right, from choosing the best fence style to finding a reliable contractor.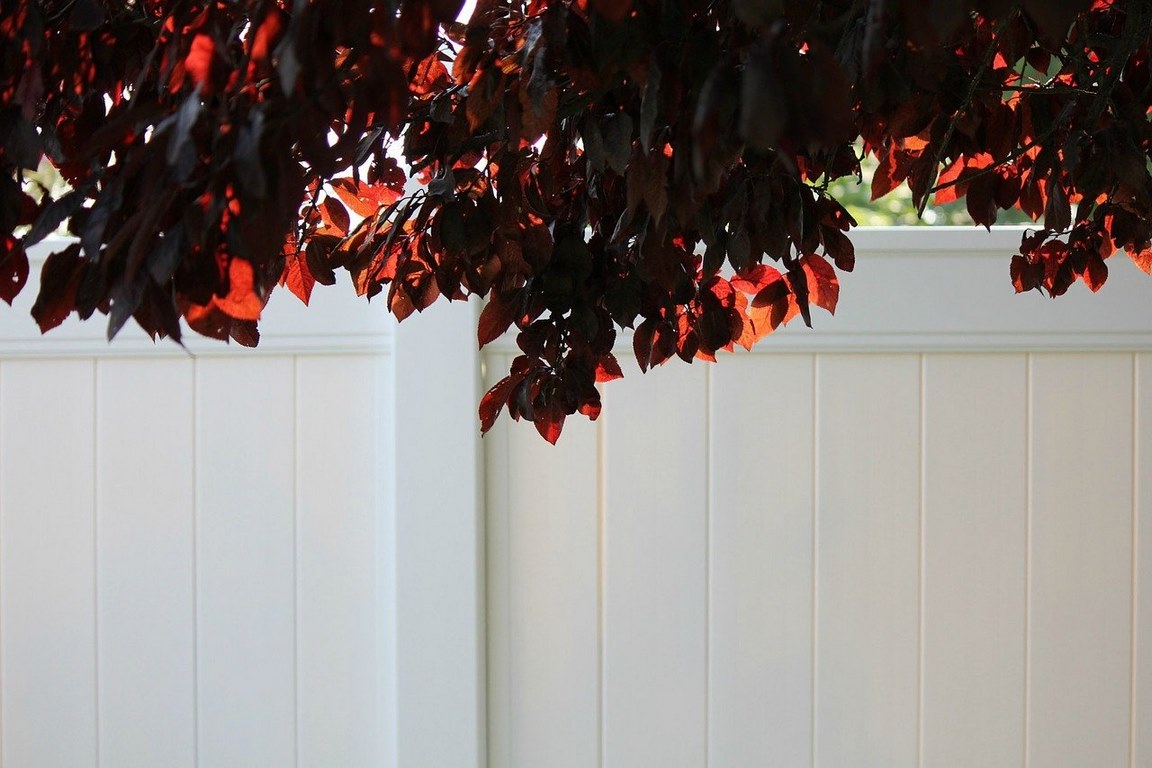 Before making any final decisions, read on to find out how to go about buying and building a vinyl fence.
What to Look for in a Vinyl Fence
Just about everyone has seen yellow, cracked, or damaged vinyl fencing at some point.
Many homeowners assume that it's just normal for the material to behave this way, when in reality, yellowing, cracking, and brittleness are usually the result of poor material choices.
Not all vinyl is created equal, so make sure the fence posts and panels are made from high-quality materials. Here are a few things to look for when buying a vinyl fence:
Virgin instead of recycled vinyl
UV inhibitors to prevent yellowing from sun damage
Stabilizers to stop the vinyl from sagging or melting
Professional-grade vinyl ingredients
High-quality vinyl fences also feature interior reinforcement, often in the form of aluminum or galvanized steel-reinforced pickets and bottom rails.
The walls should be sufficiently thick to accommodate the steel reinforcements, and the fence should feature high-quality hardware and rails that are routed in place instead of glued or screwed.
---
Read Also:
---
Design Considerations
Vinyl fencing comes in many shapes, sizes, and colors. The choice is ultimately up to the homeowner, but it's always wise to consider intended use before deciding on a fence design.
For privacy and security fences, tongue-and-groove or solid panels make the most sense. If the primary goal is to improve curb appeal, a short, traditional white picket fence with ornate post caps may be a better fit.
How to Build a Vinyl Fence
Building a fence is more challenging than the uninitiated may think. It's best to leave the work to the professionals, in which case all homeowners have to do is choose a contractor like timberridgefencecompany.com, request an estimate, sign the contract, take out a permit, and let the pros take care of the rest.
When the contractors arrive, they will follow some variations of these steps:
Marking the future fence line
Digging post holes
Assembling panels
Installing panels and hardware
Installing gates
Putting up end caps
Clean-up
When the contractors are finished with their work, which usually takes between one and three days to complete, homeowners will have a beautiful new vinyl fence waiting for them when they return.
Take care of the vinyl fence by rinsing it down periodically with a garden hose and treating stains using a mild detergent, and it should continue to look its best for years to come.
Is Vinyl the Best Fencing Material?
There's no one fencing material that will be best for every situation. Homeowners who choose high-quality vinyl fencing will be able to take advantage of a number of benefits, though.
Vinyl fences are strong, durable, versatile, and surprisingly affordable. Plus, they require very little maintenance compared to most types of fencing.
The Best Way to Install a Vinyl Fence: Call a Professional
Not sure exactly what type of fence will best suit the property? Call to speak with a fencing expert who can help future customers choose between the different materials and styles available and request an estimate for the job.
That's all it takes to get started down the path to improved curb appeal, privacy, and peace of mind.