Brick walls can add a timeless charm to any home or building, but over time, they can become weathered and lose their beauty.
If you're looking for a way to rejuvenate your brick wall and bring back its original charm, then you've come to the right place! In this article, we will discuss the different ways to rejuvenate a brick wall, including cleaning, painting, and repointing.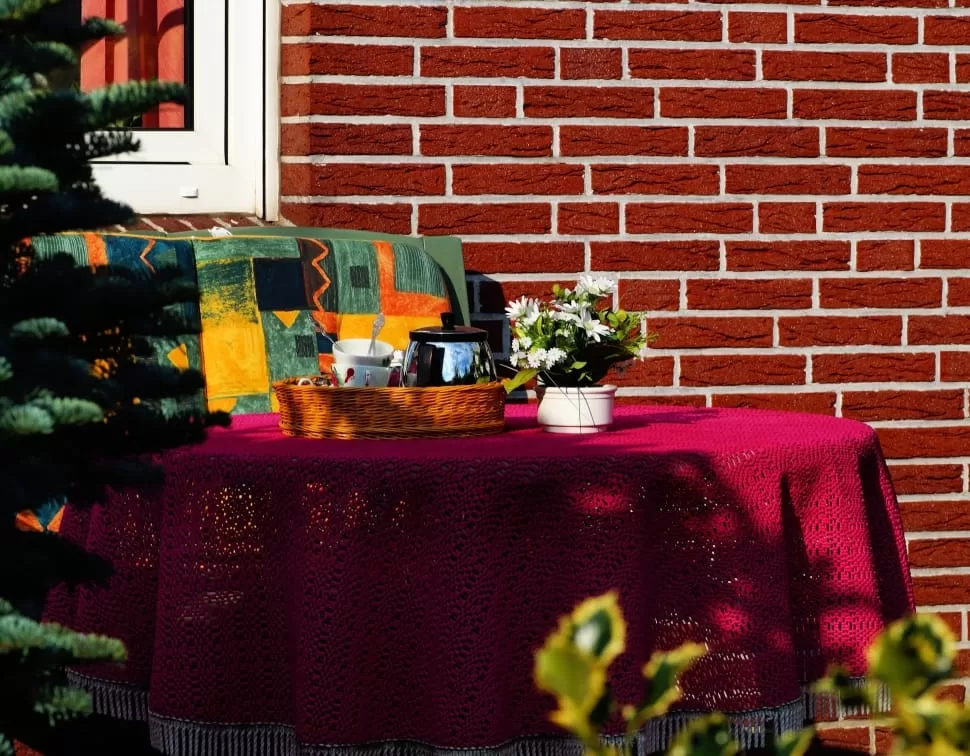 Inspect and Clean the Brick Wall
Before you start any rejuvenation process, it's essential to inspect and clean the brick wall thoroughly. Check for any cracks or damage that may require brick repointing. Cracks in the wall allow water to seep in, leading to more extensive damage. If you find any cracks, take the necessary steps to repair them.
Next, clean the wall with a power washer to remove any dirt, grime, or moss that may have accumulated over time. You can also use a wire brush and soap to scrub the bricks gently. This process not only cleans the wall but also prepares it for the next step.
Apply Brick Sealer
Brick walls need to be sealed to protect them from the elements. Sealing the wall prevents water from seeping into the bricks, which can cause cracking and damage over time. A brick sealer also helps to repel dirt and debris, keeping the wall looking cleaner for longer.
Apply the sealer evenly to the wall using a roller or sprayer. Be sure to follow the manufacturer's instructions carefully. Allow the sealer to dry completely before proceeding to the next step.
---
Read Also:
---
Brick Repointing
Brick repointing is a process in which damaged mortar joints in a brick wall are removed and replaced with new mortar. First, the old mortar is carefully chiseled out, leaving a clean groove in the joint, and any loose debris is removed.
The new mortar is then applied to the cleaned-out groove, making sure that it fills the joint completely and bonds with the bricks on either side.
This essential process helps to repair any damage to the brick wall and prevents further damage from occurring. Water can seep into cracks and damaged mortar joints, causing the bricks to deteriorate over time. Brick repointing ensures that the wall remains visually appealing and also helps to prevent moisture damage, which can lead to mold and mildew growth.
Paint the Brick Wall
Painting your brick wall is an excellent way to rejuvenate it and give it a fresh new look. There are many different colors and styles of paint available, so be sure to choose one that complements your home's exterior.
Before painting the wall, make sure it's dry and free of any dirt or debris. Apply a primer coat first, and then apply the paint in thin layers. Allow each layer to dry before applying the next. This process ensures that the paint adheres correctly and gives you a smooth, even finish.
Install Wall Caps
Wall caps are a great way to protect your brick wall and give it a finished look. They sit on top of the wall and prevent water from seeping into the bricks. Wall caps are available in many different materials, including concrete, natural stone, and clay.
Installing wall caps is a relatively simple process that can be done by a professional or a competent DIYer. The caps should be installed with mortar and sealed to prevent any water from seeping in.
Adding Plants and Decorative Elements
To further rejuvenate a brick wall, consider adding some plants and decorative elements. Adding a climbing vine or other types of plants can help soften the look of the wall and make it more inviting. You can also add decorative elements like sconces or other types of wall decor to give the wall a more personalized touch.
If you want to rejuvenate a brick wall, there are several steps you can take to achieve your desired results. Whether you choose to clean the wall, repair any damage, apply a fresh coat of paint, or add plants and decorative elements, your brick wall will look like new in no time.