In today's world, where urbanization and population growth are on the rise, space has become a precious commodity.
As such, many people find themselves living in smaller living quarters than they would prefer.
However, just because you live in a small space doesn't mean you have to sacrifice style and functionality.
In fact, clever design solutions can help maximize your available square footage while still providing all the amenities of a larger home or apartment.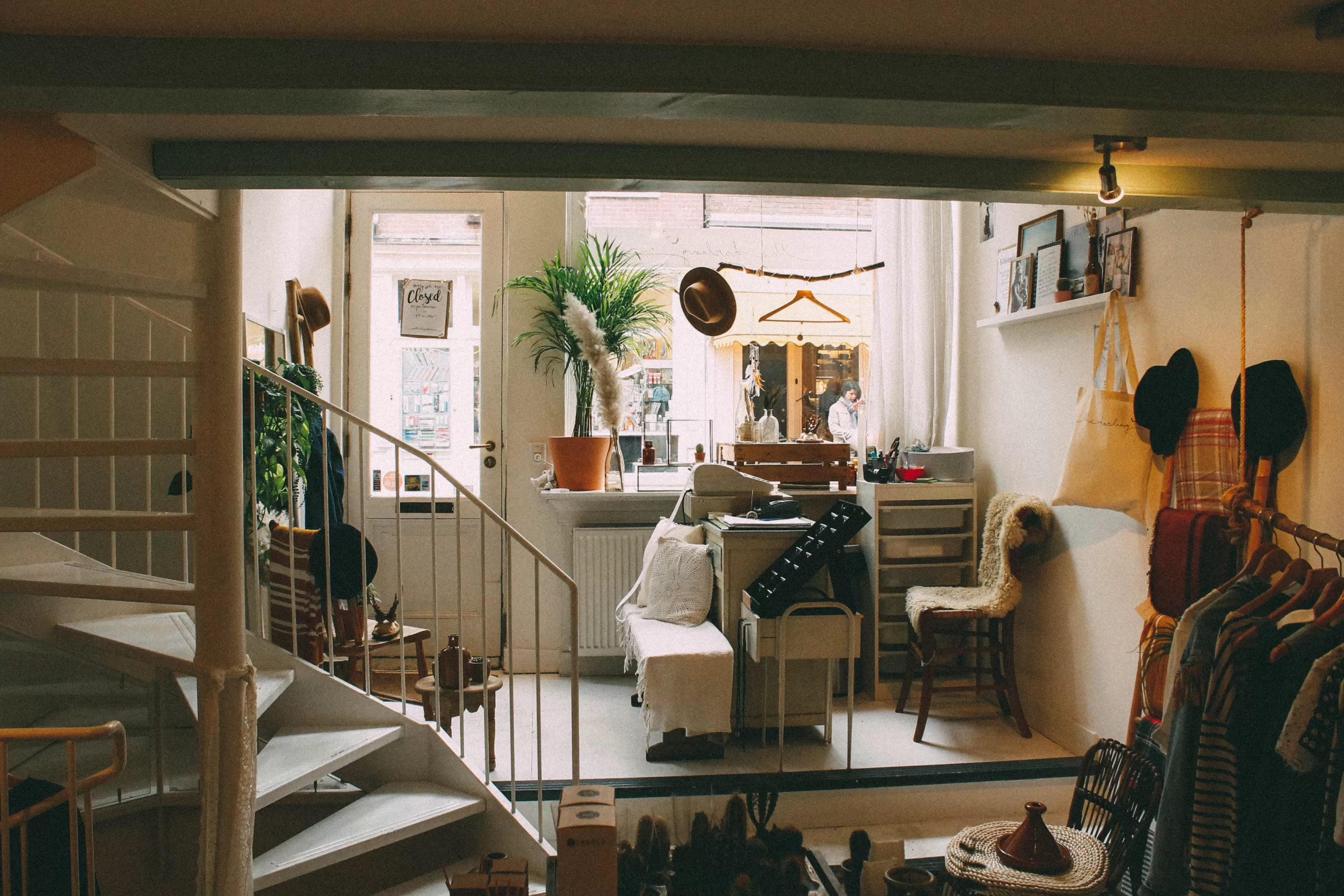 This article will explore some of the most innovative design ideas for home remodelling or small spaces that can help transform your cramped living quarters into attractive, comfortable, and functional living space.
Small spaces are a challenge
Small spaces are a challenge when it comes to designing and decorating them.
It requires creativity, careful planning, and strategic thinking to make the most of every inch available.
One of the biggest challenges is finding ways to optimize storage without compromising on style or functionality.
This means utilizing vertical space and choosing multifunctional furniture pieces that serve more than one purpose.
Another challenge with small spaces is creating a sense of flow and openness.
This can be achieved through clever use of color, lighting, and mirrors to create an illusion of space.
Using light colors like white or beige can make a room appear larger while strategically placed mirrors can reflect natural light and visually expand the room.
Multi-functional furniture:
Multi-functional furniture has become a popular design solution for small spaces, providing homeowners with the opportunity to maximize their living areas.
---
Read Also :
---
These pieces of furniture serve more than one purpose and can be transformed into different configurations depending on the needs of the homeowner.
For instance, a sofa bed can be used as a comfortable seating area during the day and then transformed into a comfortable bed at night.
Another example of multi-functional furniture is storage ottomans.
These items are perfect for homes where storage space is limited because they provide additional storage space while serving as an extra seat or footrest.
Similarly, wall-mounted desks are great options for those who work from home but do not have enough space to accommodate traditional desks.
Vertical storage solutions:
Vertical storage solutions are a popular choice for small spaces, as they help maximize the available space and keep clutter at bay.
These types of storage solutions allow you to store your items vertically, taking advantage of every inch of space from floor to ceiling.
Some common examples of vertical storage solutions include shelves, hanging organizers, wall-mounted cabinets, and floating shelves.
One benefit of vertical storage solutions is that they can help create the illusion of more space in a small room.
By keeping things off the ground and up on walls or shelves, you can free up valuable floor space for other activities or furniture.
Another advantage is that it makes it easier to find what you need quickly since everything has its designated place.
Shelves, wall-mounted organizers, hanging plants
Shelves, wall-mounted organizers, and hanging plants are all great design solutions for small spaces.
Shelves can be used to create storage space where there was none before.
Wall-mounted organizers can be used to store smaller items that might otherwise get lost in a larger space.
Hanging plants can add a touch of greenery and life to an otherwise sterile space.
One innovative use of shelves is as a room divider.
By installing shelves that go from floor to ceiling, you can divide up a larger living space into smaller areas without sacrificing natural light or the sense of openness that comes with an open floor plan.
Hanging plants are another great design solution for small spaces because they take up no floor space at all. They can be hung from ceilings or walls, adding visual interest and texture while also purifying the air.
A residential designer Colorado must have a keen understanding of the region's diverse culture, architecture, and climate.
From mountain cabins to urban lofts, these professionals work closely with clients to design homes that are functional, comfortable, and visually appealing.
Whether you're looking for a rustic retreat or a modern oasis, a skilled residential designer can help you bring your vision to life while ensuring that it meets local building codes and regulations.
In addition, they bring life into any room- whether it's an office or living area- by creating a calming atmosphere that promotes relaxation and productivity alike.
Mirrors, natural light, light paint colors
Mirrors are an essential element to consider when designing small spaces.
They reflect natural light, creating the illusion of a larger and brighter room.
Mirrors can be placed strategically in a room to create depth and amplify the sense of space.
One creative option is utilizing mirrored furniture that blends with the wall, making it appear as though there is no barrier.
Natural light is another critical element to consider in small spaces.
Natural light creates an open and airy feel, making rooms feel more spacious.
It's essential to optimize any available natural light sources by avoiding bulky curtains or window treatments that block out sunlight.
Instead, opt for sheer or translucent materials that allow sunlight to filter through.
Conclusion:
In conclusion, small spaces can be challenging to design and decorate.
However, by adopting innovative design solutions like multifunctional furniture pieces, clever storage options, and the use of natural light and mirrors, you can make the most out of your limited space.
With creativity and resourcefulness, even the smallest of homes can become comfortable and functional living spaces.
So whether you're living in a studio apartment or a tiny house, don't let the lack of square footage limit your design aspirations.
Take inspiration from these innovative design ideas to create a cozy home that suits your style and needs.