As 2021 begins, people are looking to kick start their new year's resolutions.
The most popular goal that millions of people try around the world each year is to get in shape and to exercise more.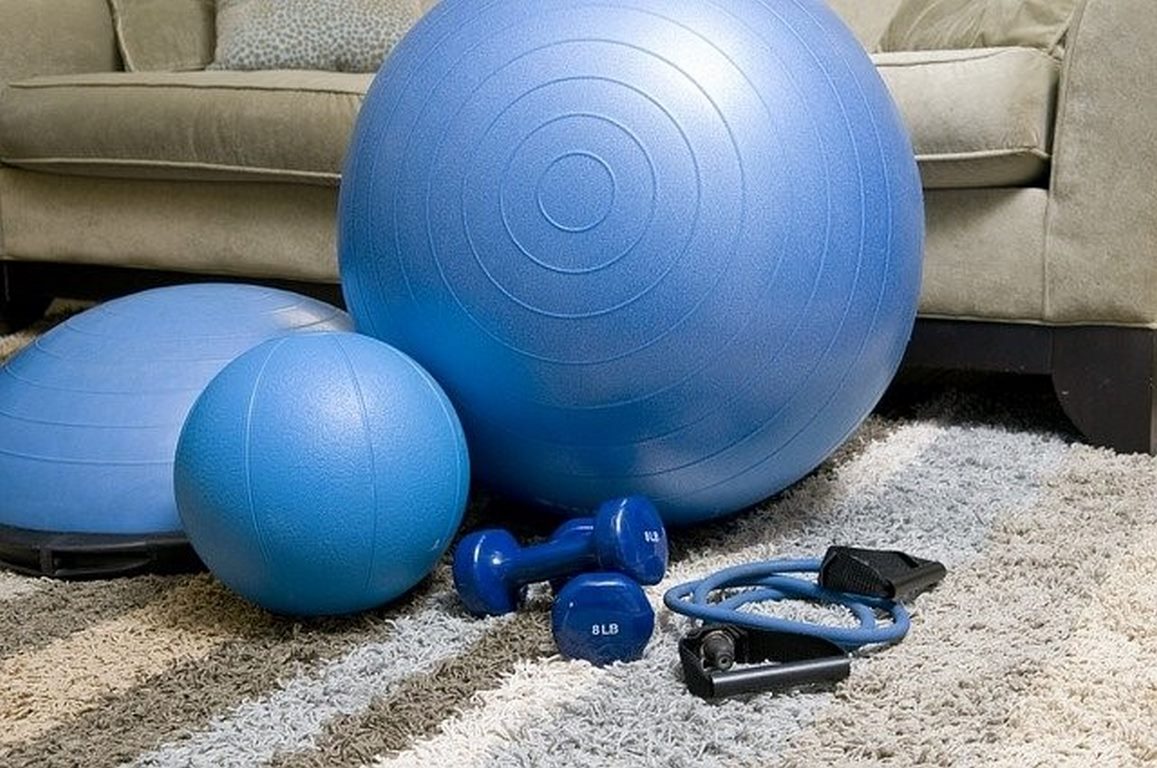 Unfortunately for many, the goal falls flat after the first few weeks because people don't take the necessary steps to achieve it.
One of the best ways to ensure that you stick to your goal is to build a gym in your own home.
This way, you can eliminate all of the travel time to the gym and you will also have the ability to work out whenever you want to.
Don't let a small space restrict you either, as there is plenty that you can do. Here are some simple ways that you can build a home gym inside a small space.
A Functional Trainer Machine
When it comes to working out in a compact space, what you should be prioritizing is equipment that will allow you to work out as many muscles as possible while taking up as little space as possible.
If you aren't planning on lifting heavy, you can get away with dumbbells, however, if you really want to lift and see results in muscle growth, you will have to look at something to suit your needs.
A functional trainer machine is a great way to accomplish that. The experts at https://strengthwarehouseusa.com recommend these machines as they are fairly small for the number of exercises that you can do.
You will need to dedicate some space for this machine, but it can allow you to get arm workouts, chest workouts, and leg workouts all in one.
The machines also come with a lot of weight on them, meaning you will be able to engage in intense powerlifting workouts.
If you want to build the best possible small gym, you should definitely look into getting yourself a functional trainer machine to help you complete all your workouts.
If you don't plan on lifting too heavy, you can instead opt for dumbbell sets.
When should you consider this over the functional trainer? If you don't plan on purchasing too many of them, they are a great alternative.
They are quite small and easy to store. If you do plan on lifting a variety of different weights, however, dumbbell sets might not be for you.
They can quickly take up a lot of space and the price quickly adds up the more sets that you buy.
Regardless of that fact, the main positive that dumbbells offer you is versatility.
Just like the functional trainer machine, you are able to do countless amounts of exercises targeting different muscle groups.
If you want the freedom to do whatever you want without spending too much money, getting yourself a set or two of dumbbells is a great way to achieve your goals.
Treadmill, Bike, or Elliptical
No home gym is complete without some sort of cardio machine. The three major ones to look at and consider would be a treadmill, stationary bike, or an elliptical machine.
What you choose to get for yourself depends on which one that you enjoy the most. At the end of the day, all the machines are providing cardio so make sure you are getting a machine that you enjoy.
These machines can easily go into a corner of your gym as well, making them incredibly easy to use in a small room.
For an added luxury, consider putting a television in front of it to keep you occupied as you workout. Any good home gym needs a machine where you can get some cardio.
Pull-up Bar
If you want a great body exercise that tests your strength and is easy to set up, consider getting yourself a pull-up bar.
These bars can attach to the doorway into your gym, allowing you to easily do pull-ups right there. They are fairly inexpensive as well and will save you a ton of space.
Just ensure that the pull-up bar meets your weight limits and that it can fit on your door and you are good to go.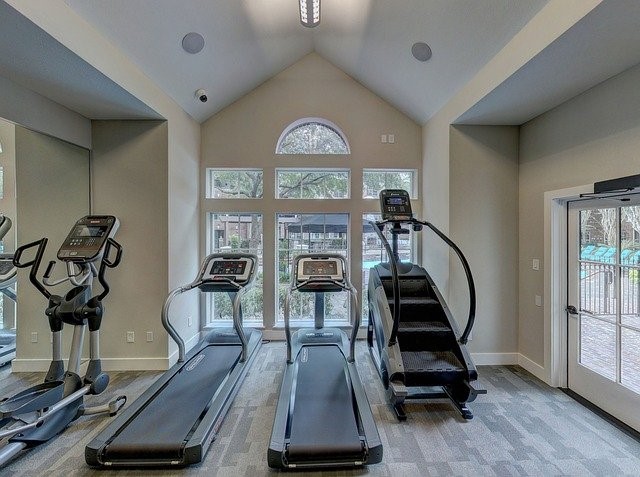 Workout Videos
Sometimes you don't want to sit there and work out all by yourself. Maybe you want to follow a routine or a video.
Getting yourself a few workout tapes is a great way to change things up every now and then and give yourself the motivation to keep going.
Find one of your favorite personal trainers and fire up one of their videos and get working.
The great thing about home workout videos is that they require little to no equipment, meaning you won't have to be purchasing too much to achieve your goals.
---
Read Also:
---
A Yoga Mat
When it comes time to get on the floor and do sit-ups, pushups, or any other type of ground exercise, it can be extremely uncomfortable if you are doing so without a mat.
Not only that but doing sit-ups on a hardwood floor can result in tailbone bruising. If you really want to save a few dollars you can use a towel, however, it is highly recommended that you purchase yourself some sort of yoga mat
. This will allow you to designate a space for floor exercises and allow you to work without hurting yourself.
Resistance Bands
Finally, resistance bands are a great tool for getting a good workout in if you aren't looking to have weights in your gym.
Just like weights, these bands can exercise a variety of different areas and strengthen your body.
Resistance bands are also much easier to store than any other piece of equipment and will take up little to no room in your home gym.
It never hurts to have a few resistance bands available in your gym.
All of these are great ways to build yourself a home gym if you are tight on space. While all of them might not fit in the room at the same time, you can go about picking what you think is most important for the room.
Don't forget to look at the atmosphere of the room itself, as you want to create an environment that you will keep coming back to. How do you plan on creating your own home gym?