Your home can serve different purposes besides being your default living space.
It can be your office, recording studio, or where you start building that multi-million-dollar business. A home can be anything you want it to be. And this is not only for those who live in large houses.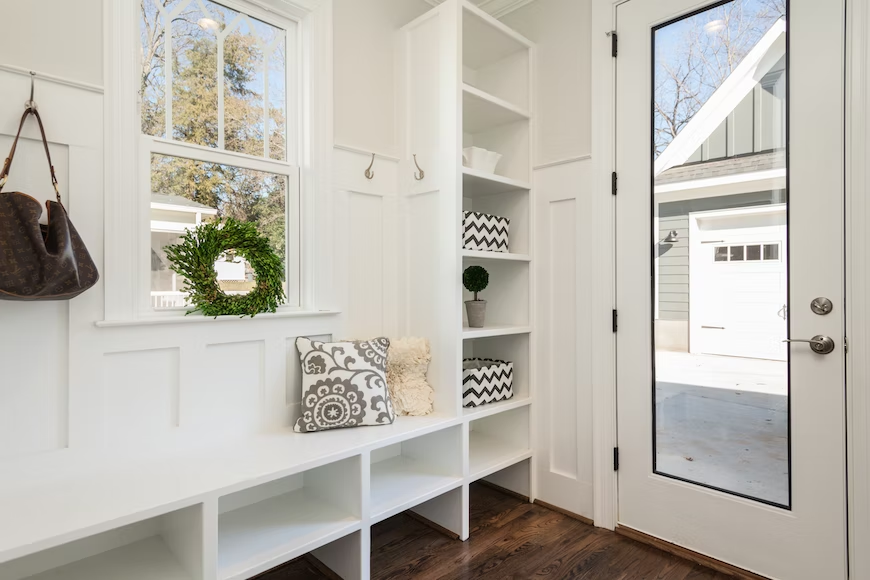 Living in a small apartment shouldn't stop you from having a functional space that meets your numerous needs. If you bring your creativity into play, you can transform your home into a multipurpose space.
Multipurpose spaces are a major future housing and living trend. In the following, we will explore their advantages and what you can do to get the most out of your home.
Benefits of Living In A Multipurpose Space
Economical With Space
Many houses built these days have less living space. While this might look challenging for some homeowners, it is not for those with a multifunctional home. By being creative with the available space in your apartment, you make room for different living space needs.
For those with children, a multipurpose home makes it possible to explore your children's hobbies. Whether learning to play an instrument or practicing arts and crafts, you can incorporate all the activities into one room. You don't have to move to a bigger apartment for your children to explore their potential.
---
Read Also:
---
Work from Home
Remote work is the new normal in the global job market. More and more people are ditching onsite jobs to work from home. Entrepreneurs and self-employed professionals are not left out. However, as great as working from home sounds, it can be challenging if you reside in a small apartment.
With insufficient living space, most people in these shoes are often forced to work on their couch or bed. And that is not good for productivity.
A multipurpose apartment is a lifesaver for many remote workers. By redesigning the living space, you can create an office where you can work efficiently and still have enough room to do other things.
Save Money
Living in a big apartment or house comes at a price not everyone can afford. Even if you can afford one, wouldn't you prefer to save money from housing to sort out other pressing needs? A multipurpose home helps you achieve this.
Creating multipurpose rooms in an apartment enables you to maximize the available space. So you don't have to lease or purchase a new home.
Also, you can use multi-functional furniture instead of purchasing large and expensive furniture. That way, you spend less and enjoy more utility simultaneously.
Enhances Productivity
Multipurpose living spaces don't just create more space in the apartment; they also help the room look more organized, decluttered, and clean. Clean homes influence productivity.
Therefore, if you live in a multipurpose home and work remotely, you will perform better than when your one-room apartment is cluttered. Multipurpose home designs help you to focus on tasks, whether for learning or work purposes.
DIY Ideas to Turn Your Home into A Multipurpose Space
Add A Wall-Mounted Folding Desk and Chair
You should get a wall-mounted table to set up a home office while still saving space. Installing a wall-mounted folding desk and chair will help you create a functional office that allows you to work from home.
Besides being ostentatious and convenient, the wall-mounted table performs different functions. Depending on the design, the table can have storage spaces and serve as the dining area. So, the desk is not just for work.
Unlike some other home furniture, wall-mounted tables are lightweight, making them easy to pull apart and reassemble. It means you can move or transport them without difficulty.  Wall-mounted desks often come with shelves, where you can keep your books, CDs, and vases to free up more space in the room.
The beauty of a wall-mounted table is that it can be installed in your bedroom or living room. That depends on where you want to set up the home office. If you are seeking a multipurpose but minimalistic room design, a wall-mounted table is your best bet.
Use Movable Furniture
Movable furniture helps your room achieve the multifunctionality that you desire. Using home furniture that you can easily fold when not in use to free up floor space creates more room in the apartment.
Also, some movable furniture performs dual functions. One minute, the furniture is your bed, and the next, it has become a wall.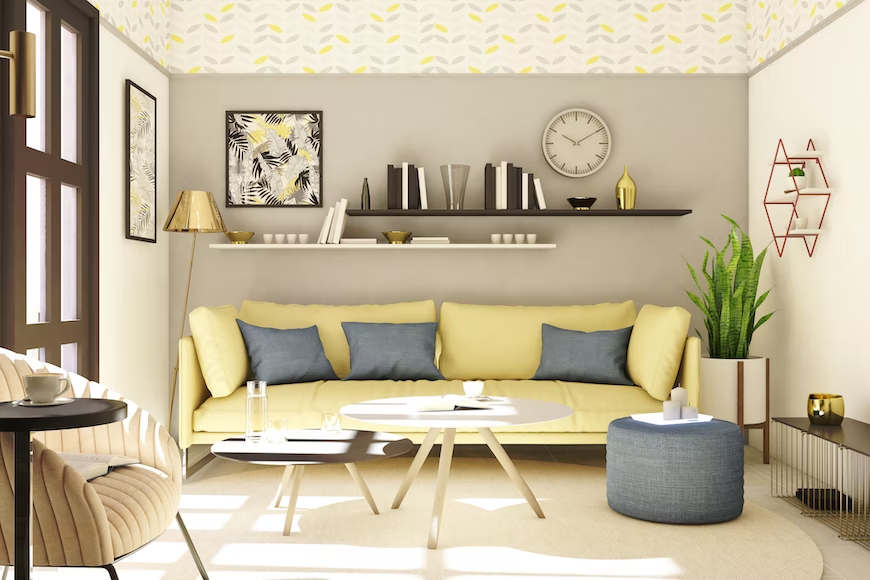 You can purchase different types of movable furniture to create a multipurpose living space. For instance, a fold-away desk that can be fixed to your wall will be a great addition to the home.
Or you could get wall beds that could transform your living room into a guest room. Some wall beds have table surfaces and storage spaces, offering more functionality.
Install Sliding Doors
Sliding doors are not only great for homes but also perfect for multipurpose living spaces. If you live in an apartment with limited space, sliding doors will help you maximize space.
Instead of reducing the usable space with a hinged door, install a sliding door. A sliding door will help transform the useless and cramped spot in your home into a functional space.
Sliding doors are effective for dividing the home into sections. With a sliding door, your home office is separated from the rest of the living room, helping you to focus on work. Since they are glass, closed sliding doors block the sound from other parts of the home.
Furthermore, apart from separating the house into distinct spaces, sliding doors make it possible to enjoy natural light. So, one room does not miss out on the natural light reflected in the other.
Install Multipurpose Shelving
Just like the name implies, multipurpose shelves are used for different functions. However, they perform two main functions:
create enough storage space
keep the home decluttered and organized
Using multipurpose vertical wall shelves lets you keep items out of sight and contained, keeping the floor space free. The shelves can function as a walk-in closet where you hang and categorize your clothing or a mini-library where your favorite books are stored.
The shelves can also fit into the stairs to the upper floor. Some homeowners fix the shelves into the bed or kitchen wall.
You can even add a few drawers for more secure and discreet storage. Just be sure to install them with the right drawer slides for better functionality.
Use A Murphy Bed
A Murphy bed is a bed that can be folded against the wall or inside a closet. This foldable bed is hinged at one end to store vertically in a cabinet or wall. Murphy beds are multifunctional furniture that can create a hidden guest room.
For instance, your home office can serve as an emergency guest room for visitors with the help of a Murphy bed since they are folded against the wall when not in use. They can also function as a closet where you keep your clothes.
For those living in a small apartment, a Murphy bed helps you create more space. It makes the living room or bedroom look bigger than it is. During the day, you can fold the bed to create more room in the apartment and bring it down for sleep at night.
Some Murphy beds contain built-in shelves where you can store items, while some can be converted into a sofa when folded against the wall.
Conclusion
Your apartment might be small, but that doesn't mean you should live in a disorganized and cluttered home. There are many other creative options besides the few listed above that you can bring in to upgrade your home into a multipurpose living space.