Having an outdoor space is like owning a little piece of heaven right in your home. It's where you can relax, have parties, or simply enjoy the morning tea.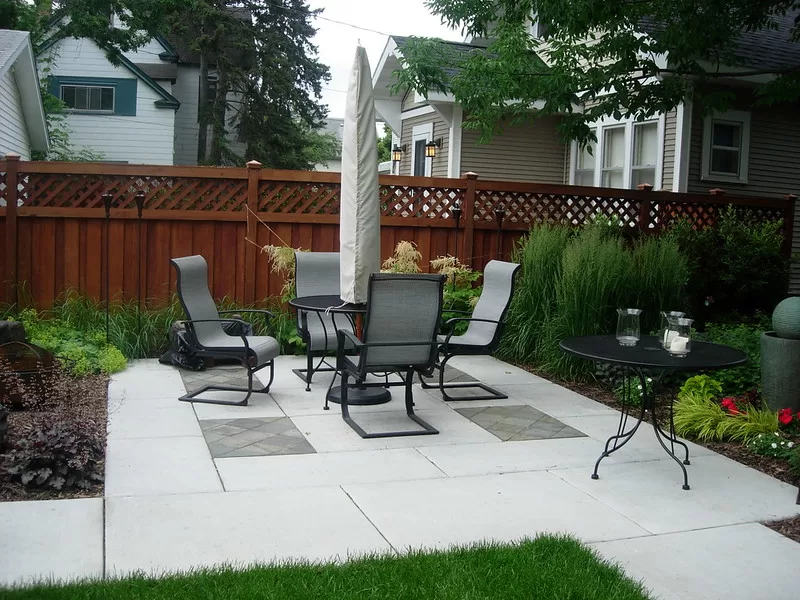 But sometimes, it can be tough to figure out how to make the most of this space. Whether you have a huge backyard or just a small balcony, you might find yourself scratching your head and wondering: How to fit everything in? Or Is it even possible to use every inch of your outdoor space?
Don't worry! It's totally possible, and in this guide, we'll share some easy and practical tips to help you get started. So, let's turn that outdoor space into your dream hangout spot!
Evaluate Your Space
Before you go out and start buying things for your outdoor space, it's really important to know what you're working with. So, take some time to look at your outdoor area closely. Is it long, square, or maybe a bit narrow? Measuring the size of the space can give you a clear idea of what will fit and what won't.
Next, maybe draw a simple map of the area on a piece of paper. This doesn't have to be a work of art—just a basic outline to help you picture where everything could go. Having this sketch will make it easier to plan, helping you use your space smartly.
Moreover, it will ensure you are not overstepping into your neighbor's space. This is especially crucial in places like Dallas, where property boundaries are taken very seriously. Evaluating your space will give you peace of mind that you are adhering to legal requirements and make installing any fences or other dividing structures easier.
---
Read Also:
---
Build a Deck
If you're looking to add something more special to your outdoor space, how about building a deck? It'll give you a clean, comfortable area to eat, relax, or entertain guests. In fact, in a place like Dallas, where the weather is often nice, a deck would be a great investment.
However, building a deck requires expertise to ensure it's safe, stable, and aesthetically pleasing. So, you should consider working with professional Dallas deck builders and using their expertise to build your dream deck.
Not to mention, professionals usually know all the local regulations and can handle any permits you might need, saving you time.
Note: Before you finalize any deck builder, make sure to learn about the different services they provide and read testimonials. It will ensure you are working with the best in-town professionals.
Create Zones
The next step is to think about outdoor "zones." Just like inside your house, different parts of the outdoors can be used for different things.
You might want a spot to eat, another area to relax, and maybe a corner for some plants or a garden. In short, dividing your space into zones helps make it more organized and easier to use.
For example, you could put a picnic table or some patio furniture in one corner to create a dining zone. Add some comfy chairs and a small table for drinks in another area, and voila, you have a chill-out zone.
This way, you're not just making the most of your space, but you're also making it a lot more enjoyable for your family, friends, and guests.
Choose Multi-Functional Furniture
Do you have limited outdoor space? If so, the furniture you pick can make a huge difference. The trick here is to go for pieces that can do more than one thing, i.e., Multi-functional furniture. It will help you get the most out of your area and can be a real lifesaver.
Just imagine a bench that has storage space underneath. It's not just a place to sit; you can also stash cushions, gardening tools, or kids' toys. Likewise, how about a table that can be folded and tucked away when you're not using it? This gives you more room when you need it, making your space feel bigger.
You can also consider stackable chairs that can be easily stored to free up space. What we are trying to emphasize is that by choosing furniture that serves multiple purposes, you can make your outdoor area both stylish and super practical. Plus, you'll save money as you don't need to get different furniture.
Wrapping It All Up
Turning your outdoor space into a dream spot isn't that hard; you just need to follow the tips given above and plan smartly. That's all! It will ensure you have a cozy and inviting outdoors where you'd definitely love spending time in. So roll up your sleeves and get started! Your dream outdoor space is waiting for you.