Painting or any Commercial Building Painting is a common practice in construction and maintenance, aimed at enhancing aesthetics and protecting surfaces from environmental factors.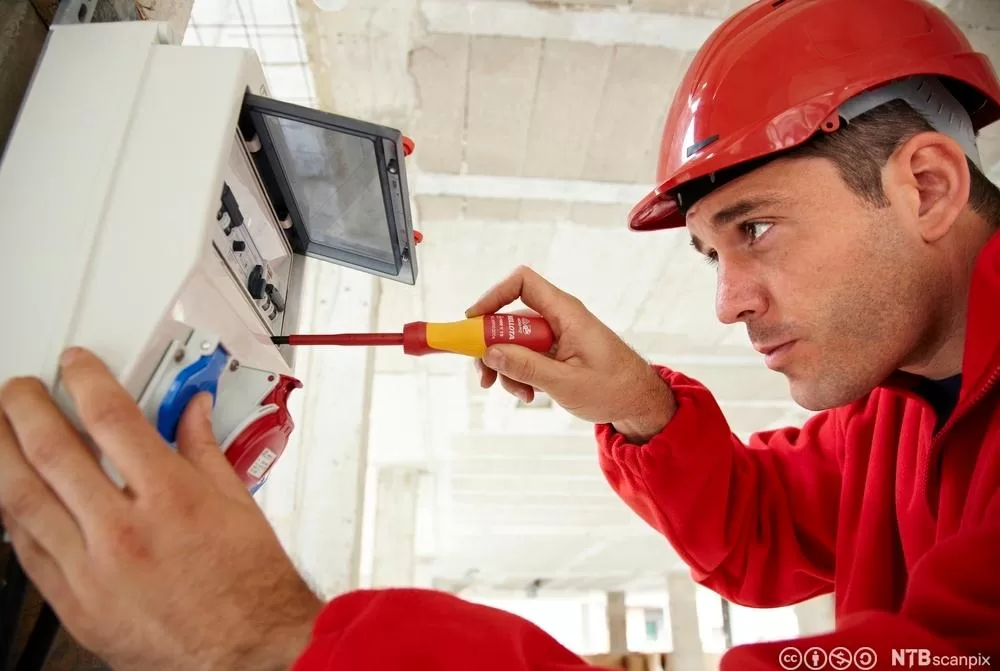 However, when it comes to electrical systems, the act of painting can inadvertently introduce risks and complications that need to be carefully managed. Electrical engineers play a critical role in ensuring that electrical systems remain safe and fully functional after painting.
The Importance of Inspecting Electrical Systems After Painting
Inspecting electrical systems post-painting is not a mere formality; it is a vital process for several compelling reasons:
Safety Concerns
Safety is the utmost concern when dealing with electrical systems. Painting activities can result in the accumulation of dust, debris, or paint residues on electrical components. These contaminants can pose significant safety hazards.
For instance, dust and debris can create fire risks, while paint overspray may insulate components, increasing the likelihood of electrical faults or short circuits. A thorough post-painting inspection helps to identify and mitigate these potential dangers.
---
Read Also:
---
Efficiency and Performance
Efficiency is another critical aspect of electrical systems that can be compromised during painting. Paint overspray or residue can accumulate on conductive surfaces, leading to a reduction in electrical conductivity and energy efficiency.
By inspecting the system after painting, engineers can detect and address these issues, ensuring that the electrical system operates at peak performance.
Compliance with Codes and Standards
Electrical systems must adhere to a set of safety and building codes and standards to ensure that they are both safe and legally compliant.
Post-painting inspections play a pivotal role in confirming that the electrical system remains in compliance with these regulations. Failure to meet these standards can result in legal liabilities, and insurance claims, or even endanger the lives of building occupants.
Steps Taken by Electrical Engineers for Post-Painting Inspection
To achieve the goals of safety, efficiency, and compliance, electrical engineers follow a meticulous series of steps during the post-painting inspection process:
1. Visual Inspection
Visual inspection serves as the initial step in the post-painting inspection process. Electrical engineers systematically inspect the entire electrical system, paying close attention to the following:
Visible Contaminants: Engineers look for signs of paint overspray, dust accumulation, or physical damage to components such as wires, outlets, switches, and conduits. Any visible contaminants are documented for further action.
Accessibility: Engineers ensure that all access points to electrical components, such as electrical outlets, junction boxes, and circuit breaker panels, remain clear and unobstructed. This is crucial to prevent issues like short circuits and to ensure proper maintenance access.
2. Testing and Measurements
Electrical engineers employ specialized equipment and instruments to conduct a battery of tests and measurements to assess the system's integrity and functionality. These tests include:
Voltage Testing: Engineers check voltage levels at various points within the electrical system to ensure that they fall within the acceptable range. Deviations from expected values can indicate underlying issues that need immediate attention.
Circuit Continuity Testing: Continuity tests are performed to verify that electrical circuits are complete and uninterrupted. Any breaks or open circuits are identified and addressed.
Insulation Resistance Testing: Engineers measure the insulation resistance of electrical components to identify potential insulation breakdowns. Low insulation resistance can be a sign of moisture ingress or other issues that may lead to electrical faults.
3. Thermal Imaging
Infrared thermography, or thermal imaging, is a powerful tool employed by electrical engineers during post-painting inspections. Thermal imaging cameras are used to identify temperature anomalies within the electrical system.
These anomalies, often represented as "hotspots," can indicate underlying problems such as loose connections, overloaded circuits, or faulty components. Addressing these issues proactively can prevent overheating, electrical fires, and system failures.
4. Cleaning and Maintenance
If visual inspection reveals the presence of paint overspray, dust, or other contaminants on electrical components, engineers take immediate action to rectify the situation:
Cleaning: Engineers use suitable cleaning methods, including the use of solvents, brushes, or compressed air, to remove contaminants from electrical components. This meticulous cleaning process ensures that components function as intended and minimizes the risk of electrical faults.
Component Inspection: After cleaning, electrical components are re-inspected to ensure that they are free from contaminants and damage. Any components that do not meet the required standards are either repaired or replaced.
5. Sealing and Enclosures
Proper sealing of electrical enclosures is essential to prevent the entry of dust, moisture, or other foreign substances that can compromise system safety and performance.
Electrical engineers evaluate the condition of seals and gaskets on junction boxes, panel boards, outlets, and other enclosures. If seals are damaged or missing, engineers replace them to maintain the integrity of the electrical system.
6. Documentation
Documentation is a critical aspect of the post-painting inspection process. Electrical engineers maintain detailed records of the entire inspection procedure. This documentation includes:
Before and After Photographs: Photographs of the electrical system before and after the inspection help in visualizing changes and documenting improvements or repairs.
Test Results: All test results, including voltage measurements, continuity tests, insulation resistance measurements, and thermal imaging findings, are recorded and analyzed.
Maintenance Actions: Any cleaning, repairs, or maintenance actions performed during the inspection are meticulously documented. This provides a clear record of the condition of the electrical system and the steps taken to rectify any issues.
7. Education and Client Communication
Beyond the technical aspects of the inspection, electrical engineers also take the initiative to educate clients or building owners on the importance of post-painting inspections and ongoing maintenance.
It is crucial for clients to understand that regular inspections can significantly extend the lifespan of electrical systems, reduce long-term costs, and enhance the overall safety and reliability of their electrical infrastructure.