Whether you live in a cozy studio apartment or a spacious house, making the most of your furniture is essential to optimize your space. With smart planning and creative solutions, you can ensure that your furniture fits and enhances your living environment.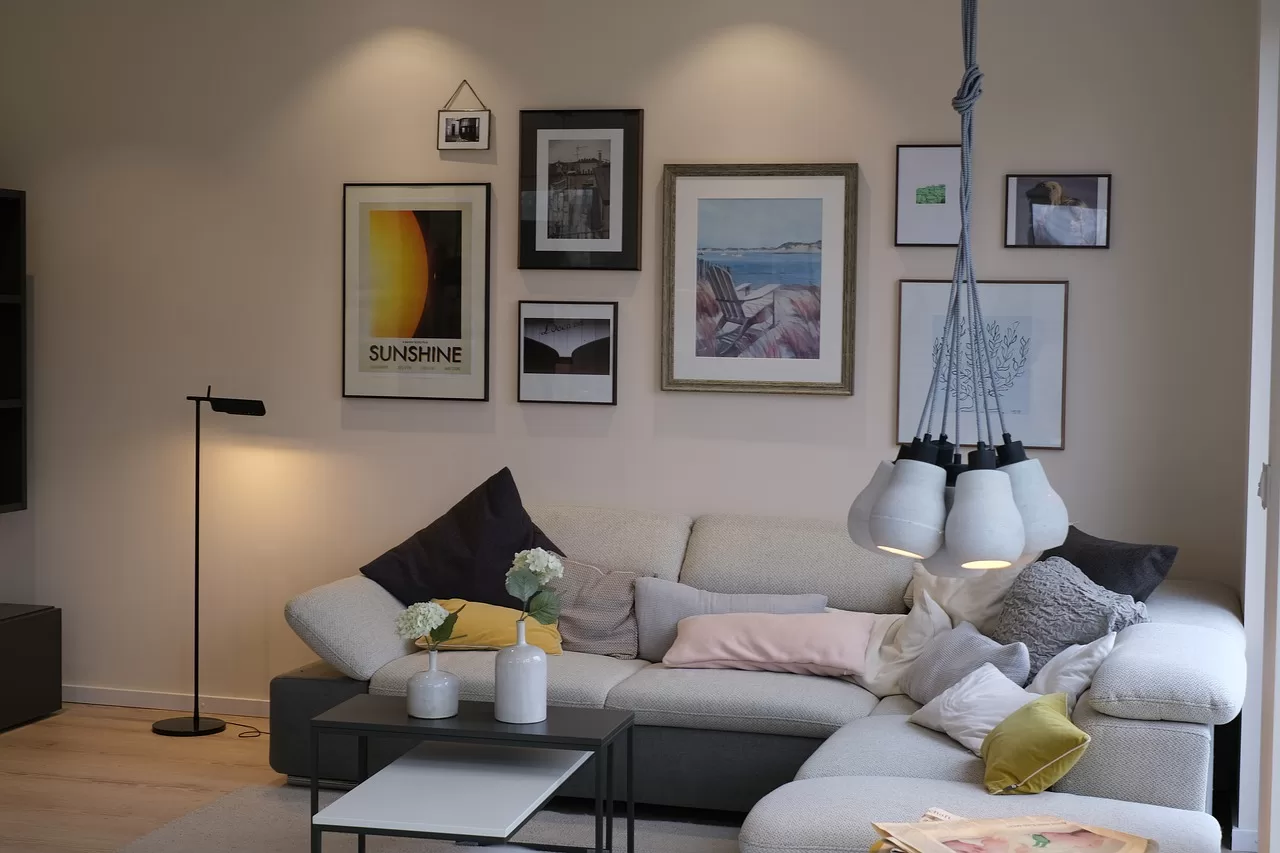 In this blog post, we will provide practical tips and ideas to make your furniture work for you, regardless of the size of your space. If you want inspiration and high-quality furniture options, click here https://www.luxhomedecor.com/collection/living-room-furniture.
Maximizing Your Furniture: Easy Tips for Any Space Size
We'll provide practical tips on making your furniture work for you, no matter the size of your space.
Measure and Plan
Take accurate measurements of your area before you begin shopping for furnishings. Consider the room's dimensions, doorways, and any furniture arrangement barriers. It will keep you from buying items that are either too big or need to fit properly. Make a floor plan to envision the arrangement and ensure effective space utilization.
---
Read Also:
---
Multifunctional Furniture
Invest in multifunctional furniture that serves multiple functions. A couch bed, for example, can serve as a guest bed, a coffee table with storage compartments that can house books and magazines, and an ottoman with a removable top can serve as both a seat and a storage container. These multifunctional items improve functionality while reducing clutter.
Utilize Vertical Space
 Make the most of vertical space in confined areas. Consider tall bookshelves or wall-mounted shelves for vertical storage, which frees up floor space. Wall-mounted desks or folding tables are excellent choices for work areas since they can be stowed away when unused. Use hooks or hanging organizers to keep stuff off the floor and maximize wall space.
Modular and Customized Furniture
You may customize and adapt modular furniture to your specific needs. Look for reconfigured or expandable modular sofas, shelving pieces, or storage systems. Because of this adaptability, your furniture can adjust to changes in your living environment over time.
Light and Transparent Furniture
Choose furniture with a light and airy design to create the illusion of space. Choose pieces composed of materials like glass, Lucite, or light-colored wood. Transparent or open-backed furniture, such as acrylic chairs or glass coffee tables, can provide the illusion of additional space since it does not visually obstruct the room's flow.
Use Hidden Storage
Use hidden storage options to keep your space orderly and clutter-free. Look for built-in drawers in beds, ottomans with hidden compartments, and TV stands with shelves and cupboards. These concealed storage choices enable you to keep objects out of sight while making the most available space.
Consider Scale and Proportion
When choosing furniture, keep scale and proportion in mind. Choose pieces that are the right size for your room. Oversized furniture can look out of place in a small room, while smaller furniture can look out of place in a bigger space. Aim for a balanced and pleasant layout that complements your room's size.
Maintain Visual Connectivity
Maintain visual cohesiveness by selecting furniture with a similar style, color palette, or design theme. It will bring your room together and make it feel more structured and well-planned. Avoid overcrowding your space with opposing designs or colors, since this can make the room look messy and smaller.
Use Wall-Mounted Storage
When floor space is premium, look to the walls for additional storage. Install wall-mounted shelves, cabinets, or floating shelves to keep your possessions organized and off the floor. It saves space while also adding an aesthetic touch to your room. Use your wall-mounted storage options creatively, placing them in frequently unused spots, such as above desks or along corridor walls.
Choose Light-Colored Furniture
Light-colored furniture can visually extend a space. Furniture in neutral or light colors, such as
whites, pastels, or light grays, should be chosen. Light-colored furniture reflects more light, making the room appear larger and brighter. Furthermore, these hues produce an airy feeling and can merge effortlessly with various decor types, giving your home a coherent and expansive vibe. To shop for light color furniture, Click Here.
Foldable and Extendable Furniture
Foldable and extendable furniture items are great for saving space. Look for folding dining tables that can be expanded and stowed away when not in use. Consider foldable chairs or stools that may be stored conveniently when not in use. These adaptable components may be tucked aside to make more open space when needed.
Use Furniture with Legs
Furniture with visible legs gives the impression of openness and space. Slender-legged sofas, chairs, and tables create the illusion of additional floor space. It allows light to travel beneath the floor, making the area appear less packed. Furthermore, furniture with legs might appear lighter and less imposing, making it appropriate for smaller areas.
With these tips, you can transform your space into a comfortable and stylish haven that maximizes every square inch.
Making your furniture work for you, regardless of the size of your space, requires thoughtful planning and creative solutions. Finally, don't hesitate to experiment with different furniture arrangements to find the best layout for your needs.