A properly insulated home can vastly improve the levels of comfort and enjoyment you get out of your property. In this article, we look at how bespoke windows help improve insulation and why they're a great choice for all homeowners.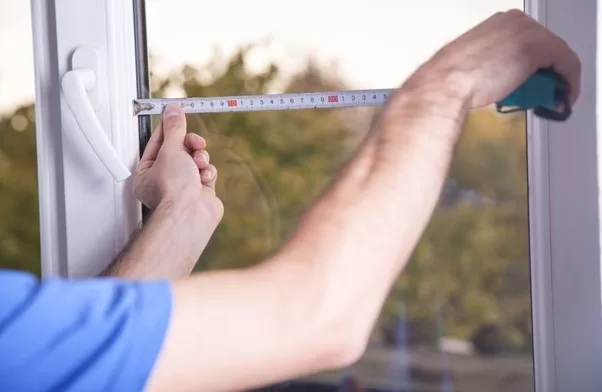 Why Home Insulation Matters
Home is synonymous with enjoyment and well-being, especially when you make improvements that raise your property's comfort standards.
Thermal and acoustic insulation is one of the most important elements of home comfort. When doors, floors, ceilings, and windows are built up to modern insulation standards, you enjoy a restful home environment without temperature fluctuations, all year round.
Of course, insulating your entire home is a costly and time-consuming project. If you're looking to upgrade your property's insulation levels with minimal disruption to your everyday routine, installing custom German windows can be an excellent choice.
Benefits of Bespoke Windows
Lower Energy Bills
Poor thermal performance in old windows can account for up to 30% of your energy bills. Windows are constantly exposed to the elements, and over time, they begin to deteriorate and become leaky.
On the other hand, bespoke windows fit perfectly without leaving any gaps. The result? Heating and cooling appliances will run less often, reducing your energy bills.
No-Fuss Installation
Standard-sized windows may seem the right option if you're budget conscious, but the installation process can be complicated and frustrating.
You may think that a few millimeters here and there don't make a difference, but if the windows don't match the frame, you'll have to do extra work during installation and even then, a good fit isn't guaranteed.
Custom windows are built to fit the existing frame, greatly simplifying installation and ensuring there are no gaps where cold or hot air can leak into the house.
Match your Home Design
Bespoke windows come in a variety of colors, materials, and finishes. This allows you to choose a window that matches your property's architectural style and interior design.
For example, bespoke wood windows with the sound and thermal insulation properties would suit homes in rural areas, adding comfort and coziness.
If your home décor is contemporary, you have multiple choices, including aluminum, vinyl, or all-clad uPVC custom windows, which add a sleek and modern touch to any property.
---
Read Also:
---
How to Choose The Right Bespoke Windows
Now that you're familiar with the main benefits of bespoke windows, you may be curious about the options available. Here are a few pointers that will help you choose a good-quality solution that you'll be happy with for years.
1. Ask About the Manufacturer
Some vendors may advertise bespoke windows, when in fact they're mass-produced or outsourced to factories with sub-standard procedures.
Always enquire about the manufacturer and the production process to establish their track record, experience, and approach to bespoke solutions.
2. Look for Windows With à Low U Value
Window glass is rated according to à U value scale. The lower the number, the more energy efficient the glass will be, therefore raising the insulating profile of the window. Generally speaking, U values between 0.20 and 1.30 offer excellent insulation.
3. Pay Attention to the Hardware
When it comes to windows, glass isn't the only element that provides insulation. Hardware like handles, hinges and locking mechanisms are more than just functional fittings; they add to the window's overall insulating properties. You want to ensure hardware and fittings offer a good seal and are resistant to rust and corrosion.
Conclusion
Bespoke windows offer superior energy efficiency, convenience, and aesthetic value. Choosing high-quality custom windows can add value to your property and improve its comfort levels, so you truly feel at home when at home.