Blinds are a great addition to any office, and in this article, we will hope to tell you why.
There are a massive variety of blinds and a huge number of options for you to choose from. When we think blinds, our minds tend to conjure up the image of the traditional Venetian blind.
There are, however, so many more types of blinds than those. From plantation shutters to roller blinds, Roman blinds to exterior blinds. Having curtains in an office is just not practical.
The benefits of blinds far outweigh that of curtains, too, so if you are thinking of investing in something for your office's windows – it's the blinds you're looking for.
We will, in this article, answer our titular question of why does your office need to have window blinds. So, without further ado, let's find out why that is, shall we?
An Option for Every Room
There are so many blinds available for any use or location. Whether it's for the office or for a residence, finding blinds that suit won't be that hard. By deciding to visit this site and read this article, you will now have a solution to your window problems.
The first reason why you need blinds in your windows is that there is an option for every window. One example of this is ceiling windows. In many offices, there is nothing covering them up, and on sunny days it can be boiling hot and the sunlight can distract your staff.
There are no ceiling curtains, but what there is, are ceiling blinds! Ceiling blinds are remote-controlled and can be a great solution to awkward ceiling lights.
There is literally an option for every room – however big your windows are, however small, however oddly shaped, there's a blind for you.
Affordability
Blinds can be very affordable. With curtains, you can expect to be set back at least a few hundred [or even a thousand] for a good pair, but with blinds, you can get a good pair of blinds for a very reasonable price.
For an office where you will likely have many windows, blinds are the best option. You can cover every window in your building for a reasonable price and will not have to worry about them breaking [for if they do, you can easily replace them, whereas, with curtains, it can be very costly].
Bespoke
Windows come in all shapes and sizes as we mentioned in our first point. Bespoke curtain services can cost many thousands of dollars; bespoke blinds, however, hundreds.
You can get blinds custom-made to fit any size of the window that you have in your office. Bespoke blinds are a great option, and one of the main reasons that you should consider installing blinds throughout your office.
Whether you want roller blinds, Roman blinds, or blackout blinds, you can have them all made bespoke.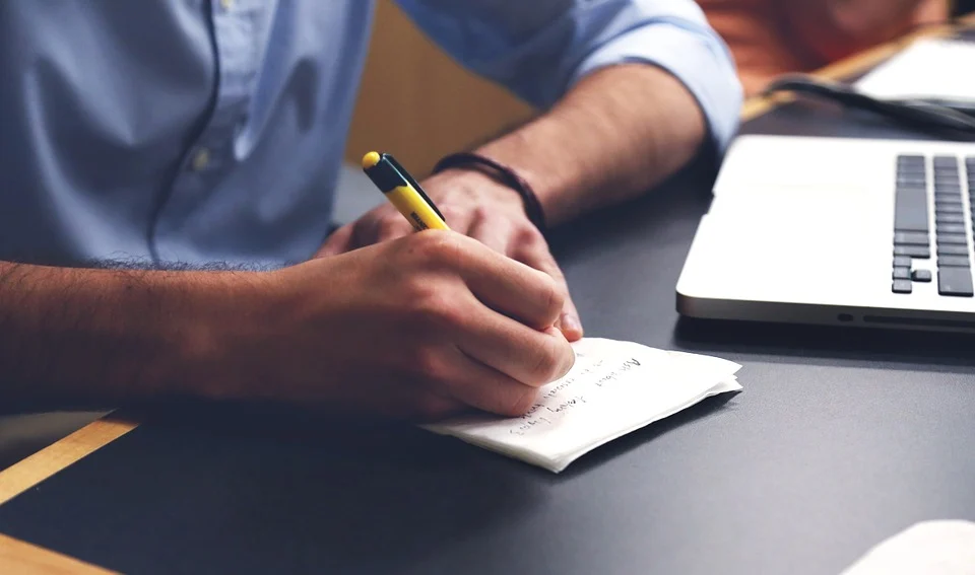 UV Rays
You can get blinds that are designed to prevent UV rays from getting into your office. UV rays can destroy your furniture. If you want to protect your staff and your furniture from these rays, then investing in blinds designed to keep them out is a great option.
It is important to mention, not all blinds do this, and the cheaper options will not be very likely to keep UV rays out. The more expensive options, however, will. Be sure to ask the retailer beforehand if this is an option you are looking for.
Privacy
Blinds offer privacy. If your staff is working and people are crossing in front of the window all day, there is a strong chance that they will become distracted.
Some pedestrians will even go out of their way to distract your staff, which can be very annoying for both them and you. To counter this and have more privacy, install blinds.
You can install blinds that still allow light in but that do not allow people to see into your office. Blinds are a great option for privacy, while not creating an oppressive environment where no daylight gets in.
Lighting Control
With blinds, you can control the light that comes into your office. If your staff is working in the middle of a hot summer, you will not want light and heat getting inside, so shut the blinds. But as the day cools, you can begin to allow in more light.
Equally, your staff will not want sunlight pouring into the room first thing in the morning, but later on in the afternoon they may keep them awake and motivate them. With blinds, you can have lighting control. With curtains, you cannot. You simply have darkness or you have light.
With the help of this page, you now know why you should install blinds in your office. Blinds are a great addition to any office, and in this article, we hope to have explained why that is.