In mosaic art, artists make different shapes and designs on the surface by setting small, colored glasses or stones into it.
This ancient art form is eventually gaining popularity in contemporary architectural designs in both residential as well as commercial projects. From walls and bar tops to bathroom and kitchen cabinets, its application is not limited to indoor settings just.
You can see its extensive use in gardens, pool area, and on the facades of the buildings as well. Since it can instantly impart a luxurious look to any surface and surroundings where used, people like to incorporate mosaic in architectures to elevate their beauty.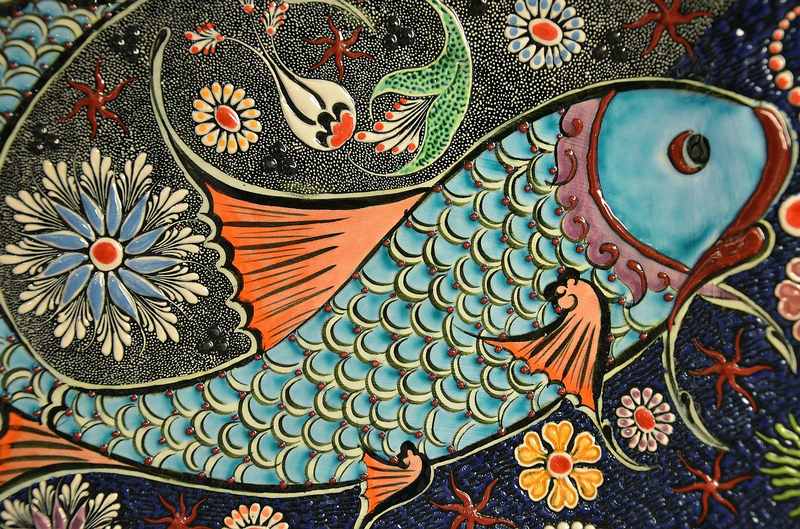 Types of Mosaic Art
When it comes to decorating a property, you cannot take a chance with designing and planning. It's necessary to have a basic understanding of the decorative art that is going to be used in your property.
So, here is a quick brief on all the styles of mosaic art that are available in the market today, and which you may want to use for particular renovation work.
---
Read Also:
---
Old-fashioned Mosaic Art
In the classical or old style, a combination of stones like marble or granite and Italian glasses are used to create attractive designs. It's an expensive and time-consuming task.
Hand-crafted Mosaic Art
Slightly less time-taking than the classic one, this art form needs glass tiles and ceramic to develop designs. With the help of tile nippers and glass cutters, artists cut tiles into thin pieces of different shapes and sizes. The designs can be intricate as well as colorful.
Pebble Mosaic Art
If you want to give your property a rustic appearance, then this style of mosaic makes an ideal choice. It can finish early compared to hand-cut as well as classical mosaic arts. For the best effect of this style, you need to have your selection of pebbles right.
In case you adopt the traditional method for completing this kind of design, then you may have to spend a lot of money on labor as this requires a great deal of time and effort.
Mosaic Ceramic Inserts
It works best if you don't want to modify the entire flooring or wall design of your residential or commercial building. Just use ceramic inserts instead to lend a unique texture and effect to the architectural patterns.
You can use these inserts to create letters or more detail-oriented shape. Another thing is, you can combine this art form with any other mosaic work to do something more unusual.
Computer-aided Mosaic Art
Nowadays, mosaics are created with the help of computer software. This style of work doesn't involve manual labor much. The machine does almost everything, decreasing consumption of time and money. In this type of work, the chances of errors are pretty low, and you can expect your design to be done in a matter of a few days.
If you are serious about incorporating mosaics in your project, then consider visiting Mosaicist.com once. They are professionals in this area and have already delivered a good number of projects.