This is the article for all lazy hoarders. Those who once moved into their perfect, spacious home, and started a never-ending journey of buying stuff.
Those who succumb to the temptation of discounts. Then, after a few good years, they live in a sea of unnecessary objects.
And they still may be buying the things they already have, but somehow "displaced" and impossible to find.
Are you one of them? Do you have in your home any object that doesn't work, but you failed to fix or remove from the house? How many objects that you haven't used for a year are in your bedroom? Do you have some decorations, carpets, lamps, boxes that you don't like anymore? If the answer is yes, see how decluttering can help you and how you can finally do it.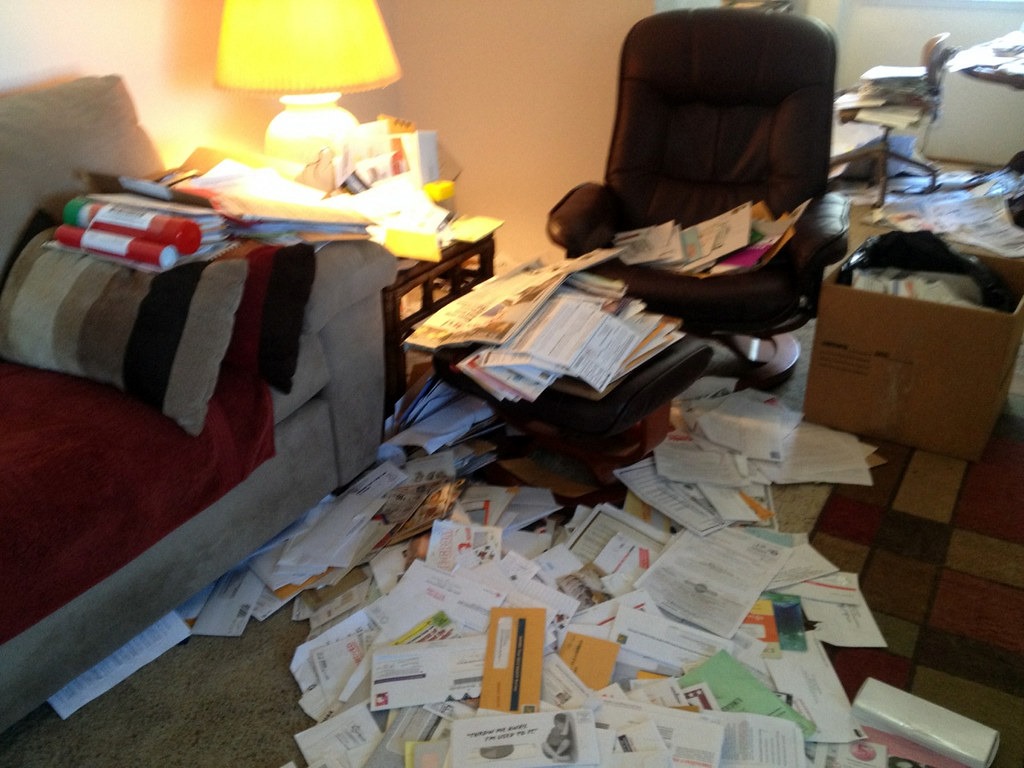 Why Should You Bother to Declutter Your House?
I assume that even with an excessive amount of stuff, your house is still functional. Why does it suddenly matter to clean it up? Is decluttering just the newest trend, and as all of them, will it pass? Perhaps, but it's worth giving a shot while it's around.
I tried on my own, and I discovered that it does improve the quality of my life. Freeing up space in my house was purely joyful.
Rooms feel more clean and organized, more bright, and designed to my taste. I am rarely frustrated by searching for items, and I don't buy multiples of the same products, just because I don't realize I already have them.
How to Start?
Select things that are not necessary. I recommend you choose at least 5 to start with. Then, create a second pile of objects that you haven't used for the last year.
Don't get rid of them just yet, put them aside for a month. If you don't need to use them even once, then why are you even keeping them?
Once you have your lists of items ready, it's time to start successfully removing them from your house. Item after item. Drawer after drawer. There are a few options.
---
Read Also:
---
Write an Email to Your Friends and Family
Is there a chance that someone would need something you want to get rid of? Contacting people you are close with is simpler than organizing a yard sale, which takes up the whole afternoon.
Take pictures, write a description, and you have a good chance that someone will come to pick your junk up.
If not, your second-best place to offer is the social media market or popular e-commerce websites like Craigslist; Thredup, or Poshmark.
Use the Services of Professionals
Some companies declutter your home from scratch, selecting the items to discard. I was thinking about a simpler option than this, if you have a bulky object, you need a special company to collect it, for example, scrap London.
They make sure that the object is recycled if possible or utilized if necessary. Probably, the thing won't end up in a landfill.
Upcycle Your Junk
It requires creativity and time, but it saves money and is good for the planet. You may consider reusing your stuff for a different purpose. Integrate it into something completely different.
Older generations were masters of it, the materials available were scarce, so they produced cleaning products from old clothes, swings from old tires, baskets from old books, etc. It's worth getting inspired by this.