Waste disposal is not to everybody's liking, and most people would prefer not to pay much attention to it if the situation permits.
However, in any residential or commercial setting, it is reasonable to generate scrap and trash which often grows so much that one cannot help but arrange for removing it to keep the place clean and enjoy living in clutter-free homes that appear more spacious and comfortable.
Instead of taking an ostrich-like approach when it comes to waste management it is easier and rewarding to face reality and manage waste, scrap, and trash with some thought that ensures a healthy living environment.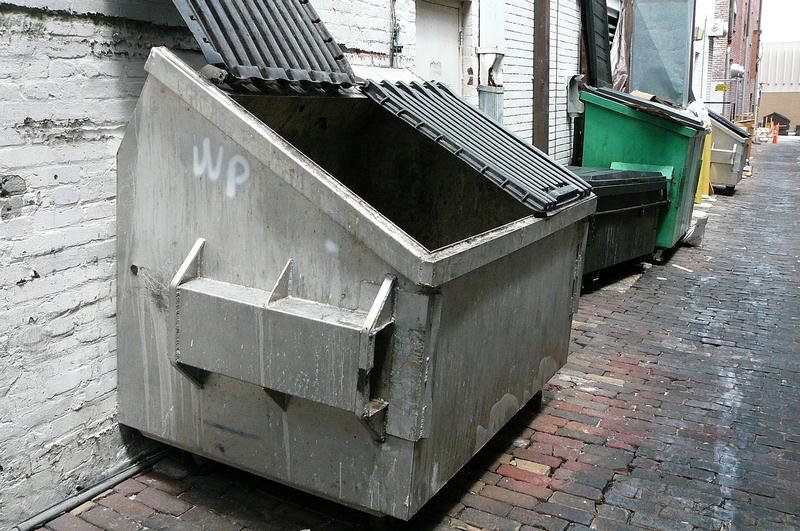 By taking a critical approach to waste management, you can save time and money and enjoy healthy living in a cleaner environment with the help of waste management solutions provided by Bin There Dump That Dumpsters Houston, a dumpster rental company.
The company provides all round services in waste and trash removal by providing dumpsters on rental and taking away the filled dumpsters for proper disposal of trash and junk.  Your task is simple as you must just hire a dumpster, fill the bin and inform the company to take it away without worrying about how to dispose of the waste.
The dumpster rental company has the expertise, knowledge, and resources of proper waste disposal that they perform with professional zeal and relieves you of all stress related to trash handling and disposal.
The Viability of Dumpster Rentals Depends Mostly on Selecting the Right Dumpster Size
---
Read Also:
---
Have More Control in Waste Management
While the relief is palpable among homeowners when they hire dumpsters, as they need not worry about handling the trash anymore, the benefits are much more than what catches the eye.
Dumpster rental is available for any situation that generates scrap and trash right from home renovation projects to spring cleaning and when cleaning the property after having a grand party but regardless the purpose of renting, you are in complete control of the trash while staying flexible to the needs of the moment. You can think critically and make smart choices.
To know which kind of dumpster would be right for the occasion you must know the options available with respect to various dumpster sizes.
Choosing the right size of dumper is essential for the convenience of handling by considering the space available at the location, and it determines the cost too. The key to smart waste management is to do it efficiently for which the choice of dumpster size becomes quite critical.
Dumpster Size and Cost
The first thing to consider when selecting a dumpster is that it must adequately hold the trash generated every day and should be able to accommodate the collections over a few days. If the dumpster is full in one day, it would require immediate removal and add to the cost.
Instead, if you can phase out the removal process by doing it once or twice a week, it would undoubtedly reduce the cost.
All dumpster rental companies do not charge its clients in the same way because some companies might work out the cost based on the time of holding, meaning the time for which the dumpster stays with the client.
Some other companies charge on the basis of space that the trash material occupies when placed in the dumpster at the time of collection. Some other companies even charge on the basis of the weight of trash when they come to collect it.
Understanding the pricing model of dumpster rental companies will help you to work out the optimal rental plan by considering the size of dumpster that matches with your requirement.
Indeed, you must balance it right with the amount of scrap generated every day that should be just enough to support your plans of periodic trash removal without spending too much.
Choice of the Dumpster Size
When you are shopping for dumpster rental, you would generally hear about 20-yard, 15-yard, 10-yard, 6-yard and 4-yard dumpsters which all resemble the respective sizes.
Even though the numbers relate to the volume or capacity of the bin expressed in cubic yards, it gives an idea about its size.
20-yard Dumpster
This being the largest size of dumper ( 22 ft long x 8 ft wide and 4 ft high) is ideal for use in construction projects and handling leftover materials from estate sale auctions as well as household debris from home renovation and remodeling projects of considerable size.
This dumpster can hold materials equivalent to approximately 10 truckloads of waste and garbage.  It is so big that you avoid the cost of several refilling that you had to do with the smaller dumpster and only pay for handling it once after it is full.
15-yard Dumpster
To get an idea about the size of the dumpster, you should know that it is ideal for occasions when you are remodeling or cleaning your garage.
Small and medium size home remodeling jobs generate just as much garbage that the dumpster can hold. The size is ideal for placing the dumpster within small spaces and driveways but large enough to hold the debris generated from medium to large jobs.
10-yard Dumpster
Most small and medium homes that undertake home improvement projects and create a landscaping or construction debris, leftover roof shingles and tiles, cement and bricks would find the size of the dumpster just appropriate to collect all trash and debris.
You can use the dumpster only once and get the job completed to your satisfaction while leaving a clean space after completion of work.
6-yard Dumpster
This size of the dumpster is ideal during home cleaning when the focus is on decluttering homes by doing away with sundry items that remain unused and unwanted yet accumulated over time. Perfect for small renovations and spring cleaning of homes this dumpster is affordable too.
4-yard Dumpster
The small jobs dumpster can handle heavy loads, and you can use it for construction debris, concrete, bricks, topsoil, etc.
For affordable waste disposal by using dumpster rentals, you must select the suitable dumpster size that drives the cost and ensures its viability.