Your patio is an extension of your home, a place where you can relax and enjoy the beauty of the outdoors. However, without proper weatherproofing, your patio may become less inviting during inclement weather.
Such weatherproofing has become more necessary than ever in Texas, thanks to the state's rough weather conditions. That's where patio covers come into play.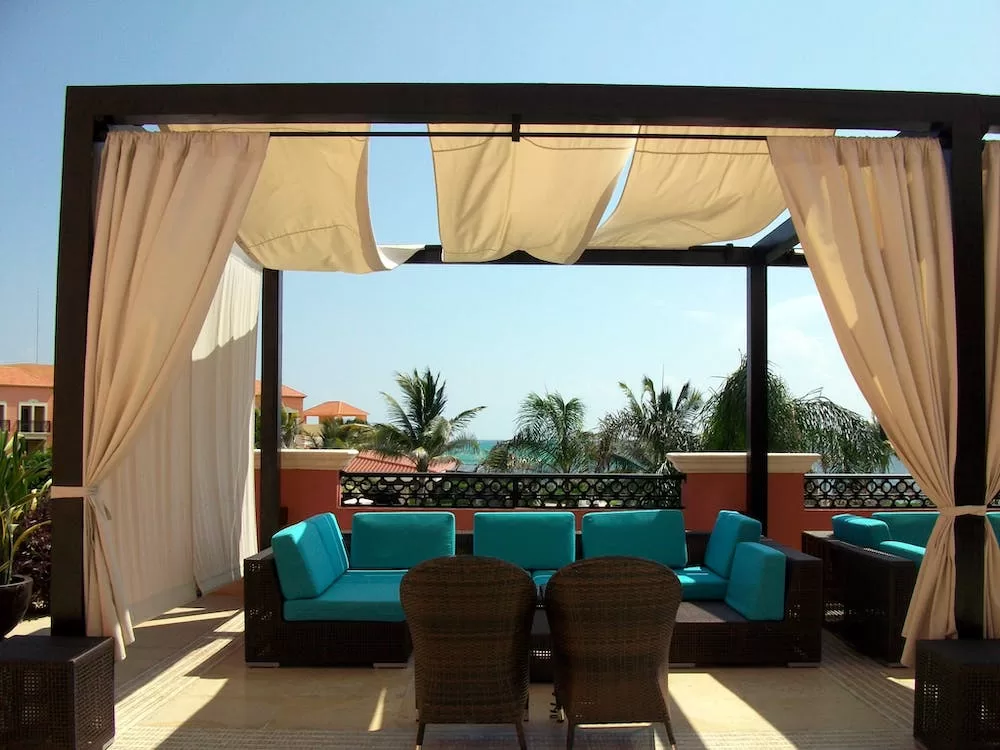 A patio cover is a versatile solution to help protect your outdoor space from the elements while enhancing its aesthetic appeal. In this article, we will explore a few ways patio covers can help weatherproof your Texas patios.
Shielding from Sun and UV Rays
Patio covers can provide shade and protect your patio from the harsh sun and harmful UV rays. As reported by RattanTree, prolonged exposure to direct sunlight can damage your patio furniture. It can also fade cushions, and make the space uncomfortably hot.
Corpus Christi, Texas has recently been experiencing harsh summers. Hence, the demand for patio covers in Corpus Christi is growing. With a patio cover, you can create a comfortable shaded area that allows you to enjoy the outdoors even on the sunniest days.
According to Americraft Siding and Windows Inc., patio covers come in various styles, including pergolas, awnings, and retractable shades. These options allow you to customize the level of shade you desire while maintaining the aesthetic appeal of your patio.
By reducing exposure to UV rays, you can extend the lifespan of your outdoor patio furniture and create a more pleasant environment for relaxation.
---
Read Also :
---
Protection from Rain
Heavy rain drenches San Antonio every year. That's why people with backyard patios are getting more inclined toward using patio covers in San Antonio.
Rainy days can quickly put a damper on your outdoor plans. However, a well-designed patio cover can provide shelter from the rain, allowing you to continue using your patio even when the weather turns wet.
Solid patio covers, like roofed structures, are particularly effective in keeping your patio dry. You won't need to worry about your outdoor furniture getting soaked, or canceling your outdoor gatherings due to unexpected rain showers.
For those who prefer a more open feel, louvered or retractable patio covers offer flexibility. These designs can be adjusted to let in just the right amount of light and protect while still enjoying the outdoors. Regardless of the style, a patio cover ensures that your patio remains functional in various weather conditions.
Snow and Ice Protection
In regions with cold winters, snow and ice can wreak havoc on your patio, according to Richfield Concrete. Heavy snow accumulation can damage your outdoor furniture, pavers, or even the patio itself. Patio covers provide an effective solution to protect your outdoor space from the weight of snow and ice. They prevent snow buildup on your patio and keep it free from ice accumulation.
In addition to the physical protection, patio covers also offer insulation benefits. They can help retain some heat, making your patio more comfortable during colder months.
Wind Resistance
As reported by The Personal, high winds can be a menace for outdoor spaces, blowing away lightweight furniture and causing damage to delicate plants. Austin is one such place in Texas that often sees such windy weather. That's why locals don't hesitate to opt for patio covers in Austin.
Patio covers can act as windbreakers, providing a barrier against strong gusts and creating a more pleasant and peaceful environment. Depending on the design and materials of your patio cover, it can offer different levels of wind protection.
For optimal wind resistance, consider a solid, durable patio cover that can withstand strong gusts. Alternatively, you can use retractable shades or curtains that you can deploy during windy conditions. This allows you to adapt to the weather and maintain the comfort and functionality of your patio.
Protection from Debris and Leaves
Leaves, twigs, and other debris can accumulate on your patio, making it dirty and requiring frequent cleaning. Patio covers can help keep your outdoor space free from such nuisances by acting as a barrier. Whether you have trees nearby or are dealing with occasional gusts of wind, a patio cover will help keep your patio clean.
This benefit extends to your patio furniture as well. With a cover in place, you won't have to constantly clean your outdoor furnishings or cushions.
Conclusion
The Texas weather can be very unpredictable at times. This unpredictability can often impact those with home patios. Hence, these locals need to use patio covers to protect their patios from weather damage. Weatherproofing these structures is the only way to protect them from weather damage and preserve their aesthetic.