Your home's electrical system is very important because it provides you with the lights, appliances, and other essentials that you need for your daily life. If this is your first time installing the wires in your home, it's best to find an expert who is qualified to do the installation project so you and the entire family will be safer.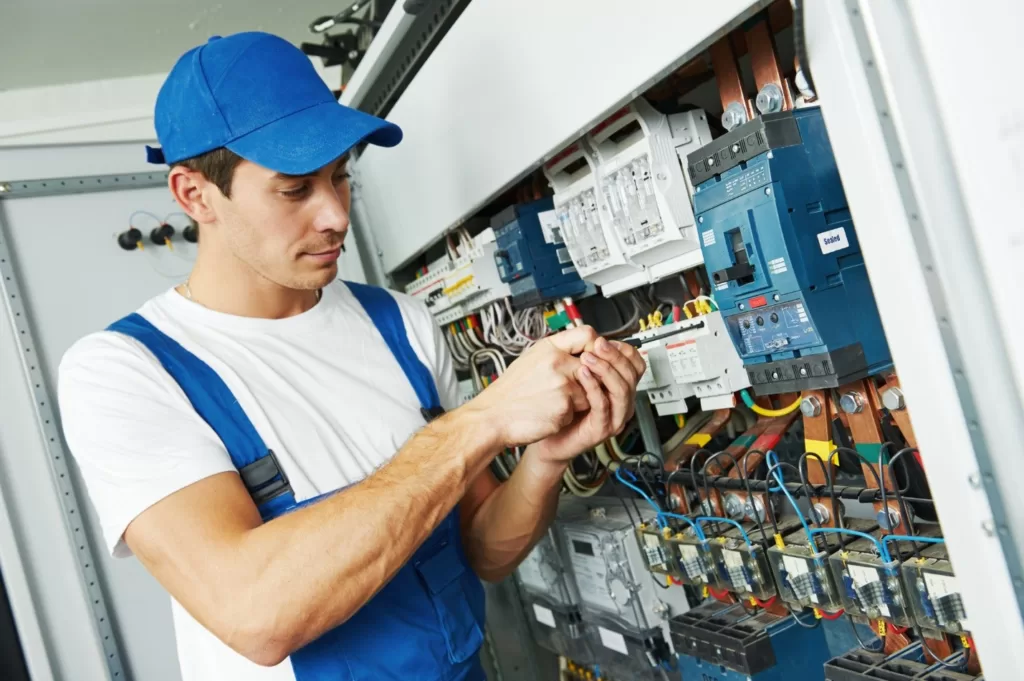 It's best if you don't hire the first one that you've come across. Although there are a lot of companies that will appear in your research, you can always narrow down your options with the help of the tips discussed below.
Understanding the Importance of a Qualified Residential Electrician
Safety should always be your priority and installing the connections wrongly can result in sparks, electrocution, and fire. Hiring the right residential electrician can result in a safer home and peace of mind.
They know where to put the circuit breakers, and how to hide the cables safely, and they have the proper training to handle power tools in the safest manner possible.
As many people are aware, these electrical systems are complicated and very intricate, and they require a certain expertise that can't be achieved overnight. Attempting to install everything by yourself without the knowledge can result in damage to property.
A qualified contractor will also have a deep understanding of local building codes and regulations, and they can read diagrams and blueprints.
They're going to perform excellent work on your electrical system and meet all requirements for safety and compliance, and because they adhere to these standards, you can have peace of mind knowing that your home is in good hands.
Corrective maintenance can also be possible because they are trained to diagnose problems efficiently and accurately. You can save a lot of frustrations and time when it comes to troubleshooting your outlets because they can give you the solutions that you need.
If one of the breakers is causing frequent outages, they can replace it with a new one, and they're also going to complete the work orders on time.
---
Read Also :
---
Adding a new layer of protection to prevent future problems will also be beneficial because you can have a guarantee or warranty that they will check some of the non-functioning systems or overheating at no additional costs.
These can translate to savings in no time, and this is an investment that can pay off quite literally.
Hiring a Trustworthy Residential Electrician
1. Training and Experience Matter
Ask each of the professionals how long they've been working in your area. See more about their portfolios and work history on their website, and make sure that they've earned the respect of other homeowners in your area. This way, you can rely on them to provide you with top-notch services that are going to provide you with satisfaction.
2. Licenses and Insurance
Having a license will mean that the contractors have passed the annual examination and are qualified to operate in your area.
The certificates are also proof that they have updated knowledge about the different brands and models of appliances, and they have adequate knowledge of the latest technology in the market.
Insurance will also matter a lot since working with electricity can be very dangerous. If someone is hurt while they are working in your home, the insurers are going to cover the costs, and you can prevent a lawsuit from getting filed against you. See to it that they have the proper documentation, and don't just take their word for it.
3. Reviews from Previous Customers
Testimonials from their previous clients will matter because you'll get an idea if they are transparent with their pricing or if they are professional in their services.
You need to work with someone happy to explain the job that needs to be done and make sure that they are concerned about the quality and craftsmanship of their work.
They should be concerned with their customers and not just about the fees. You can check genuine feedback from online or aggregate sites and hire the ones that are making their customers happy.
4. Specialties 
Remodeling can be one of the specialties that many electricians provide. If you need someone who is an expert in rewiring your new home or you would want the cove lights to work, you need to hire a professional who does the work in your service area.
They shouldn't also take too long, especially if there are emergency repairs you can find out more on this site: https://www.service.com.au/articles/electrician/what-is-considered-an-electrical-emergency.
5. Affordable Pricing
Homeowners may hesitate to hire the experts because of the additional costs. However, they are going to be worth it in the long run as long as they are capable of getting your plugs and sockets installed in the right place.
With the right pricing, you can begin working and living in your dream home in no time with the help of the right people. Hiring them doesn't have to cost you an arm and a leg because they are going to help you with all that you need.
What the Experts Can Do For You?
When it comes to electrical issues in your home, a qualified contractor is the person you need to call, because he is trained and experienced in handling all types of electrical work, from simple repairs to full-scale installations.
They can help with troubleshooting, and whenever you're dealing with flickering lights, power outages, or faulty wiring, they have the expertise to identify and fix these issues in the fastest manner possible to prevent all kinds of accidents.
The right people can also handle new installations, such as installing lighting fixtures or ceiling fans. They know to properly wire these appliances and ensure they are installed securely. This not only ensures functionality but also reduces any potential safety hazards.
Also, if you're planning a renovation or remodeling project for your home that involves adding new outlets or upgrading your electrical system, an electrician can assist with this too.
They will make sure everything is up-to-code and meets safety standards so that you can enjoy your newly renovated space without any worries.