The indoors can get quite stuffy sometimes, and people just love to lounge out in the open and appreciate the cold breeze outside. If you have this kind of concern, having a patio might just be one of the simplest solutions you can ever get.
Aside from saving a lot of money from not going to the beach or out of town, you can enjoy the same fresh air for free in the comfort of your own home. It's a great way to relax, especially early in the morning or in the late afternoon, when the sun is about to set.

Patios are a place of calm and relaxation. It may even be a spot where you can practice yoga or enjoy a quick 15-minute workout, squeezing in your hectic schedule. For some, it may be the perfect place to drink a steaming cup of coffee or read a good book.
This haven is still a part of your home. As such, it would make sense to ensure that your patio's design matches as well as complements the colors and materials in the other areas of your property.
Here are some tips on how to match your patio chairs to the design of your home:
1. Consider the Colors
One of the best ways to give a seamless feel to all parts of your house is to coordinate the color scheme. You can opt for a monochromatic look for an elegant finish, or choose an eclectic array of hues to give your home a vibrant feel.
The best thing about designing your property is that all the decisions are yours to make. Don't be afraid to express yourself and implement the vision that you want for your patio and other rooms in your residence, from the ceiling, lights, chairs, and other furniture, down to the flooring and carpets.
2. Take Stock of the Materials
Aside from the colors, you should also think about the materials of your patio chairs. Be mindful about how it'll complement the materials in the same room as well as with the other portions of your home.
Of course, there are kinds of furniture made to look like another material, like these recycled plastic outdoor chairs that give off a wooden, rustic vibe. Faux wood chairs go well with any exterior brick design for a warm and timeless aesthetic.
When choosing materials for patio chairs, make sure to consider the outside elements that your furniture will be exposed to, such as:
Rain and Moisture – Patio chairs will be exposed to natural elements, especially humidity. This is particularly true if you live in an area that's prone to thunderstorms. Moist conditions can be a breeding ground for mold and mildew as well as result in rust and corrosion for metallic materials.
Sun and Snow – Aside from humidity, exposure to high temperatures can also lead to fading, warping, or, worse, cracking. Also, heat retention makes furniture uncomfortable or even unsafe to use for a specific period. In addition to that, snow can make your outdoor furniture deteriorate over time.
Wind – For this element, you'd want furnishings to be heavy enough so that they don't get carried away by strong gusts of wind. Moreover, you can also screw lightweight items securely to keep them in place.
3. Determine Your Theme
If you're still in the process of building your dream home, you can choose a theme for your entire property. For instance, a nautical or sailor motif would be perfect for a beach house. Meanwhile, a mountain cabin would become cozier with wood and stone furnishings.
Having a unifying factor can help you find the right color palette and materials. Because of this, it'll become easier to choose furniture that complements each other. You can get some inspiration from Pinterest and other resources for that perfect combo.
4. Think Outside the Box
Nonetheless, you don't have to stick to any mold when it comes to designing your home. As mentioned above, you can freely express your vision in your rooms and furnishings.
Thinking outside the box and going for what you like can make your property unique and personal.
5. Pay Attention to the Accessories
Patio chairs won't be the only furniture in your outdoor area. You must also think about the accessories and ensure that they complement the chairs as well as the entire theme of the room.
These are some accessories that you should take into consideration:
Pillows – Pillows make your chairs more comfortable. You can choose to use them as accents, by using a different color or material, to the design of your patio.
Cushion – Since this takes up a significant amount of space on your patio chair, it's better to align its design with the theme of your home.
Table – The table is also a significant accessory to the patio chair. Similar to pillows, it can serve as accents to your décor along with the centerpiece if you choose to put one.
Umbrella – You can combine style and functionality in your patio umbrella. It can enhance the aesthetic of your outdoor area while protecting your chairs and tables from the elements.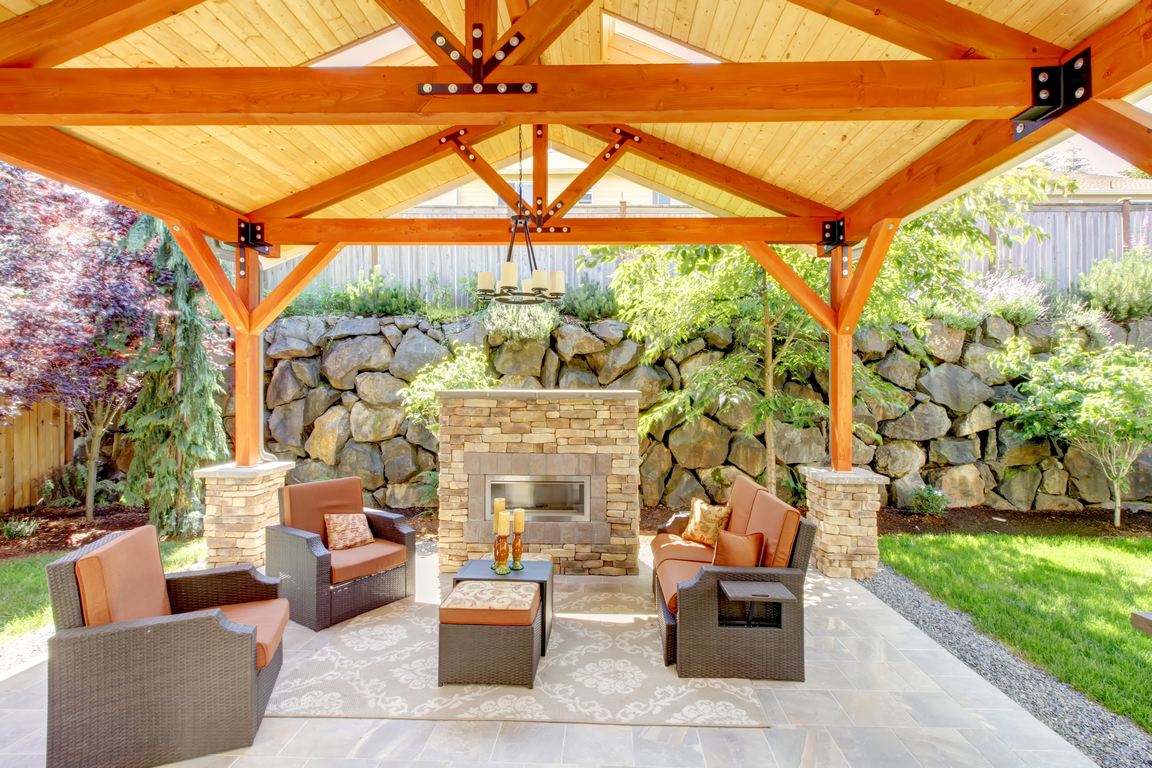 Conclusion
Patio chairs can give your family and guests comfort during times when you just want to enjoy the outdoor breeze and bond with one another. Since your outdoor area serves as an extension of your home, you should make sure that its design complements your indoor space for a more harmonious feel.