Texas is known for its vast landscapes, rich history, and diverse culture. Among its many attractions, several locations boast some of the most stunning and serene lakefront properties in the country.
In this article, we'll explore the allure of Texas lakefront living and highlight the options for those seeking their perfect waterfront oasis.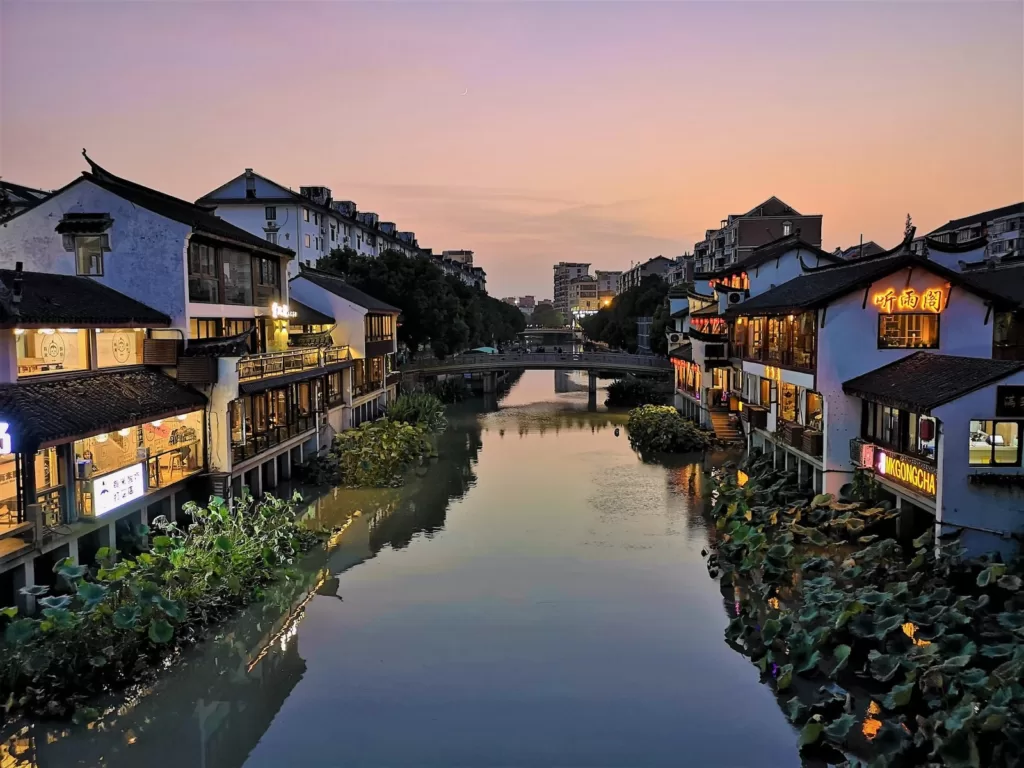 Texas' Stunning Lakes and Their Unique Charm
Data shows that there are over 7,000 lakes in Texas. The state's lakes are a popular vacation destination for residents and visitors alike, offering a variety of activities for people to enjoy.
From boating and fishing to swimming and water sports, there's something for everyone at any age. According to a Texas Government website, angling is allowed in at least 89 of the state parks, without a fishing license. People only need to pay the parking fee and carry their own equipment.
Lakefront homes on these scenic waterfront properties can be found throughout Texas. This includes major cities like Dallas-Fort Worth and Austin as well as rural communities like Bryan or College Station. Whether you're looking for luxury living or a relaxing weekend getaway, there's surely something here that will fit your needs.
---
Read Also:
---
What Lifestyles Can You Enjoy at Texas Waterfront Properties
There are several lifestyles you can enjoy at any lakefront property you purchase in Texas. Based on the lifestyle you want, you can also choose between different options of properties. That's because some lakes are more popular for living a certain lifestyle. Without further ado, let's delve deep into what lifestyle options Texas waterfront properties have to offer.
Active Adventures
If your idea of the perfect home involves thrilling water activities and non-stop adventure, Texas has you covered. Lakes like Lake McQueeney, Lake Travis, and Lake Granbury are a mecca for watersports enthusiasts. Wakeboarding, jet skiing, and sailing are just a few of the many exciting activities you can enjoy in these vibrant communities.
Lakefront homes in these areas often come equipped with boat docks, allowing you to launch your aquatic adventures right from your doorstep. These properties are tailor-made for active individuals and families looking to make the most of Texas' fantastic lakes.
You can look if properties at these lakes are for sale. For instance, you can check if there are any homes for sale at Lake McQueeney. You can check on the internet or contact any local real estate company there. They will be able to help you with finding the right property for the adventurer in you.
According to The Lakefront Group, water sports enthusiasts usually flock to Lake McQueeny. That's because you can find many water-based activities here. Regardless of the season, you can always enjoy wake surfing, water skiing, fishing, and many other activities. However, the website states that the properties around this lake are hot sellers. Hence, you should try to get one whenever you have a chance.
Lakeside Living in the Hill Country
In the Hill Country, you'll find rolling hills and limestone outcroppings that give the landscape a unique beauty. The Texas version of the Ozarks, it's home to numerous wineries and breweries.
For those seeking a peaceful retreat from the hustle and bustle of city life, Texas lakefront homes offer a serene escape. Imagine waking up to the gentle lapping of the water against your private dock, with the sun rising over the tranquil lake. These homes provide a perfect setting for relaxation, meditation, and quality time with family and friends.
The Hill Country is located north of Austin in Central Texas. It's known for its many lakes, including Lake Buchanan, Lake Travis, Inks Lake, and Canyon Lake. There are also several rivers like the Guadalupe River and Pedernales River.
One of the most reputed lakes with some of the best properties is Canyon Lake. The Canyon Lake waterfront homes for sale are always popular among real estate investors because of the size and beauty of this lake. It is a huge lake with around 80 miles of shoreline that is covered with waterfront homes.
Waterside Retreats for the Avid Angler
If you're an avid angler, there are plenty of opportunities to pursue your passion. Lake Travis is known for its largemouth bass, crappie, and catfish. It also has an abundance of other fish species like white bass, striped bass, and channel catfish.
There are many places where you can rent boats or SUPs (stand-up paddle boards) at Lake Travis. With those, you can enjoy fishing from a boat if that's what you want to do on your vacation home getaway. There's even a marina located right on the lake where boats can be docked and they offer boat slip rentals as well.
However, Lake Travis is very popular, which is reflected in the price range of these properties. Data shows that the houses on the banks of Lake Travis are priced at an average of $10.86 million. This is way higher than the median price of a Texas home priced at $347,300.
Family-Friendly Lakefront Communities
If you are looking for a community that offers safe, family-friendly living, there are many options available in Texas.
Here are some of the most popular neighborhoods:
Barton Creek Country Club: Located in Westlake Hills, this gated community offers stunning views of Lake Travis and features luxury homes with private pools and tennis courts. The neighborhood also has an 18-hole golf course designed by Tom Fazio, Jr. There's also an award-winning equestrian center where you can take riding lessons or participate in horse shows. The average selling price for homes in Barton Creek Preserve, Austin is $2,703,330.
Lakeway Resort & Spa: This waterfront resort is located just outside Austin and offers guests access to several activities. For example, residents can enjoy boating on Lady Bird Johnson Reservoir or hiking trails throughout nearby beachfront parks like Hippie Hollow Park.
Horseshoe Bay: Horseshoe Bay on Lake LBJ provide access to world-class golf courses. Homes for sale at Lake LBJ are ideal for those who have a passion for golf and want to live in a waterfront house.
Retirement Retreats with a View
Retirees love lakefront homes for several reasons. First, they can spend their golden years soaking in the views and enjoying the fresh air. Second, retirees often have more disposable income than younger people do. Hence, buying a home on the water is more affordable for them than it would be for others.
Thirdly, many retirees want to live near family members but don't want to move into their homes. That's because they feel like they would be imposing on their children's space or lifestyle choices.
Fort Worth is one of the places where retirees are moving in. The place has a slow pace of life and 89 miles of bike trails, tennis and golf areas. It is also the 12th largest city in the US. All these features and amenities make Fort Worth an excellent option for those who want to live their retirement life in waterfront properties.
Conclusion
With the wide range of lifestyle options available, Texas' lakefront homes can cater to an even broader spectrum of interests and passions.
Whether you're an avid golfer or water sports enthusiast, there's a lakefront property in Texas waiting to fulfill your dreams. The diversity of these lakeside communities is a testament to the state's commitment to providing a waterfront experience tailored to every individual's desires and preferences.