When it comes to flooring, there are millions of options to choose from.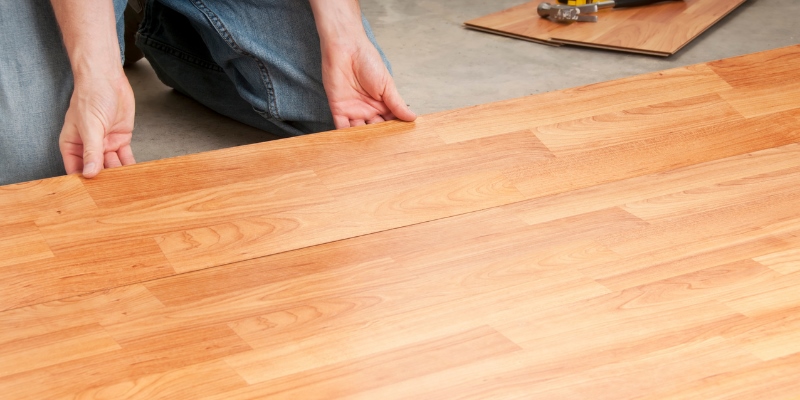 Choosing the right floor is super important as it can increase and decrease the value of your home. People prefer floors that contribute to improving the value of the house.
Hardwood floor is one of the few types that do not just add warmth and softness but improve the value by 3 to 5%. These are the few major reasons why people opt for hardwood floors if they can afford them.
However, it is still not known to most of us that the hardwood floors only serve well if they are chosen and installed correctly.
How to Choose and Install Hardwood Floors?
When choosing the hardwood floor, you have to look for a few things. For example, type, wood species, pattern, finishing, cost, etc.
Type
When one goes on searching for hardwood floors, he/she is served with options. Most people end up choosing between solid hardwood and engineered hardwood floors.
Solid hardwood is one fine option as it is made of solid planks of wood. Whereas, the other option is made of a thin veneer layer of wood.
---
Read Also:
---
Wood Species
You have to be super careful while deciding on wood species. You will be given oak and walnut as options.
Oak is a highly reliable option, it is durable, attractive, and has natural grains. Whereas Walnut is rich warmer, and a bit harder. Hire hardwood flooring in charlotte NC.
Pattern
For most people, grain pattern matters as well. The plain swan, rift swan, and quarter swan options will be available. You have to take a look at each pattern and order what you prefer.
Finishing
The wood comes prefinished or unfinished. The unfinished wood, as you can judge, is usually cheaper. However, you eventually have to pay to get it done as per your requirements.
The prefinished woods come stained and top coated. Most house owners opt for prefinished wood as it makes the installation hassle-free.
Cost
Whether it's solid hardwood or engineered hardwood, the whole process would burn a hole in your pocket. The prefinished solid hardwood, which is believed to be the best option, is being sold somewhere at $2.40 to $13 per square foot.
Whereas, the other option is cheaper somewhere around $1.69 to $9. If solid hardwood is expensive, you can save a noticeable sum of money by switching to the cheaper options.
How to Install it?
To install the hardwood floor, you will need
Drill
Drill bits
Hammer
Nails
Pry bar
Saw
Pneumatic flooring nailer.
The hardwood usually has some moisture content when it arrives. You have to let it sit untouched for several days until it adjusts to the room condition.
Gather all the right equipment, if you have chosen solid hardwood you can begin by cleaning the subfloor and nailing the hardwood floor into a wood subfloor. However, if engineered hardwood is selected, you have to glue it.
Hire a professional to add some finishing details. The more professional the finishing details, the better the hardwood floor would look. When everything looks perfect, all you have to do is remove the spacers and attach the trims and moldings. You are done!