Shipping boxes are an essential part of shipping and receiving shipments.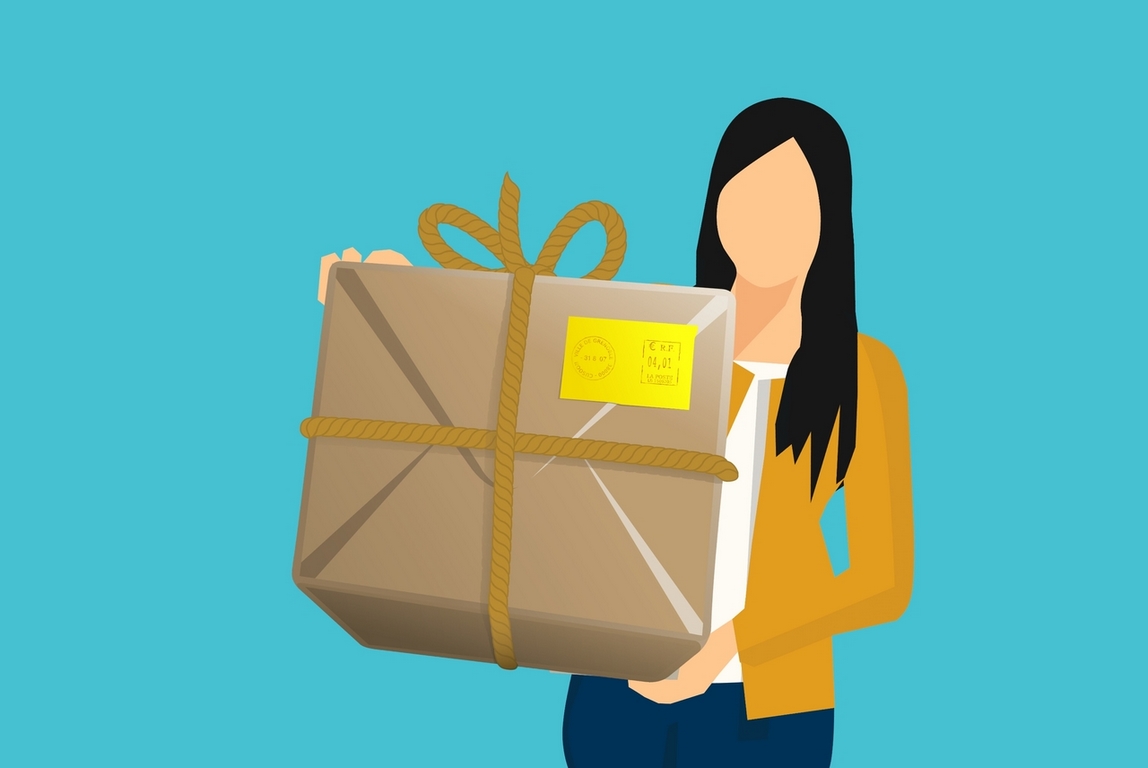 It is made out of a variety of materials, including cardboard, plastic, and paper. They protect the contents of the package from damage during transport. It can also serve as a way to make your package look more professional.
When choosing the right shipping box, it is important to consider the size and shape of your item, as well as the weight of the package. Additionally, it is important to consider the materials used in the box.
Some boxes are made from recycled materials, which can help reduce environmental waste. So, too many questions arise when buying shipping boxes. That's why we come up with some tips on how to choose the right shipping box:
1. Look at the Dimensions of the Item
When you are shipping items, it is important to choose the right-sized shipping box. This will help to ensure that your items are properly protected and that they do not get damaged in transit.
The dimensions of the shipping boxes vary, so it is important to measure the size of the item that you wish to ship and then find a box that is the appropriate size. If the item is too large for a standard shipping box, you may need to use a larger container or even a custom-built crate.
The dimensions of the shipping boxes also vary depending on the type of box that you choose. There are a variety of different options available, including corrugated cardboard boxes, plastic containers, and wooden crates.
You can also choose between small, medium, and large sizes. Be sure to select a size that is appropriate for your item and that will provide adequate protection during transit.
---
Read Also:
---
2. Consider the Materials Used in the Right Shipping Boxes
Packaging is an important part of the shipping process. The right packaging can help ensure that your product arrives at its destination safely and intact. When choosing a shipping box, it's important to consider the materials used in its construction.
Cardboard is a popular choice for shipping boxes because it's strong and relatively inexpensive. However, it can be susceptible to damage if mishandled or exposed to moisture.
Plastic is a good alternative to cardboard, as it's water-resistant and less likely to be damaged during transit. It's also lightweight, making it an ideal choice for shipping fragile items.
Foam is another option for protecting delicate products during shipment. Foam is soft and cushions items against impacts, making it ideal for fragile items. However, it can be bulky and difficult to store when not in use.
3. Considering the Price of the Shipping Boxes is Mandatory
The price of shipping boxes is something that should always be considered when sending a package. The cost of the shipping box itself, as well as the weight of the package, can affect the overall price of shipping.
It's important to choose a box that is sturdy and will protect the contents during transit. There are many different types and sizes of shipping boxes available, so it's important to do some research before making a purchase.
It's also important to make sure that the package is properly packed and doesn't exceed the weight limit for its size category. If the package is too heavy, it may incur additional fees from the carrier.
Adding extra padding around the contents can help to prevent damage during transit. In order to get the best rates on shipping, it's important to compare prices from different carriers. Moreover, if you buy shipping boxes wholesale, you can also cut off the price too.
4. Design of the Shipping Boxes Must be Eye-Pleasing
When shipping products, it is important to consider the design of the shipping boxes. Eye-pleasing shipping boxes attract the customer, and they are more likely to order from your company again if your products are shipped in attractive boxes. There are a few things to keep in mind when designing shipping boxes:
The color of the box should be consistent with your branding.
The box should be sturdy enough to protect the product during transit.
The box should be easy to open and close.
The graphics on the box should be attractive and professional.
The size and shape of the box should be appropriate for the product being shipped.
5. Shipping Boxes Must be Durable
It is important that shipping boxes are durable and can withstand the weight of the item being shipped as well as the handling it will endure during transit.
If a box is not sturdy enough, it could easily collapse and damage the contents inside. In order to avoid this, it is important to use quality materials when constructing a shipping box.
Additionally, make sure to pack the items securely so that they do not shift around during transport. By taking these precautions, you can help ensure that your items arrive at their destination in the same condition they were in when they left your hands.
Final Words
There are many factors to consider when choosing the right shipping boxes. By taking the time to assess your needs, you can select the perfect boxes for your shipment. Remember to choose boxes that are sturdy and can handle the weight of your cargo.
Additionally, be sure to pack the boxes tightly so that they do not shift during transit. By following these tips, you can ensure that your shipment arrives safely and on time.