For any homeowner, a hardwood floor is an attractive prospect. Not only does it provide a bit of natural beauty to your home, but it also increases the resale valuation.
However, hardwood floors are not only styled in one traditional way. They can be contemporary, rustic, modern, or even be a stylish mashup of all three.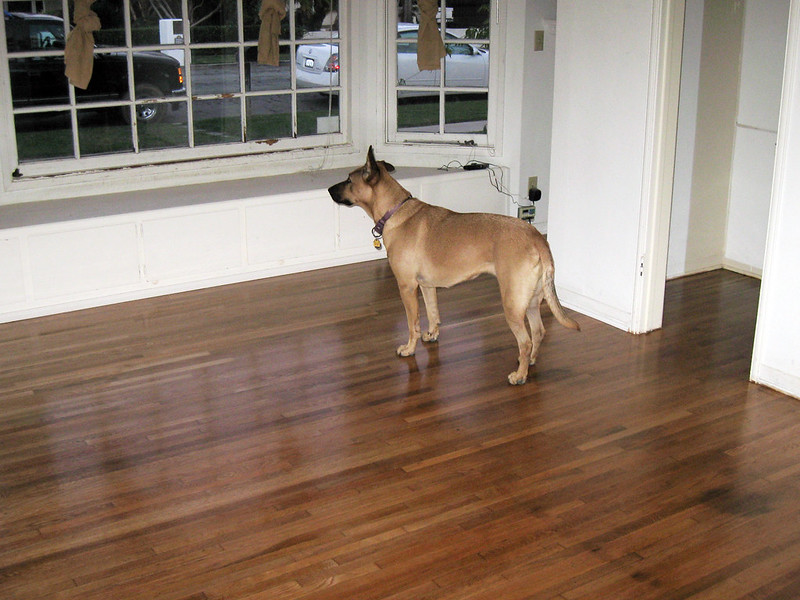 Given that a hardwood floor can be a massive investment for some depending on if you want to remodel your entire home or just a few rooms. Here are a few things to consider before deciding on a style or material:
Lifestyle
Depending on whether your lifestyle includes a lot of traffic or you prefer a quiet home, choose the type of hardwood you want.
But keep in mind, if you are not willing to put up with scratches, dents, or other imperfections that may show up on your floor with time- a hardwood floor might not be the right call for you.
You are a homeowner who is tired of the ugly, worn out wood flooring in your home. You want to restore your wood floors and make them look like new again. Let's try sablagesanspoussiere company that specializes in wood floor repair and refurbishment. We can make your floors look like new again!
---
Read Also:
---
Appearance
Depending on the type of wood you are using, you can get either a fine or a grainy, or knotty texture. Different types of woods also come in a variety of colors meaning no two wood types will ever provide the same feel or look.
However, wood may look different without context or under store lighting. Light oaks will provide your home with a light Scandinavian feel while walnut wood will make it look more 80s.
Just a small tip- before committing to a specific type of wood for your home, bring a plank of that wood back to compare with existing woodwork.
Solid Vs Engineered Wood
Solid wood is usually thicker than engineered wood. This means this kind of wood can be refinished and sanded multiple times. Engineered wood ranges from 1/4th of an inch to paper-thin and is usually not pure wood (hardwood layer over plywood core).
These woods can be engineered to provide certain qualities like moisture and dirt resistant as well.
Cost
Usually, real wood or solid wood costs more than engineered wood. And unfinished wood also costs lower at the beginning.
However, the finishing costs that will follow will more than makeup for the cost of prefinished wood. So, choose if you want to go through the extra hassle to save some money.
Climate
The great thing about wood is that it usually survives even the harshest of climates. However, some calculations need to be done during an installment of the floor.
If wood is kept in high humidity it sells, in low humidity it shrinks. Thus, these shrinkages need to be calculated into the type or amount of wood you will be needing.
Your Installer
Given that installing a new floor might be a major investment for some, it is not recommended to just hire someone off of craigslist.
Research your local market and take personal opinions before hiring a contractor.
Given that the author is based out of the greater Massachusetts area, we can recommend Weles Wood floor services for hardwood flooring installations in Boston.