When the time comes to replace the floors in a home, many people find they cannot decide between wood and tile. They want to ensure their choice adds beauty and value to the residence. How can they decide between these two materials? What do they need to know?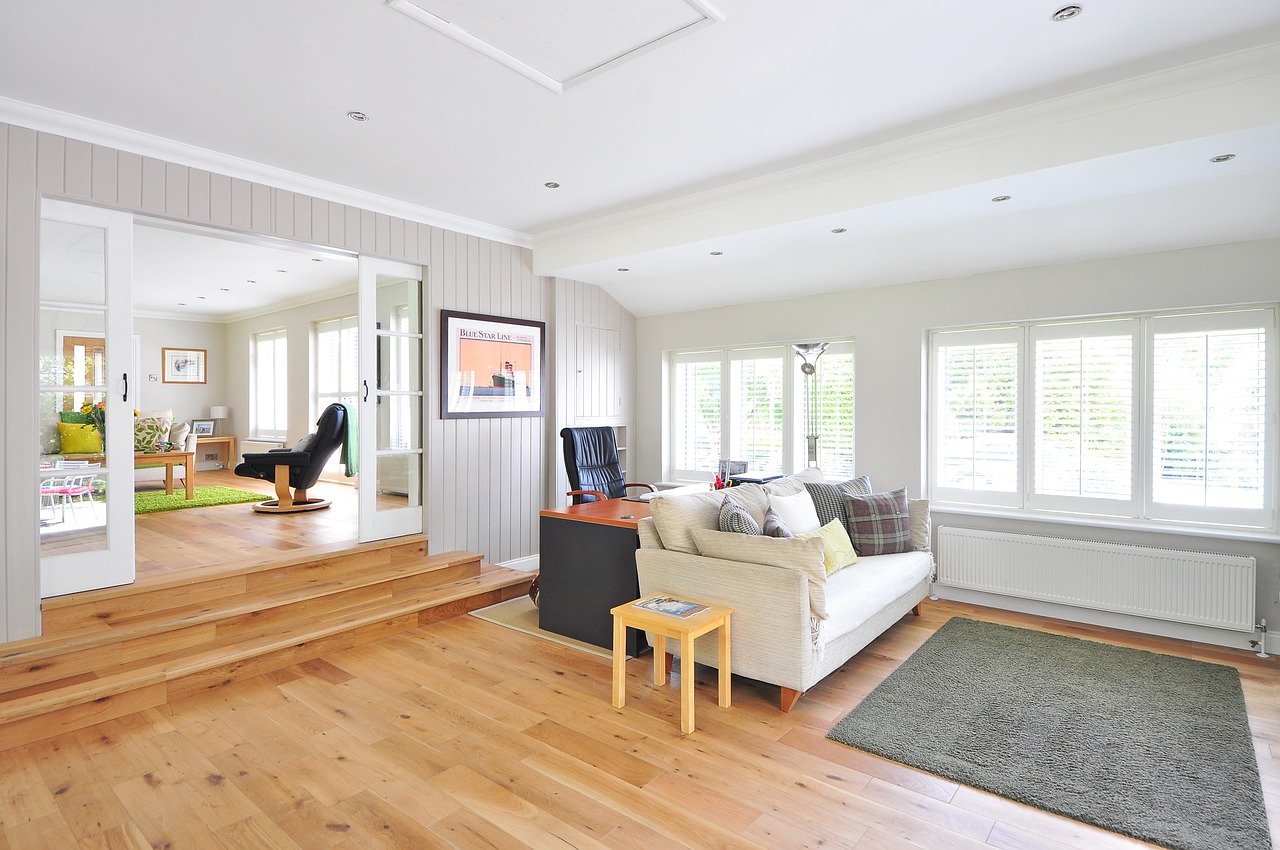 Options
Wood flooring comes in both solid and engineered styles. Manufacturers make solid wood floors using a single type of wood, while engineered floors consist of a thin layer of solid wood over a thick layer of high-density fiberboard or rigid plywood.
In contrast, tile comes in ceramic, porcelain, stone, and wood-like versions. Ceramic tile is durable, but porcelain is even sturdier and won't stain as easily.
Cement tile is porous but owners can refinish them if needed, and stone tiles offer variety, as no two tiles are identical. Wood-like tiles mimic the look of wood with the benefits of tile. Visit a multifamily flooring dealer to see these options and determine which is best for your needs.
Cost
Engineered hardwood typically costs less than $10 per square foot, although rare and exotic species increase the cost. Solid hardwood costs about the same, but expect to pay $15 or more if you choose a specialty wood.
Ceramic and porcelain tiles typically cost $5 or less per square foot, while stone tiles come with significantly higher price tags.
---
Read Also:
---
Installation
Experts recommend leaving the installation of any flooring to professionals. The one exception would be click-together or click-lock flooring. The subfloor must be level, and the installer must space the tiles properly.
Furthermore, the installation of a floor impacts the value of the home. A DIY job could negatively impact the home's resale value in the future.
Maintenance and Durability
Hardwood floors and tile floors are durable. However, hardwood may show wear over time, and it scratches. Tiles floors resist scratches but may sustain other types of damage.
An owner can have wood floors refinished, but this option isn't available with many tile floors.
Owners must clean hardwood floors with specific products, and the same holds for natural stone tile floors. Porcelain and ceramic tiles, in contrast, can be cleaned with a mild detergent and water.
Benefits and Drawbacks of Wood Floors
Hardwood floors increase a home's resale value but require more maintenance. They are easier on the joints and are warm on cold days. Expect to pay more for this type of flooring, which should never be installed in areas with high humidity levels.
Wood-like tiles serve as a better option in these areas but can be hard and cold. Nevertheless, they provide the look of wood and the advantages of tile, making them ideal for many property owners today.
Benefits and Drawbacks of Tile Floors
Tile weighs more than wood, and this could become an issue in the upper stories of a home. In addition, owners often find it costs more to transport and install tile floors. However, tile is low-maintenance, waterproof, and can go in most rooms of a home.
When the time comes to install new floors, consider both tile and wood. Some rooms do best with tile floors, such as the kitchen and bathroom, while many property owners choose wood floors for a living room, bedrooms, and office.
It's a matter of knowing which option to choose for each room and why. With this information, choosing flooring for various areas of a home becomes much easier.