Whether you own an interior design firm or you're simply interested in an interior design project for your home, you should consider how to stay organized so you keep your vision intact. Mood board apps and planners can simplify the process so you feel empowered throughout the process.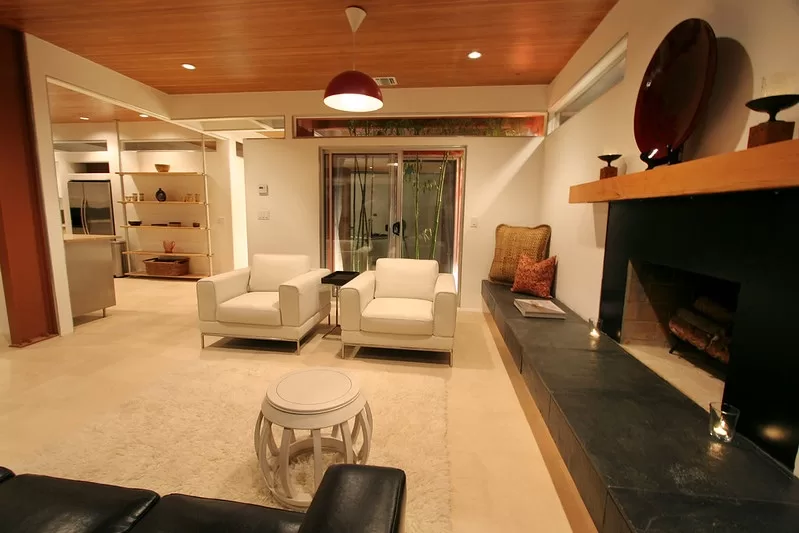 Having a central location for all your interior design assets and plans lets you pivot easier while staying on track. Delegate responsibilities, whether you're in a firm or completing a project with your spouse. Regardless of the specifics of your interior design project, organization is critical.
Continue reading to learn more about how you can stay organized when planning your interior design project.
Set a Morning Routine
The first step to keeping organized is setting a routine. The more you map out your morning, the more the rest of your day will fall into place naturally. Not all projects are the same, but when you follow a routine, you create stability. You will be able to eliminate specific tasks and cover all bases.
Setting a morning routine affects the rest of the day and you will be able to adapt to anything unexpected that arises. If you don't start out your day with a routine, you position yourself on the defensive, not knowing whether you have time to respond to the things that unexpectedly arise.
You don't need to be rigid in your routine. All good routines have flexibility. But following the routine on most days will make things very helpful for interior designers' project management.
Project Schedules
Create a schedule that interior designers can clearly understand. It doesn't matter whether you work from home or in the office, staying on schedule ensures you can meet all deadlines and fulfill any business administration requests.
You also need to allot time for mundane things in your schedule. Whether client meetings, consultations, or other appointments, you need to set time aside. Make sure you create time for purchase orders, emails, and other administrative tasks.
---
Read Also:
---
Communication
Chances are, you won't be able to complete your interior design project without communicating with multiple parties. Keep your client happy and employees clear on their tasks.
Establish relationships and maintain concise business communication. Verbal communication is critical but so is written and you can't afford to let correspondence fall by the wayside.
Writing in a professional, clear way is critical to delegating responsibilities. Poorly written messages can cause mayhem and derail projects. Always keep the lines clear by using polished language and direct messages.
Delegation
You will likely not have a ton of time to determine which individuals should be on what projects. Regardless of the size of your project, you need to be able to maximize efficiency and get the correct directives in the proper hands. Maximize your team's strengths.
If you are in an interior design firm and you have an employee who is better at client communication than another, let them handle the client-facing tasks and don't micromanage.
If you are completing an interior design project with a spouse and they have strengths, don't try to control the whole process. Compromise and communicate to determine what task each should complete.
Software
Use software or organization apps as part of your daily routine to ensure you stay on top of how the project process is going.
If you're part of an interior design firm, you can track meetings, emails, and client calls to make sure you don't fall behind on project deliverables. If you're running your own project, organization apps can help you run seamlessly without interruption.
Make sure you communicate and track projects from start to finish. Implement apps and software that simplify the process from scheduling to billing. You can make your interior designer's daily routine easier.
Accounting or Budgeting
Whether you're running an interior design business or simply doing a side project, you need to be able to manage a budget or handle accounting. Invoicing is always tricky and managing your expenses can be complicated.
Late invoicing can leave money on the table and not keeping track of your budget will lead to overspending. Because of this, using an organization app can be your best friend. It can keep track of all your outgoing and incoming expenses so you understand precisely what you need to do to stay on track.
Organize Your Digital Files
Define a single location for all your digital files and stick to that plan. Having your digital fields all over the place will make it a nightmare when you try to locate specific assets you or your clients want to reference or utilize. There are plenty of DAMs out there that can simplify this process. Some prefer Dropbox while others will prefer other options.
Curate Your Inspiration
Compile your inspiration in one location and sort them based on the various themes. You should be able to clearly envision your interior design project based on the mood boards and inspiration you've gathered throughout brainstorming sessions. Never wonder where your inspiration comes from again. Locate your passions easily and simply before you begin your interior design endeavor.
Add Details as You Progress
Your interior design project will change as you continue. Stay prepared for the changes that arise. You might find the design elements you originally wanted no longer fit your appetite once you complete other pieces of the design. You should never be too rigid when it comes to your design inspiration. However, you don't want to be too open-minded, either.
Bottom Line- How Can You Stay Organized with Your Interior Design Project?
You don't need to plan everything to the most precise detail. When planning your interior design project, there should always be room for creative freedom and expression.
Because there should always be room to pivot in your interior design plan, you should consider organization apps to help you stay on target. Keeping a clear vision allows you to make changes. Without a clear vision, changes become chaotic and can derail you from accomplishing the underlying goal.