Clean air and comfortable temperature are important components for creating comfortable conditions indoors.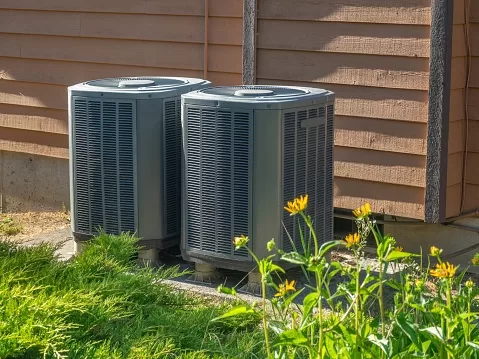 Air conditioners and different air conditioning systems are no longer something surprising, today, they are a familiar attribute of the place where we live or work. But it is important to understand that it is not enough just to choose and install an air conditioning system.
It is also important to perform maintenance and AC tune up for proper operation. These activities include various actions aimed at extending the life of the equipment, identifying and correcting minor malfunctions, and replacing worn components.
When Heating System Maintenance and Tune-ups are Needed
Among all the complaints about the improper operation of air conditioners indicated by customers in applications, the following are the most common:
The air conditioner weakly cools the room. The reason why the conditioner doesn't cool the conditioner can be hidden in dirty filters, or it can be caused by: a clogged heat exchanger, a dirty indoor unit fan, not enough freon, defective sensors, or a clogged capillary tube.
A few minutes after turning it on, the air conditioner switches off by itself. The matter can be both elementary – wrong parameter setting, and more serious reasons, for example, compressor overheating, malfunction of the control module, four-way valve, drainage pump, starting condenser, etc.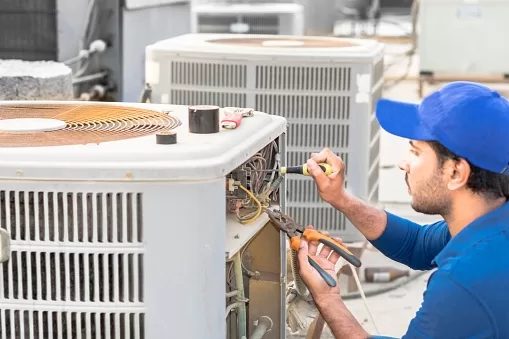 Water is dripping from the indoor unit of the air conditioner. Condensation can be caused by: clogged drain tubes, dirty evaporator filters, and mistakes made when installing the indoor unit.
The air conditioner blows warm air. If it blows warm air, then there are several variants: wrongly set temperature on the control module, not enough freon in the system, breakage of the compressor (it is necessary to repair or replace it), low voltage in the network, equipment pollution.
---
Read Also:
---
Why is it Important to Service Air Conditioners?
Modern air conditioning systems are complex equipment that consists of many important elements that can break and wear out. If you do not carry out maintenance of the air conditioner, it threatens with not the most pleasant consequences:
Poor-quality operation of the equipment, which will cause the air to be insufficiently cooled;
Unpleasant smells inside the room;
Serious breakdowns and premature wear and tear of components.
How to Choose an HVAC Service
Servicing of split systems should be carried out by real professionals with wide experience. A company which is visited by a client should be very experienced in this field.
Many services in the course of their existence, regularly improve the quality of rendered services and expand the client base. Masters check all the nodes, make charging freon, and clean components from excessive dust.
A good service promptly performs installation, maintenance, diagnosis, cleaning, and repair of air conditioners and guarantees that everyone will like the result. They also share with customers useful tips on the proper operation of the equipment. After all, it affects its lifetime and the well-being of customers.
Do not use the services of dubious craftsmen. Having decided to call a private master at home, you should opt for the service where you can order a wizard with a proven reputation and where the service and the master will be responsible for the services provided.
Practice shows that people who want to save money, as a result, are faced with the fact that the "repaired" by dubious craftsmen technique soon fails, and the master is no longer available, or he refuses to come under warranty.
Conclusion
You should understand that maintenance of split systems and other types of air conditioning systems is always cheaper than repair in case of breakage. Even a minor malfunction can lead to serious problems with the equipment and the need to make large monetary expenditures.