Homeowners could qualify for a federal energy tax credit through the Inflation Reduction Act's 25C Energy Efficient Home Improvement Tax Credit program, offering up to 30% rebates when installing energy-efficient HVAC equipment, such as heat pumps, air conditioning units, or heat pump water heaters.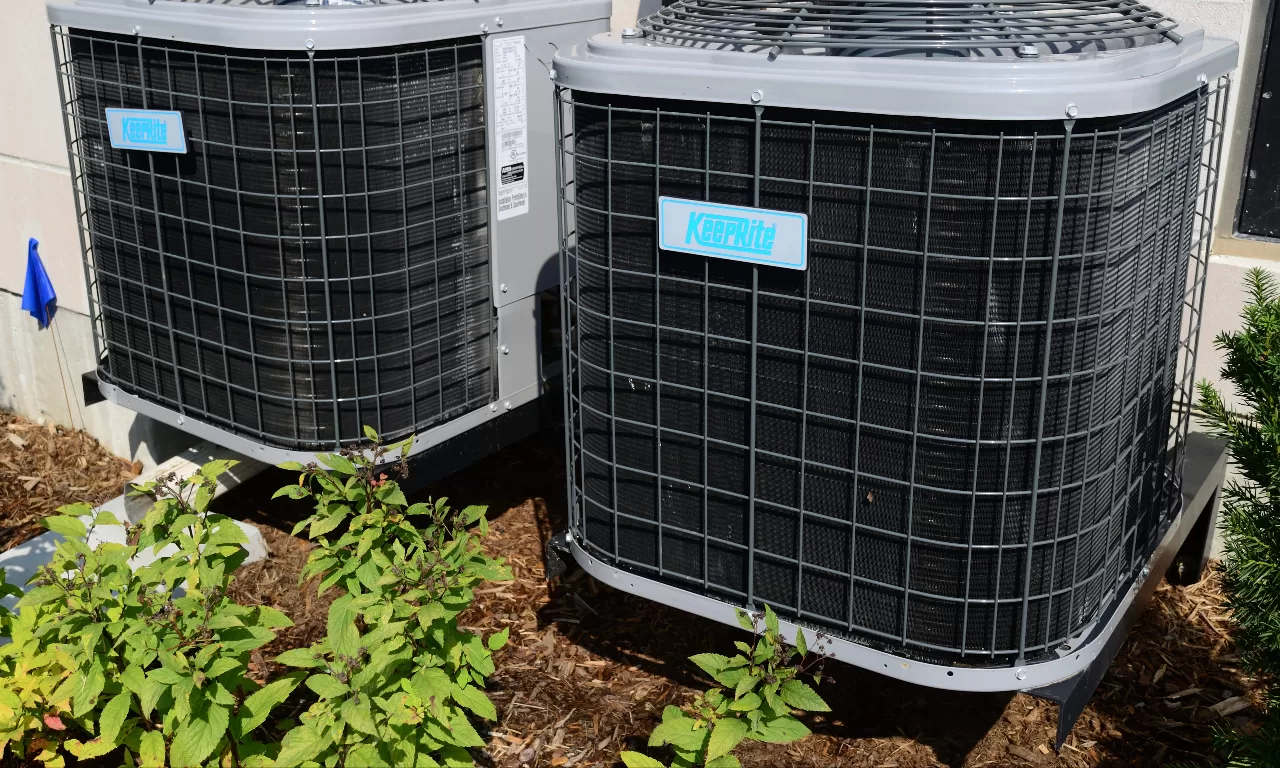 Insulation upgrades, home energy audits, and duct sealing may also qualify as energy efficiency measures in Arizona. Please click on the following link to learn more and access further details on Arizona's energy conservation incentives.
High-Efficiency Electric Home Rebate Act (HEEHRA)
Homeowners excited about making home electrification upgrades may be encouraged by the HEEHRA bill; however, not all homeowners qualify for its rebate program.
The HEEHRA rebate program targets households earning under 150% of their area median income, offering financial relief to energy-burdened homes by helping reduce utility costs, improve air quality, and decrease carbon emissions.
Unlike tax credits that only reduce what you owe the IRS, HEEHRA rebates offer cash payments directly to homeowners – significantly easing the financial barrier to HVAC improvements.
HEEHRA provides a point-of-sale consumer rebate system that enables low and moderate-income households to buy qualifying equipment at lower costs for home electrification projects, significantly lowering installation and purchase costs.
Unfortunately, the program may take years to set up; homeowners should begin researching reputable contractors to secure waitlist slots for HEEHRA products and services as soon as they become available.
---
Read Also:
---
Weatherization Assistance Program (WAP)
Weatherization Assistance Program (WAP) provides whole-house energy efficiency services to income-eligible households at reduced energy costs while improving health and safety.
Each year, over 35,000 families benefit from this federally-funded initiative by installing insulation or taking other energy-saving measures.
WAP services are free to qualifying homeowners and renters who apply at their local Community Action Program agency. Seniors and disabled individuals receive priority.
An energy audit will then be performed at home to identify specific areas for improvement; this may involve visual inspection and the use of equipment like a blower door to test for air leaks in the building envelope, along with an assessment of heating/cooling systems, ductwork insulation hot water tanks appliances lighting refrigerators, etc.
WAP can evaluate a residence and implement several energy-saving measures at their home, including weather stripping and caulking; wall and attic insulation: repair or replacement of heating system parts, hot water tank insulation, and pipe wrap; replacing appliances with high-efficiency models and weather stripping and caulking as required; as well as improving health and safety by correcting ventilation issues that promote mold growth.
Inflation Reduction Act (IRA)
IRA provides tax credits, investments, and incentives that make investing in clean energy simpler for American families, supporting local economies in growing while simultaneously combating climate change.
Furthermore, its provisions on clean energy help position the US to achieve a 40 percent decrease in economy-wide greenhouse gas emissions by 2030.
IRA also expands and extends energy-efficient home improvement and renewables tax credits that reward homeowners for making their homes more energy-efficient.
This is great news for Arizona homeowners considering high-efficiency HVAC or heat pump water heater replacement systems.
Though many of the tax incentive programs and rebates for HVAC equipment focus on insulation or solar energy systems, other home systems may also qualify. Our readers should consult their tax professionals for information regarding eligibility criteria and filing instructions.
Homes Act
The HOPE for HOMES Act provides cash rebates to homeowners who reduce energy use through non-combustible upgrades such as installing insulation, heat pump air conditioners, or hot water boilers.
Rebates depend on how much savings were achieved and your household income level; low and moderate-income families qualify for double rebate amounts.
The Act extends and improves two expired tax credits that reward contractors for energy-saving retrofits. One credit, Non-Business Energy Property Credit – expired at the end of 2021 – has been revived with a rebate available for insulation, windows, and door retrofits.
The IRA invests historic amounts of federal funding in America's homes. It allows states to develop and administer their own state-run HOMES rebate programs incentivizing performance-based energy efficiency retrofits; such programs will offer cash rebates of up to 80 percent of project costs for low-income households that achieve measured or projected energy savings.