Commercial dishwashers provide many benefits for any establishment with a kitchen. It ensures that your restaurant will have ready dishware and glassware when needed. Not to mention dishwashers help you comply with sanitation codes in your location.
But choosing the best commercial dishwasher for a kitchen is vastly different from choosing one for your home. Your equipment must have the correct type of wares, the right temperature, and the right size for the kitchen.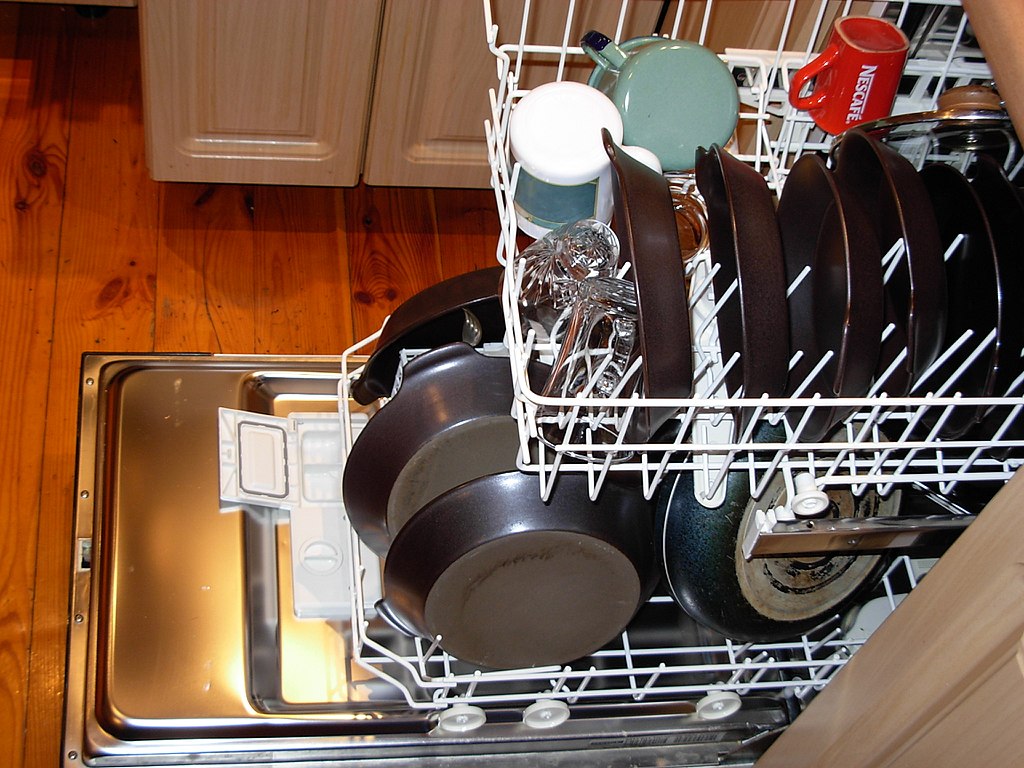 It must also fit within your budget in terms of upfront cost and maintenance costs. This article provides some tips when purchasing a commercial dishwasher.
Types Of Commercial Dishwasher
A commercial dishwasher is not a one-size-fits-all. For example, glassware should go into a glass washer specially designed for washing glass material of all shapes and sizes without breaking them.
Also, there are utility washers. These have incorporated sturdy wash pumps that clean greasy pans and pots. It has wide clearance so deep pots can fit adequately.
This type of washer is more beneficial for caterers and food manufacturers who do not use many pieces of cutlery but will have plenty of utensils to wash.
For dishes, a traditional restaurant dishwasher is used. These are more massive and can handle more oversized loads to get more dishes done in less time.
Temperature
For a commercial dish machine, you have two sanitizing options: high temperature and low temperature. These types utilize detergent chemicals for cleaning. But the only difference would be how it sanitizes your dishes.
A high-temperature machine depends on heat to sanitize the dishes. It washes the dishware at heat ranging from 150 °F to 160 °F. The rinsing cycle can go up to 180 °F.
This type of machine utilizes a condensate hood to protect from intense heat.
In contrast, a low-temperature machine sanitizes the dishes via chemical sanitizing agents. Both washing and rinsing cycles will only increase the temperature in the range between 120 °F and 140 °F.
---
Read Also:
---
Which Type of Dishwasher Should You Choose?
Each type will have its advantages and disadvantages. High temp machines have a condensate hood which can be an added cost. Moreover, it may be hard to fit in a cramped kitchen.
But sanitizing agents in a low-temperature machine can harm your dishware. You will have to purchase these chemicals, which is costly. But you don't have to worry about where to place the hood.
Size and Capacity
The size of your business will dictate the size of the machine you must purchase. If your business does not require much cleaning, you can buy an under-the-counter dishwasher. It is a small commercial dishwasher that is similar to dishwashers found in residences.
This type of dishwasher should be able to wash up to 35 racks hourly. It may be sufficient for small cafés, daycare centers, and small nursing homes. But in a massive commercial kitchen, you will require more than an under-the-counter dishwasher.
Instead, consider pass-through dishwashers, which are capable of washing 1000 dishes hourly. They are more massive. But you will need to make sure that your kitchen has enough space for it. Moreover, it would help if you had a stacking area and drying area, as well as a pre-rinse sink.
If you require an even bigger one, conveyor dishwashers are the biggest systems on the market. It utilizes a conveyor belt that can transport the racks of dishware into the washer. These massive units can wash between 350 and 1000 racks per day, ideal for cafeterias and restaurants.
Bear in mind that when choosing the size and capacity of a dishwasher, you need to factor in the future of your business. You must be able to use the dishwasher for at least five years.
If you plan to expand your operations within that timeframe, you may require a bigger machine to accommodate higher cleaning demands.
---
Author Bio:
Alison Lurie is a farmer of words in the field of creativity. She is an experienced independent content writer with a demonstrated history of working in the writing and editing industry.  She is a multi-niche content chef who loves cooking new things.
---