The removal of unwanted rock, soil, and other building or raw materials from a construction site is known as excavating. It is an important phase in every building job.
Heavy machinery and trained personnel are required to provide a safe and efficient excavation procedure. Various excavation methods are utilized in construction, and each has its own advantages and drawbacks.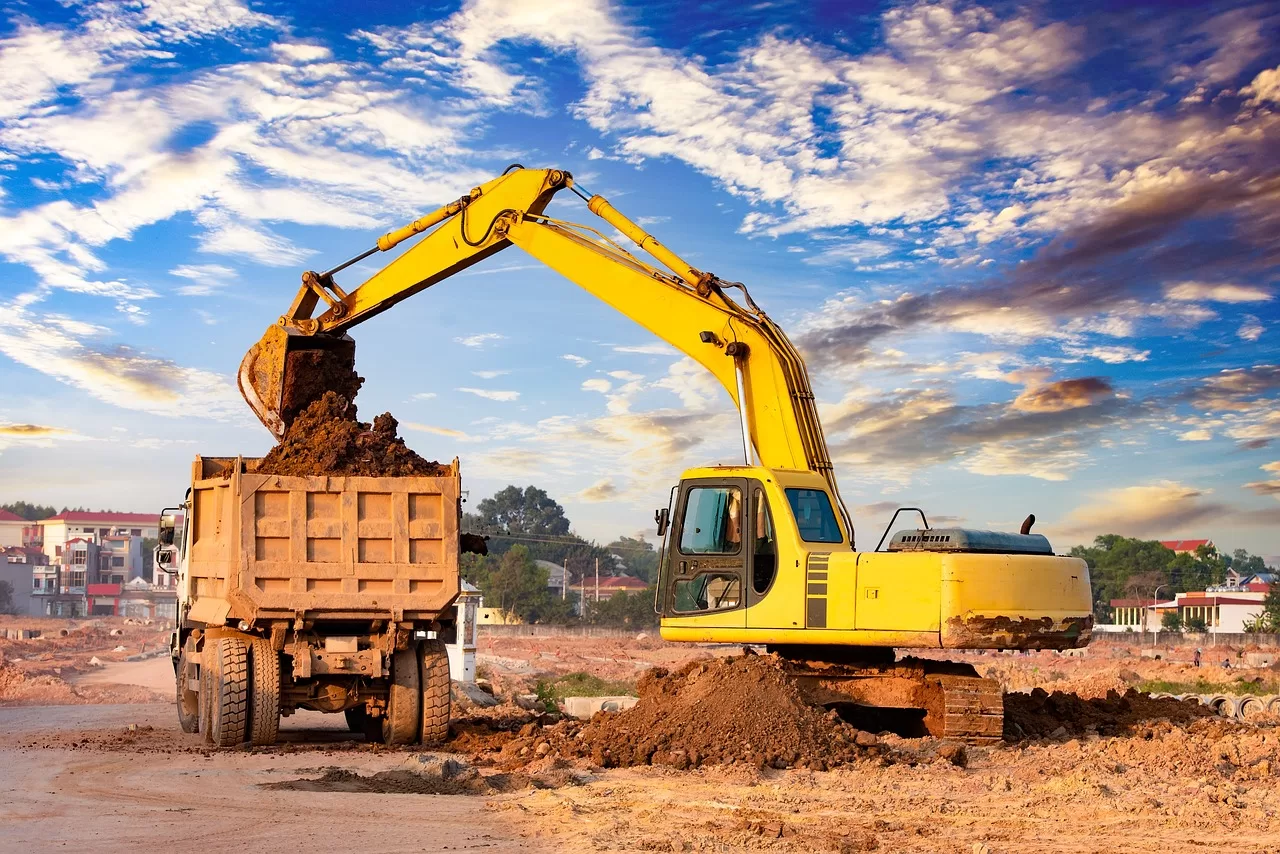 This article will focus on the many excavation methods offered by Morrow excavation companies and their respective uses.
This blog will be a complete introduction to the many excavation techniques utilized in the building industry, from trenching and digging to basement excavation.
Why Is It Necessary To Excavate?
Buildings, tunnels, bridges, and highways all necessitate excavation, which removes rock, soil, and other objects from a site to create a designated area or hole. Different tools, equipment, machinery, and methods used to complete the process vary with the project's scope, scale, and complexity.
There are many reasons why excavation is so important during construction:
Construction Site Preparations
By removing soil, rock, and other barriers, excavation helps make the building site more manageable. This provides the construction workers with a level and clean surface to work on, guaranteeing the strength of the base and other structural components.
Structural Foundation
Strong foundations are essential for the long-term stability and durability of any building. Excavation makes possible the installation of several types of foundations, including footings, piers, and slabs, as the project requires.
The precise positioning of these foundations depends on a correctly dug site, which guarantees the longevity and security of the building.
---
Read Also:
---
Setting Utilities
Water, sewer, gas, and electricity lines all require excavation for their installation. Trenches are excavated to hold these utilities, ensuring their safety and continued operation for the duration of the building's existence.
Prevention of Water damage and Erosion
The chance of erosion and water damage surrounding the construction site is reduced thanks to proper excavation. This also aids in the design and implementation of effective drainage systems. This is important in regions that frequently experience heavy rain or flooding.
Transport and Accessibility
During construction, excavation is commonly used to build access roads, paths, or ramps to transport supplies, machinery, and workers.
This increases the project's speed and contributes to the on-site safety of the workers.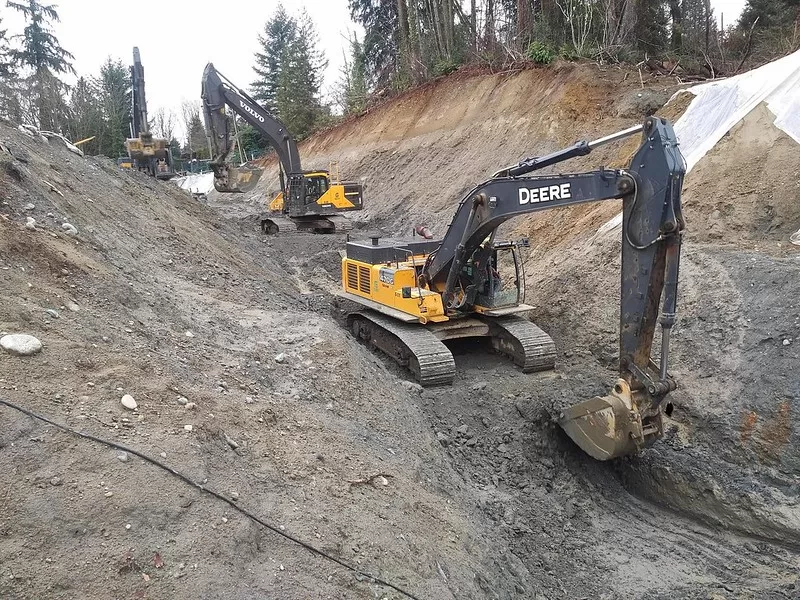 Types of Construction Excavation
Earth Excavation
Houses, roadways, and drainage ditches require a solid foundation, which can be achieved through earth excavation. Subsoil removal is a building practice that entails removing the soil layer directly below the topsoil.
Heavy machinery, such as excavators and bulldozers, are commonly used in the earth excavation technique. The needs of the building project and the soil composition will determine the excavation's scope and depth.
Excavating the ground can be used to make a flat surface for a building, or it can be used to make a slope or gradient.
Trench Excavation
In the construction process, a trench is dug when the location needing excavation is longer than deep. Common uses for trenches include laying foundations, burying service lines, and installing pipes and sewage systems.
Trenches of any depth more than 6 meters or smaller than 3 meters can be excavated using this method. Many variables, like the trench's function, the terrain, and the number of obstacles, influence the excavation methods.
Large machinery like excavators, backhoes, and trenchers dig out a long, deep trench during the excavation phase. The project specifications will determine the depth and width of the trench, and the walls may need to be cemented to prevent collapse.
Cut and Fill Excavation
At a construction site, vast tracts of ground may be cleared using cut-and-fill excavation. It is known as stripping excavation.
Topsoil, sand, stones, and other undesirable elements are removed in broad, shallow layers. This sort of excavation aims to produce a flat area on which to build.
Heavy equipment, such as bulldozers, is often used to complete the cut-and-fill excavation. Machines remove extra soil and other elements from upper regions, which can then be utilized to fill in lower places. Grading the ground can be done to make sure the top layer is even and compacted.
Basement Excavation
Depending on the property's size and the basement's depth, excavating the basement can be a difficult and time-consuming procedure.
The removal of dirt and other debris from the excavation site is normally accomplished through heavy machines such as excavators and bulldozers during the excavation phase. The construction needs and the structure's design will determine the excavation area and the depth to which it goes.
Lastly
Excavation is a very important part of a building. It involves removing things from the ground to make a good floor for the building.
There are many construction excavation methods, but many others depend on the project. Proper excavation is essential to building foundation stability and safety.