The kitchen is the heart of a home, a bustling hub for nourishment, creativity, and conversation. As such, it demands thoughtful and efficient design. In recent years, modern kitchen trends have veered towards clean lines, neutral colors, and minimalist aesthetics.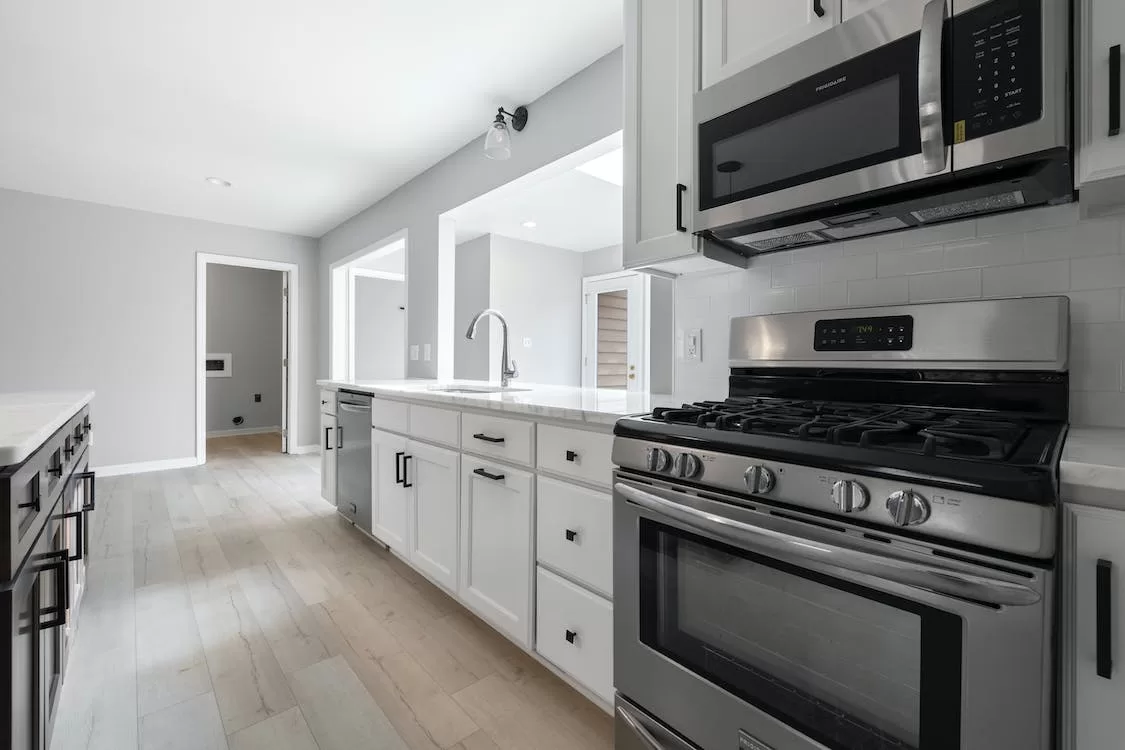 To design a contemporary kitchen, one must embrace simplicity without sacrificing functionality or warmth. Today, we'll explore how to implement these sleek and minimalist trends, referencing inspiration from GIA Bathrooms & Kitchens, a leader in bespoke home design.
Starting With a Clean Slate
The sleek and minimalist design begins with decluttering. Minimalism is about making space for what truly matters, so consider the essentials that you need in your kitchen. A clear counter not only appears clean and organized, but it also provides space for meal preparation. Use clever storage solutions to keep appliances, cutlery, and cookware out of sight.
Neutral Palette, Bold Impact
Color plays a significant role in shaping the mood of your kitchen. Neutral colors – shades of white, grey, and beige – bring an air of sophistication and tranquillity. But, don't be afraid to inject a hint of color. For instance, a splashback in a muted green or a single wall in a rich navy can bring personality to your space without overpowering the minimalist design.
---
Read Also:
---
Material Matters
When it comes to materials, the mantra is 'less is more'. Opt for materials with simple, clean lines and smooth surfaces such as stainless steel, quartz, or polished granite for countertops. Glass and lacquered wood can also create a sleek look for cabinets. Don't forget about the floor – consider using polished concrete or large format tiles for a seamless, modern look.
Lighting: A Bright Idea
The right lighting can make or break a modern kitchen design. Opt for sleek pendant lights, recessed lighting, or under-cabinet lights to illuminate your workspace. Incorporate natural light as much as possible to bring warmth to the minimalist aesthetic and to make your kitchen feel more spacious.
Appliance Aesthetics
The minimalist trend has significantly influenced the look of modern appliances. Many homeowners now prefer integrated appliances that blend seamlessly into the design, such as built-in ovens, concealed fridges, and induction cooktops. These create a uniform and uncluttered look.
Luxe Minimalist Touches
Even in minimalist design, luxury is attainable – think waterfall-edge countertops, high-end appliances, and top-of-the-line fixtures. The key is choosing a few select items to elevate the entire space without causing visual chaos.
Designing A Modern Kitchen Requires a Delicate Balance Between Aesthetics And Functionality
By embracing sleek lines, clean surfaces, neutral colors, and minimalist decor, you can create a kitchen that's not only visually appealing but also efficient and practical. Whether you're considering a minor kitchen upgrade or a major overhaul, remember that your kitchen should reflect your personal taste and lifestyle. So, while it's essential to keep current trends in mind, make sure your kitchen works for you. After all, the best kitchen design is one that serves its function and makes you feel at home!